Long term chart + EOD $TICK reading
Long term chart + EOD $TICK reading
Click image for original size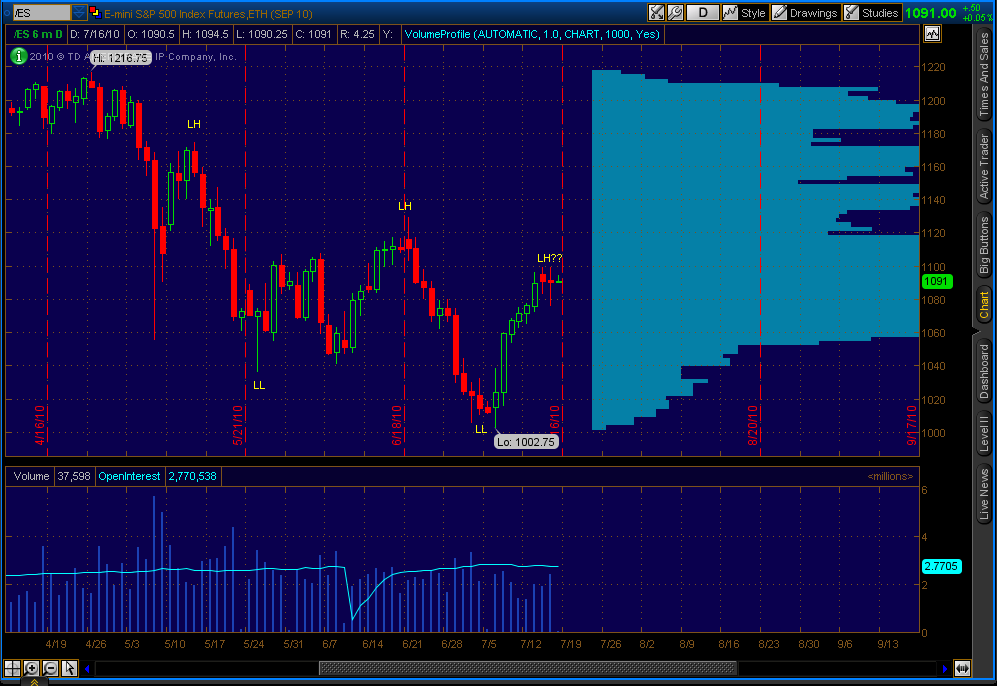 Click image for original size
If we look at the 6 month chart we can see that we have been making LH's and
LL
's.
The recent run up we had from 7/6 leads me to believe that we have reached its top, forming another LH. Using Kool's price projection (he can confirm/negate this if I'm wrong) gives a projection to 1096.34. Actual high came in at 1099.25, pretty close. Also the
$TICK
from today closed around 1115 and I went back thru my notes because I remember someone, I don't know who but I believe it was Kool, said that if we had a high
$TICK
reading > 800 the following days were a sell off.
Just something to look at, what do you guys think?