ES Short Term Trading 8-2-2010
ES Short Term Trading 8-2-2010
Range Based
S/R
for Monday August 2.
R1 = 1108.50
S1 = 1078.50
R2 = 1113.50
S2 = 1073.50
Steenbarger Pivot = 1095.875
here is that
gap
that I had labelled at 1120...frustrating as I really don't know how to get those without too much undo risk ..anyway here is a shot of it and the run of it in the
O/N
...now if they run the ledge at 17.50 in
O/N
it will hurt a bit more ...ha!!
Click image for original size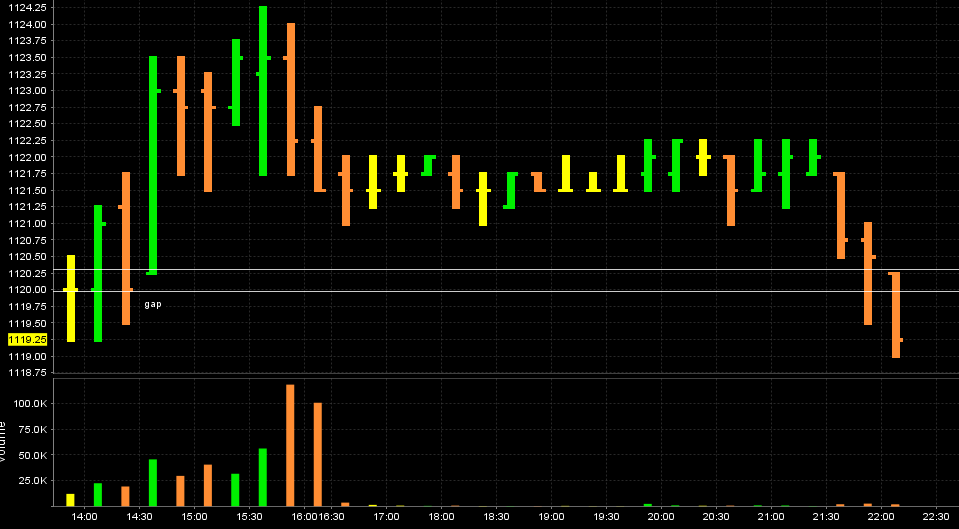 you freakin asshole.. if you follow my work at all i explain it as i go.. i basically call turns all day long ..in advance not after the fact! and have for 2 years. The gross misinterpetation of my work is areflection of your jealousy and /or ignorance. Its because of idiot replies like this that im thru with mypivots!