ES short term trading 8-27-10
ES short term trading 8-27-10
For Tomorrow / On
1060.50
1056.25
1051 - 1053 ***** THE
BIG
KAHUNA
46 - 47.50
1039 - 41.50
1031.75 -1033 ****
1024.75
AND AS
MY
8 YEAR OLD SAYS "MAY THE FORCE BE WITH YOU !!!!"
Range Based
S/R
R1 = 1066.50
S1 = 1038.25
R2 = 1071.125
S2 = 1033.625
Steenbarger Pivot = 1048.50
"Feel the force Luke!"
I sold 52.50 but new
O/N
highs now will stop this out..trying for 49......we are up at the big kahuna..
Took one off at 52 even...have one left...LOL...a whopping two contracts where on this due to first loss
Looking at 30
PRC
and fibs we have conflicting directions showing up. Will be interesting when
RTH
begins.
Click image for original size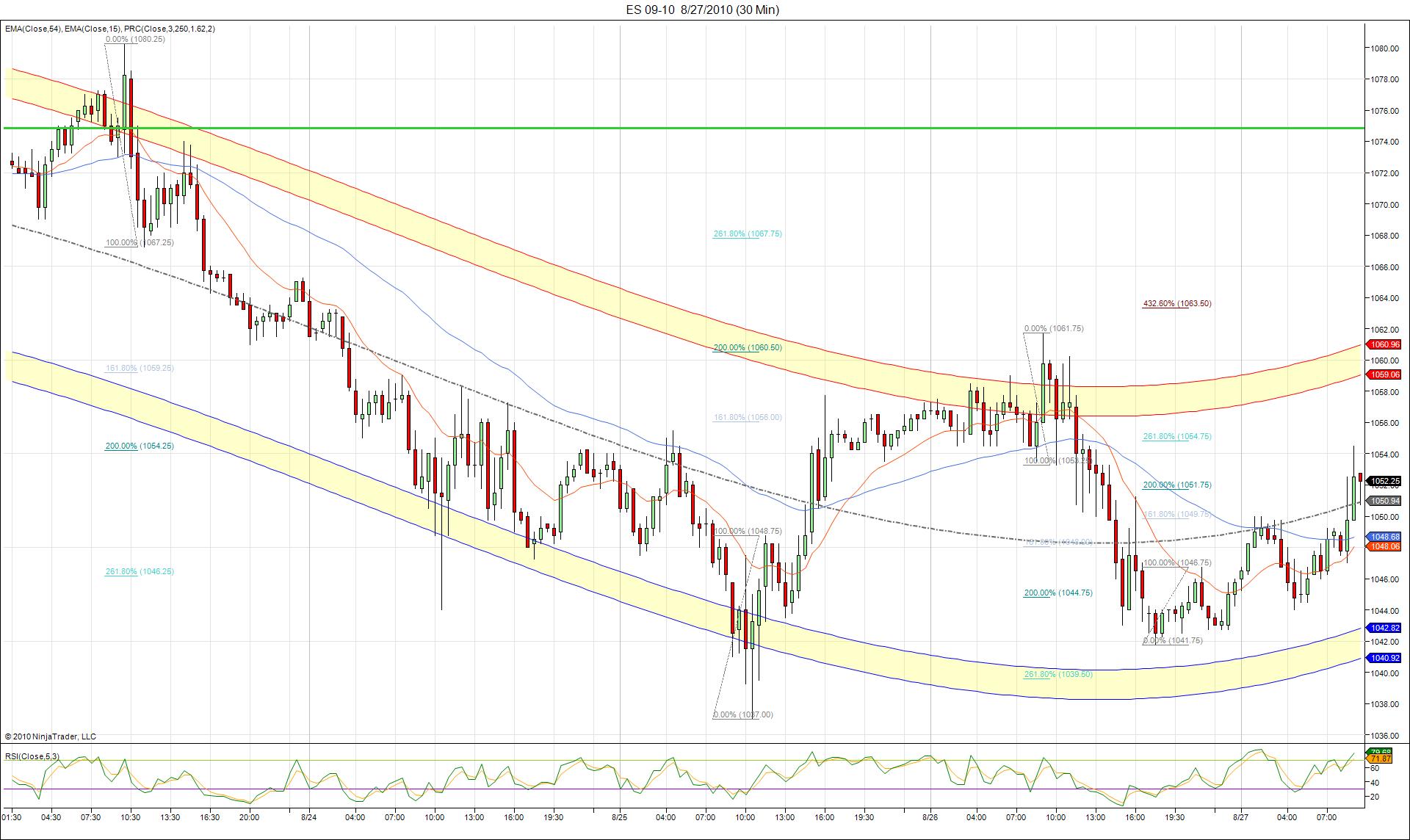 First 15min reversal and close underneath
VWAP
. Volume building in this area. News at 9:55am.
Click image for original size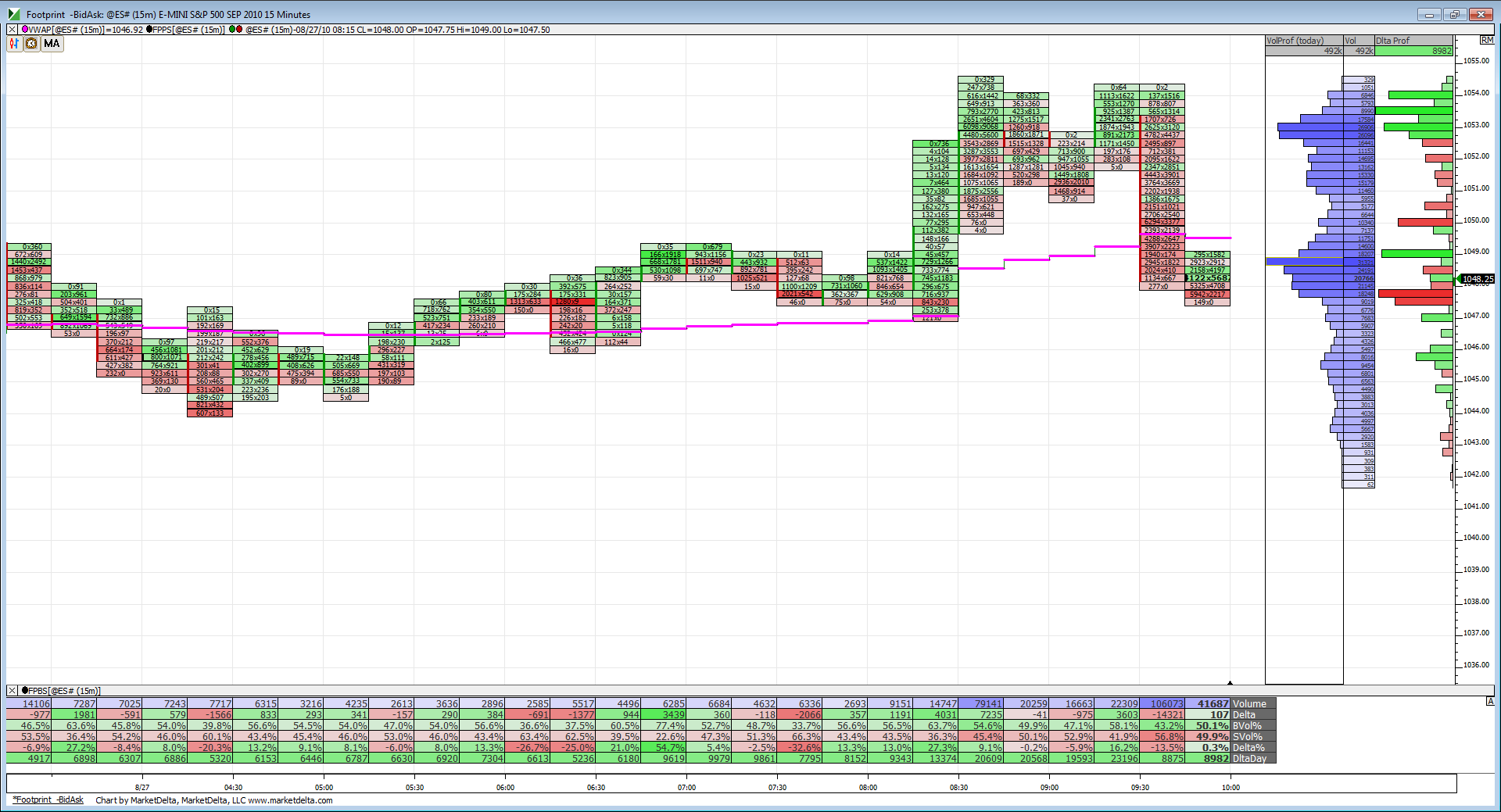 TS
give me -1060
TICK
extreme on that selloff....what do other people have? I'm surprised that number is not lower.