S&P option expiry. Bonds yet again neutral
S&P option expiry. Bonds yet again neutral
Click image for original size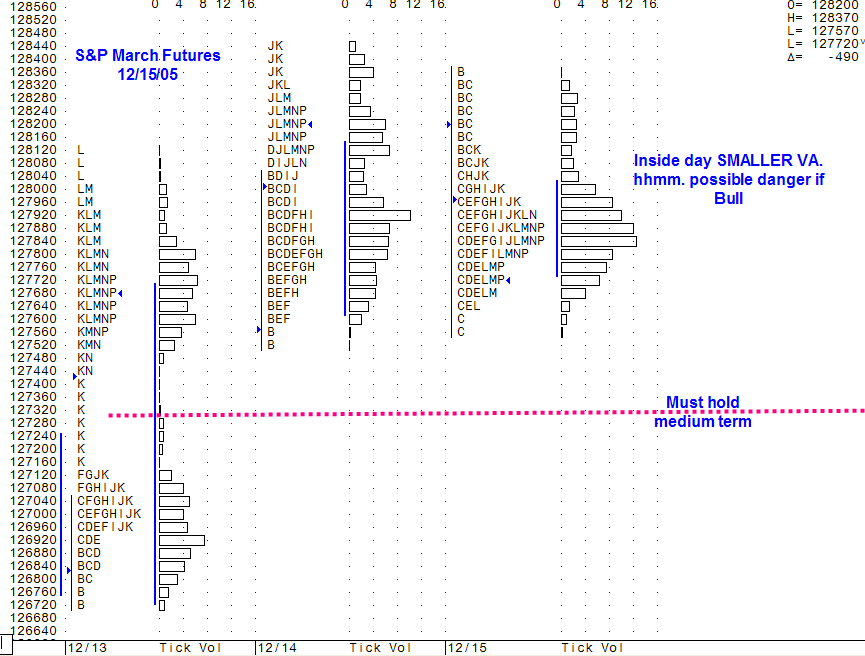 Click image for original size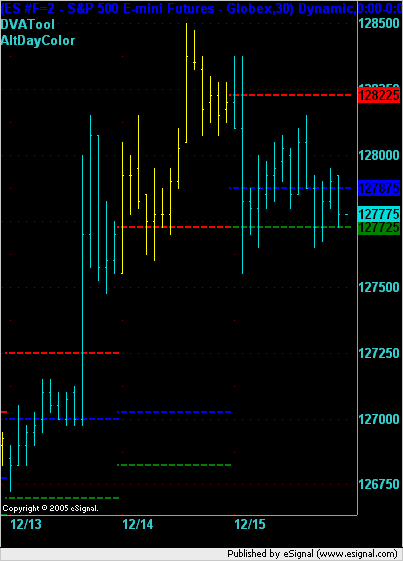 I've tried to put the
MP
chart that you created side by side with a 30 min
ES
bar chart - not sure if it will work.
I've added a study which puts in the Value Areas and
POC
and also changes the bar colors from day to day to allow easy viewing when we switch from one day to the next.
IMO
: The
MP
chart is showing us price acceptance in the lower half of today's range and price rejection above the midpoint (around 1281) area. This I believe can be confirmed by eye-balling the bar chart. I see a higher than average probability for the market to move down and test the area that you have marked as
Must hold medium term
.
I've thought of something else that supports the bull theory for tomorrow. Expiry weeks are more likely to be bullish (as we've seen so far this week) and so that supports the probability that we may not fall as stated above into this area.
I've reposted the chart from above and included Monday in the chart so that we can see the expiry week on one chart.
Click image for original size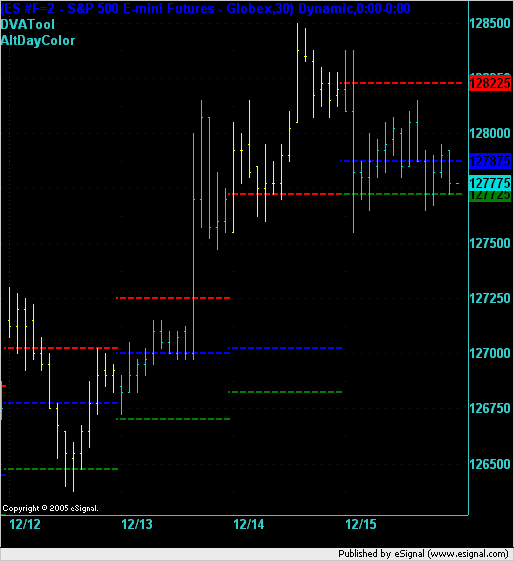 great. which vendor are you charts. perhaps you could send me an email. The chart shows all the classic signs of a double distribution. NB go look at my composite chart posted for Friday 16th and see the comments there.