Structured Wolfe Wave setting up in DJIA
Structured Wolfe Wave setting up in DJIA
The Estimated Price at Arrival line implies a significant correction is coming over the next few weeks. If it lasts as long as the previous correction, it likely will drop to the 9000 level or lower.
Click image for original size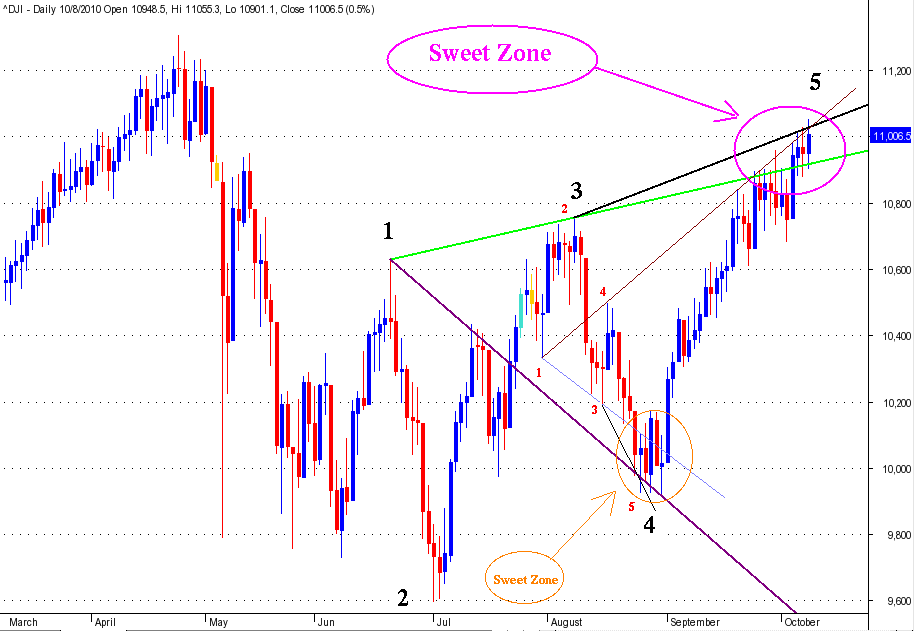 If this is a #2 Bearish
EW
, it should start right about here.
ES
now trading at 1191.00 @ 13:22> If it is not then it should have void the
EW
. by 14:11
14:11 is a small time cycle, with 14:55 15:18, 15:48 and 16:03. I look for small highs and lows at support resistance on this times. Will see.
Originally posted by i1hunter

I have the WW but starts from the overnight. # 1, 08:30 @ 1191.25 H, # 4, 09:44 @ 1188.25. I think it is making a # 2 of a bearish EW If so then I will be looking at 1176 as the objective. Will see, it needs to finish #2 EW wave first. Will see, In due time will show us the way.

Bearish EW will be voided if price moves above today's high......