ES Short Term Trading for 4-20-2011
ES Short Term Trading for 4-20-2011
here's a look at a profile chart this morning. We have a huge
opening gap
up this morning and it has left some
single prints
down at the 22.50 to 21.25 range. I am thinking to go short just after the open around the
O/N
highs of 28.50 to 1320.75 which is the bottom of the value range today.
Click image for original size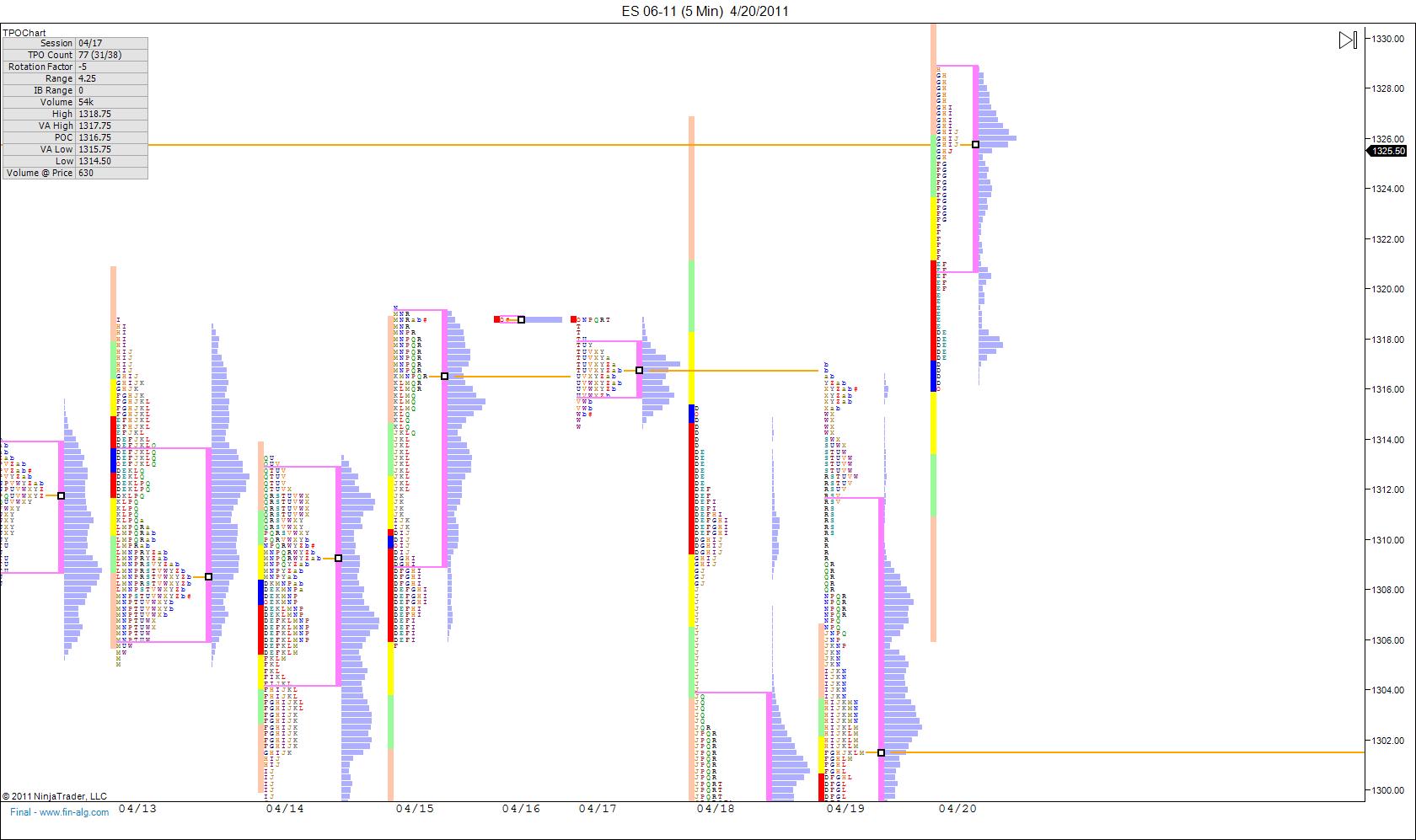 all volume still at the OR range so selling into 26 for retest back down......
i'm with ya Bruce.. i'm short at 25.75 looking for 1323.75 then 1322.
WOW thre is a real fight on here at 1325
I like the 20 area too OP as a target ultimately as
gaps
and key numbers for 4- 11 there.......but key numbers from that day are 26.75 , 23.50 and 19.75 as per the 4 -12 numbers posted...so the 23.50 needs to break down and NOT be support ....
just filled at 23.75 will let the rest go. moved stop to B/E
knowing the key numbers from prior
RTH
trading days is critical for
RTH
trading......seems like this market can be pushed around easy in
O/N
tradings so the numbers don't work as well there
i agree, i think we will have a hard time with getting downto the 20 area although, i have a chart with
prc bands
and a fib showing we should hit there. just stopped out. wouldn't ya know it?
Click image for original size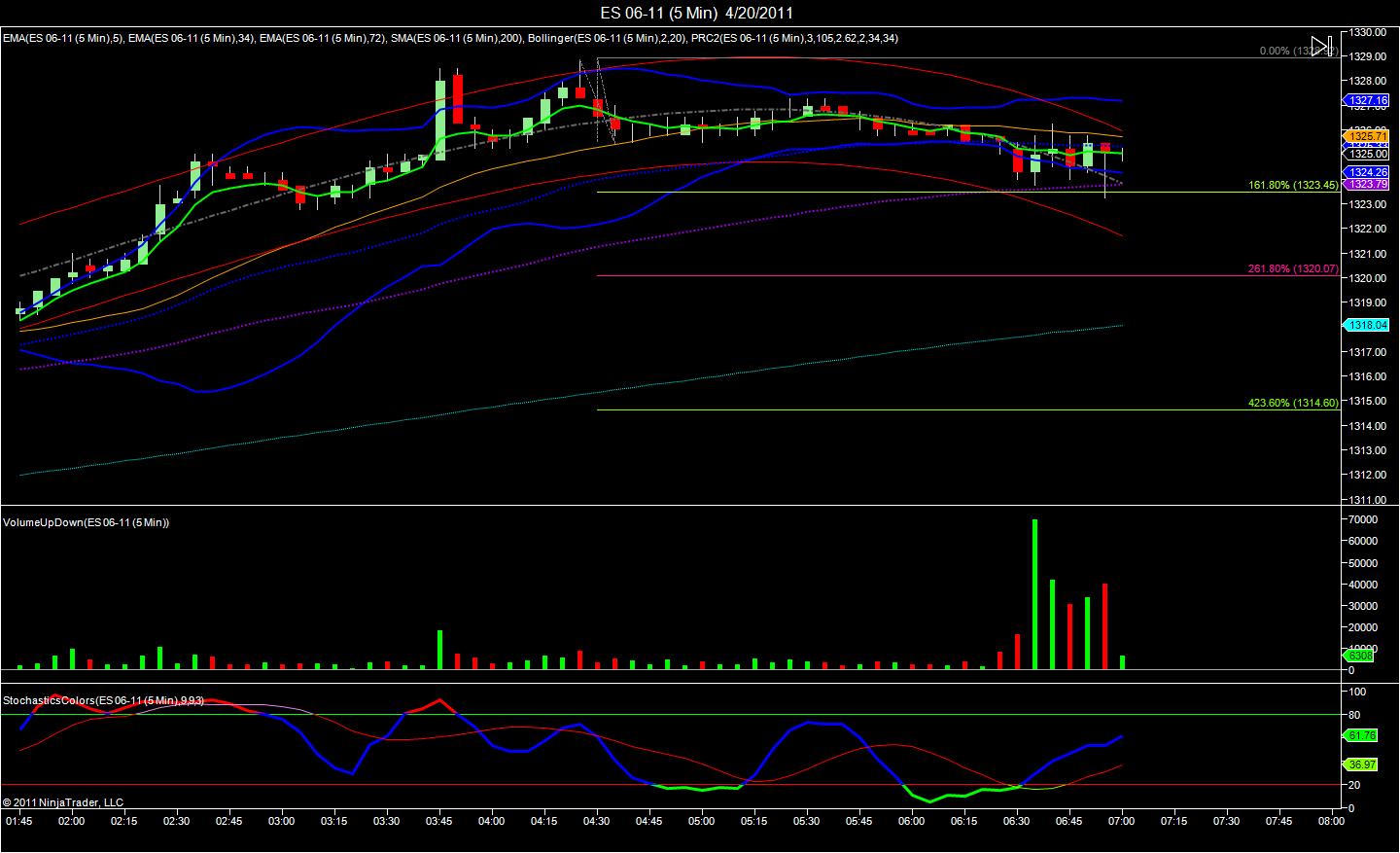 new shorts again at 26.75....we'll
add
if Or high runs...once again target will be OR range... unless Volumne comes in strong they will drive it back down again
Here is the end of day chart to study. I've added a new pane at the bottom of relative volume. The bars compare volume to that specific time frame over 200 days of trading to give a relative percent reading compared to the normal (average) volume of that period. So for instance, the two big red bars at 12:25 and 12:30 were saying the volume at those time stamps was 250% greater in relative strength then the average over the last 200 days.
Not sure if it helps any. I'm just experimenting with it.
Click image for original size