ES 5-6-2011
Just wanted to point out on this 30-min chart with weekly
volume profile
on it the massive uptick in volume today on the one large down bar.
Click image for original size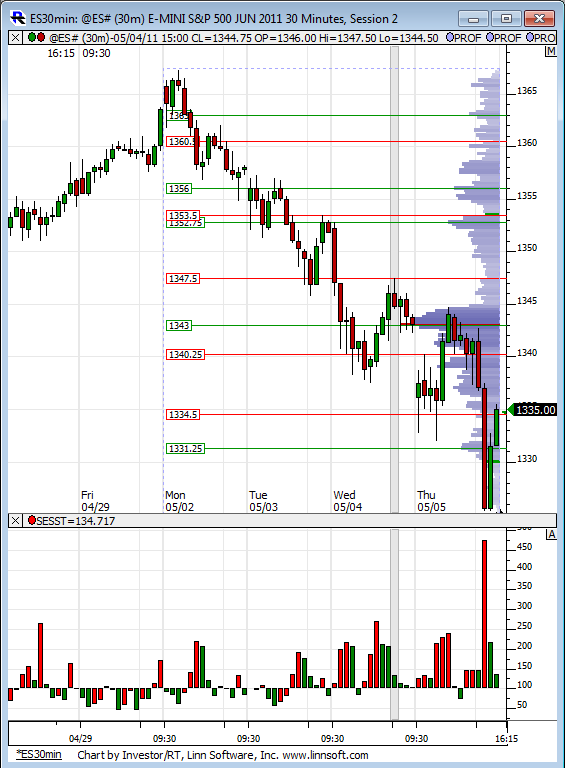 If the report is bad I have key area down at 1318.75 - 20. This is a
gap
area that has been unresolved.
Head and shoulder
folks will be watching that area too. Otherwise 46 - 48 is the key zone on the upside. Good luck today.
this is the dow but fighting fib number here. does anyone know does the trading tend to
fade
over the day on
NFP
day?
Click image for original size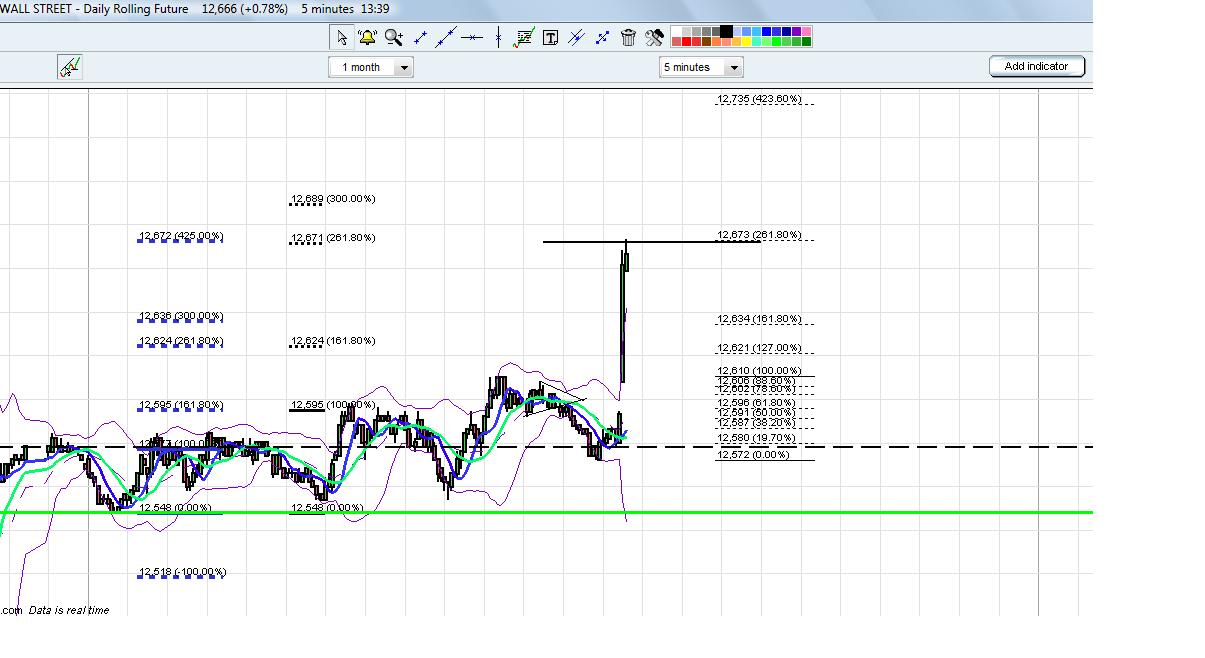 small short at 49...me and the
O/N
.....lots of numbers up here.......52.50 - 55 is next zone if wrong.....no other reports today
targeting 45.50...
flat 46.75....this is key zone so I was looking for sells above it "knowing " that they would probably attempt to retest it after trading above it
sorry for the late post...hopefully the logic is understood
48.75 has volume at it now so we have a nice resistance zone with that and the
O/N
high....to sell against in Day session
42.75 BEGINS to define the
low volume
area from the
O/N session
41- 42.50 is the first POSSIBLE support zone if any is to show up...this is the
O/N
air pocket
....and it's always good to know the point that initiated news moves......that point would be down at 38.75!!
starting
RTH
shorts at 48.50 print ...this will most likely need to be added to so light up here....
add
ons will be above
O/N
highs if they come
no reports to mess me up at 10 today
where was/is the plus 4 - 5.5 number ? a few simple ideas and trade failure outside
O/N
highs.........keep it simple,,,I don't mention the
pitbull
numbers because most think they are too silly to actually work....
Oh,well...
trying for 42.50 as next target
strating new sells now at 49.25...target is 46.50,,,looks like a fake of 60 minute high break
Here we are at the NY lunch hour. Pretty straightforward looking, nice hidden
divergence
at the top, overall volume is light.
Click image for original size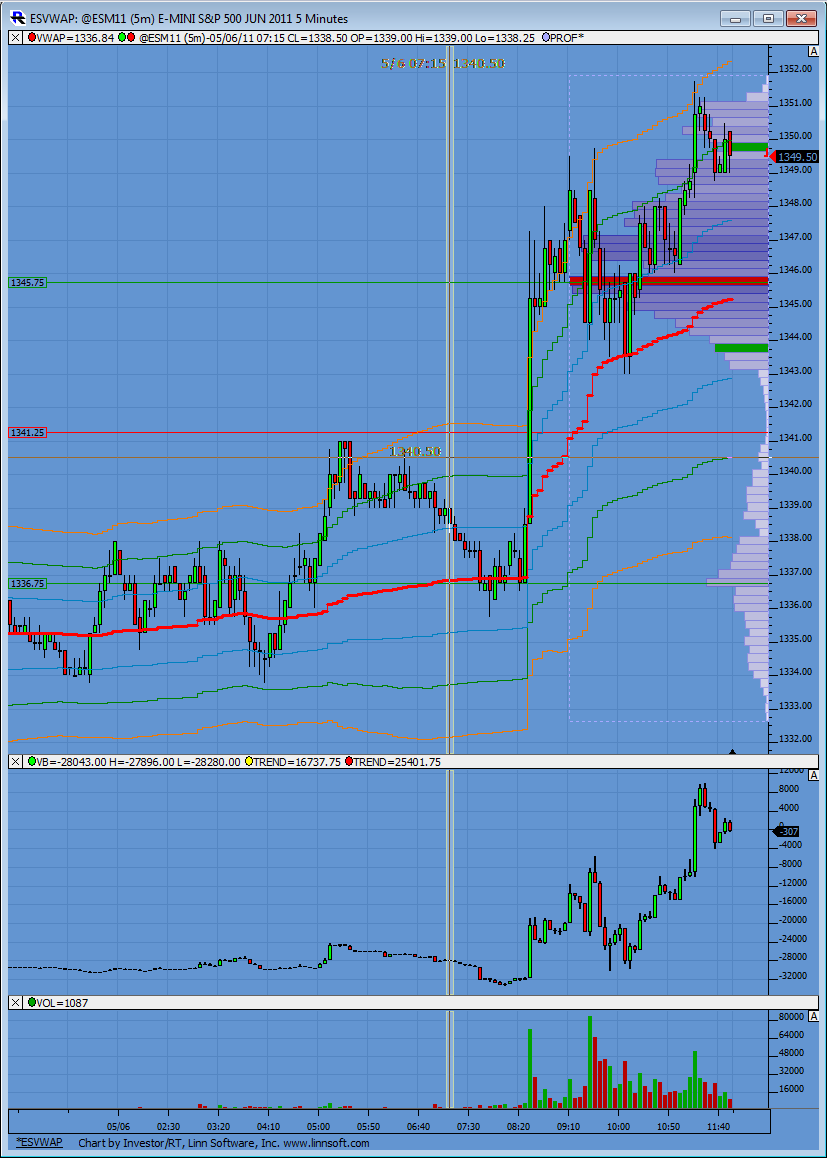 taking a piece off at 43.75 and trying to hold two runners...can't expect too much..they may neded to work on 46.50 some more before deciding a real direction
Yes BruceM, I am very appreciative of your posts. Wife and I are getting ready to hit the road for a year long travel across this great land of ours in our new fifth wheel RV. So I am a bit distracted but once on the road I will be spending my mornings following along.

Thanks again.