ES 5-13-2011
Friday the 13th! Today some above average volume to the upside.
Gap
still open to 1354. Lets see what she can do.
Click image for original size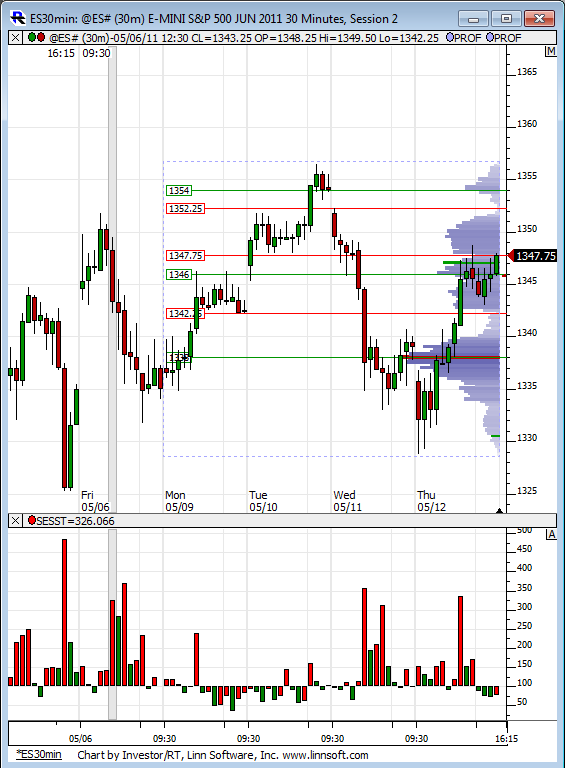 So I was correct by my "possible
trips
" warning. Yes! But in the future I need to wait for
trips
to happen before crying wolf! Correct?
Trying to learn Lingo, Jargon, proper forum etiquette as well as my own trade style. uhhh...
FYI, 1338.25 is the 52.8% from S1 up to
PP
, which is where we found resistance on this latest pop off lows.
Have a great weekend all!
Daniel
one for neoikon. I was playing around with your pivot retracements over the weekend and they are useful, here is
EURUSD
about 10min ago, respecting the stretch and 61.8 of pivot range. Very cool
Click image for original size