ES Wed 7-20-11
Hey, where'd everybody go?
Bruce is too busy makin' money on his new fangled footprint charts
What has happened so far today?
- Price tested last week's H (1327.75) and was rejected.
Now there has been a test of the overnight Low where some buyers stepped in.
If overnight midpt acts like resistance (1325.25), a push down through lows established right now 1320.50, would be an invitation to visit
single prints
at 1317.
see no big Footprints on my M-
Delta
charts since the mkt open - all action is happening on relatively
low volume
... Here is my 10:18 chart (highest 1-min volume)
Click image for original size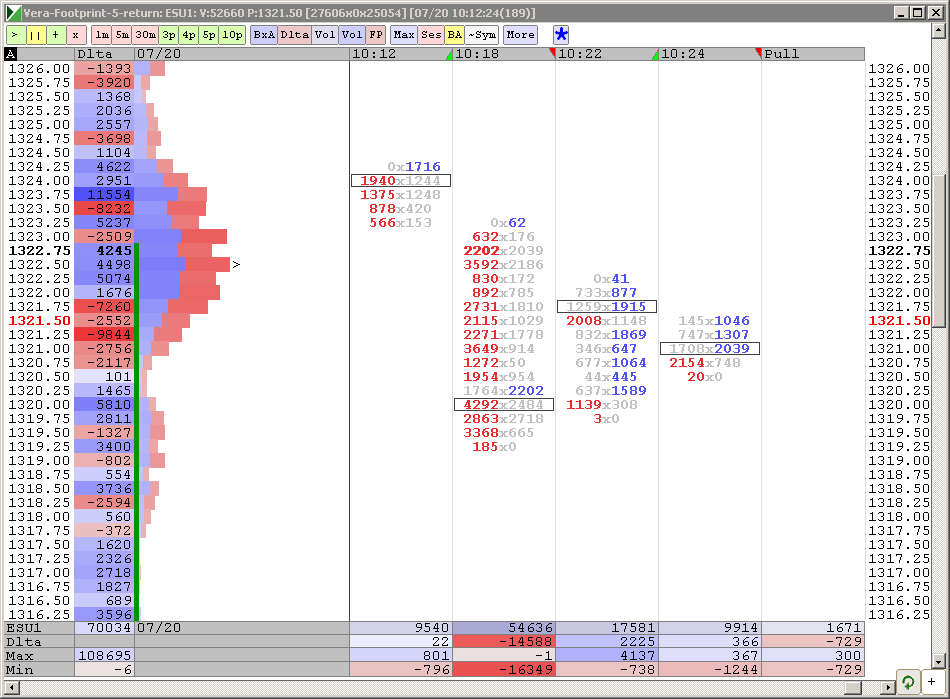 As APK mentioned we opened above the
Value Area
which means that the
VAH
is a support price which is was.
Below that is the L bracket
single print
that was created yesterday at 1316.50
Click image for original size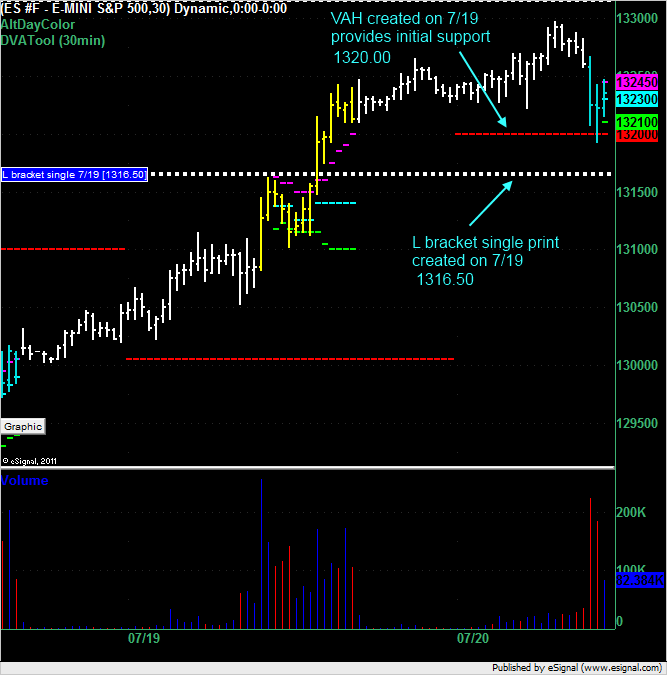 Further to DT's post, Value Areas (
TPO
green, Volume black)
Click image for original size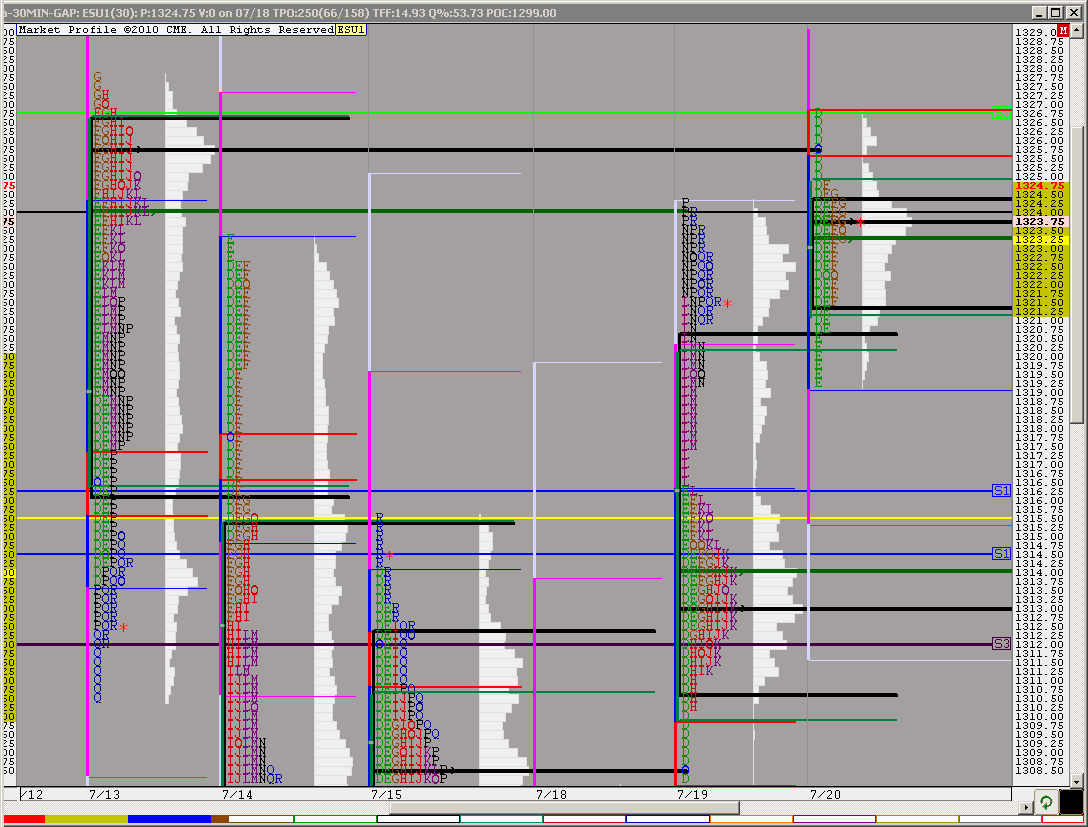 Hey Paul, I'm with ya! Hey, thanks for getting the thread going this morning. Have a good night everyone!
Originally posted by PAUL9

wow, this is really boring. I've had it.

Extremely boring no-action day but it was a text-book
Market Profile
day. i.e. Opened above the
Value Area
and then used the
VAH
as a support price.
Click image for original size