ES Wed 9-7-11
i would thank all of you guys and gals for posting.keep up the good work.

duck
Also bullish imbalance of 30 higher highs and 18 lower lows...very directional day. (5min)
C wave...straight up.......followed by 5 down.
Could be today. I think I just wanted to stop and eat. :)
Nice chart.
Originally posted by CharterJoe

I'm thinking sometime tomorrow around the 1210ish area around 10am. Does need a two legged pull back.....sitting on the 20ema on the 5min now. 1st time since 10:15

Della, sorry I was out - had doctor's appointment.
Originally posted by della

lisa what are you showing for VWAP

thats OK lisa everything ok??
Thats what I love about Florida the sun is out and shinning away and raining like hell
Della, further to our conversation of trading against the trend, here is the power of "primary move". Several
fades
worked, especially those associated with the
single prints
and
gaps
, but main money were main in trading the move with the trend.
Here is 30-min 24-hr chart
Click image for original size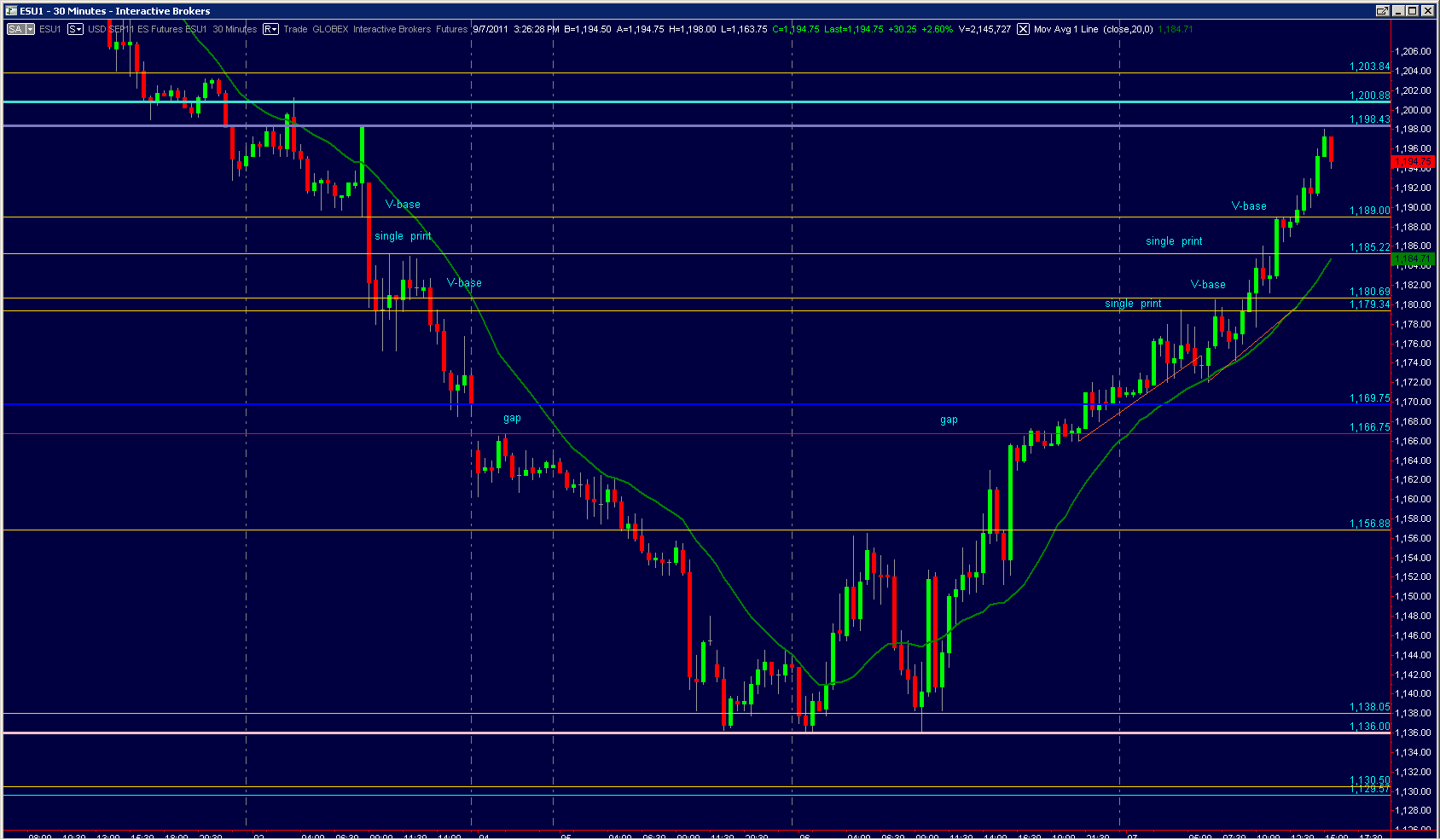 Originally posted by della

thats OK lisa everything ok??

Thanks for asking - post-auto accident issues, not major.
After the fact lol but something I watch there was a HH imbalance yesterday of 45 to 27 lower lows. Should be about equal.