ES Tuesday 11-8-2011
O/N
high is currently dead on last weeks
RTH
high from Oct. 31.
If we open above yesterday's highs then the first support zones are:
1259-1262
1255-1257 – This one is the more important one in my view as it is the breakout area late yesterday.
Lower there is a small zone at 1247.
Lower still is 1240-1241 then down into the
RTH
low and below with 1230-1235 marking that range for me.
O/N
high is first resistance if prices open around this 1265 area they are currently in.
Click image for original size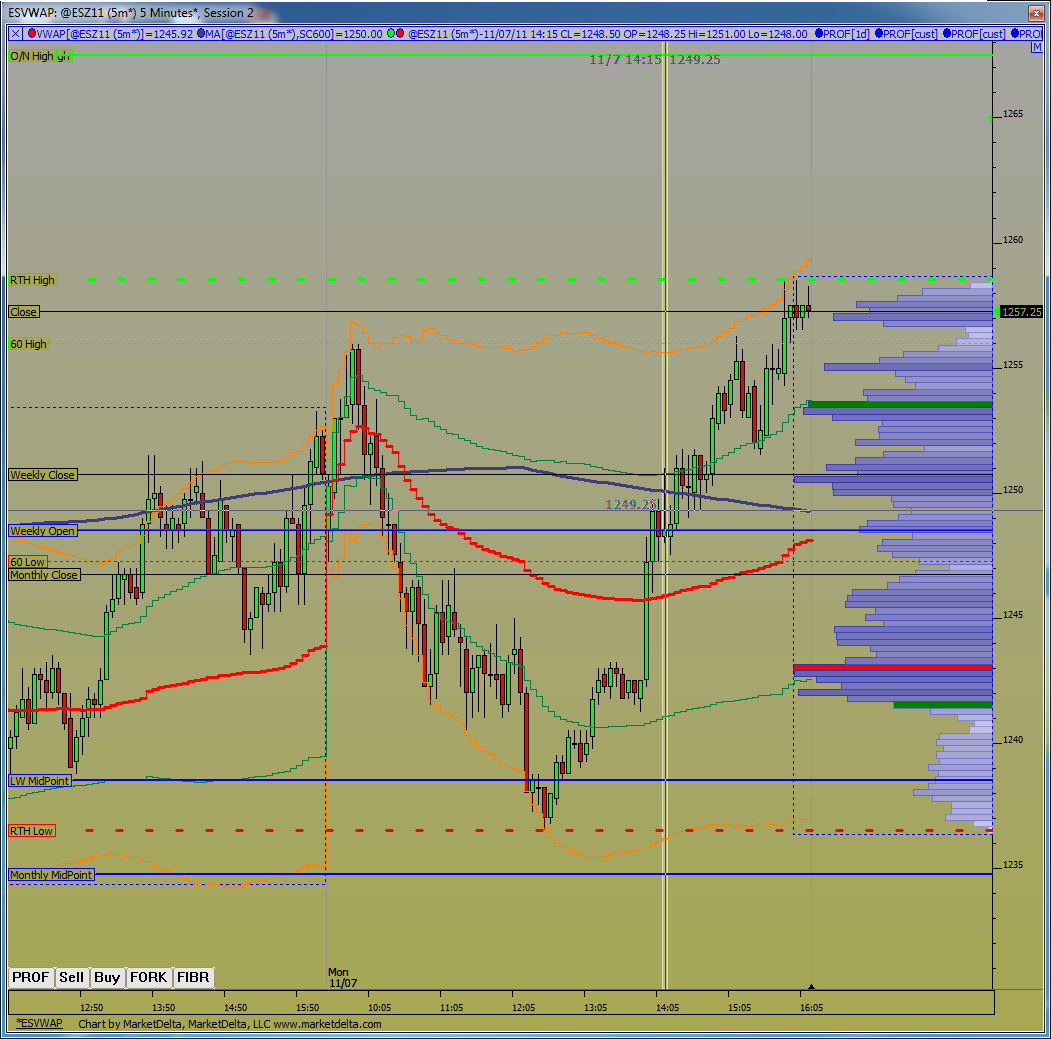 What are the projections for Kool Tools, please (in % of extension)
Tough trading today with the news

I know i wish they would get it over with