ES SRs and Fibs 11/16/11
Below is a 60 minutes chart with the S/Rs for night and day traders.
Notice that we have the same set-up as the previous session. Above 1255.75 I will be buying and focusing on uptrend.
if, below 1251.25, I will be selling and focusing on down trend.
The market has the last word and in due time will show us the real deal in dollars and cents.-.
Right now, next hours, next days, next weeks, next months and next years to come,
I
see for you
the same I see for my self:
Having the very best of luck, fun, awesome, and incredibly profitable trading experience!!
Click image for original size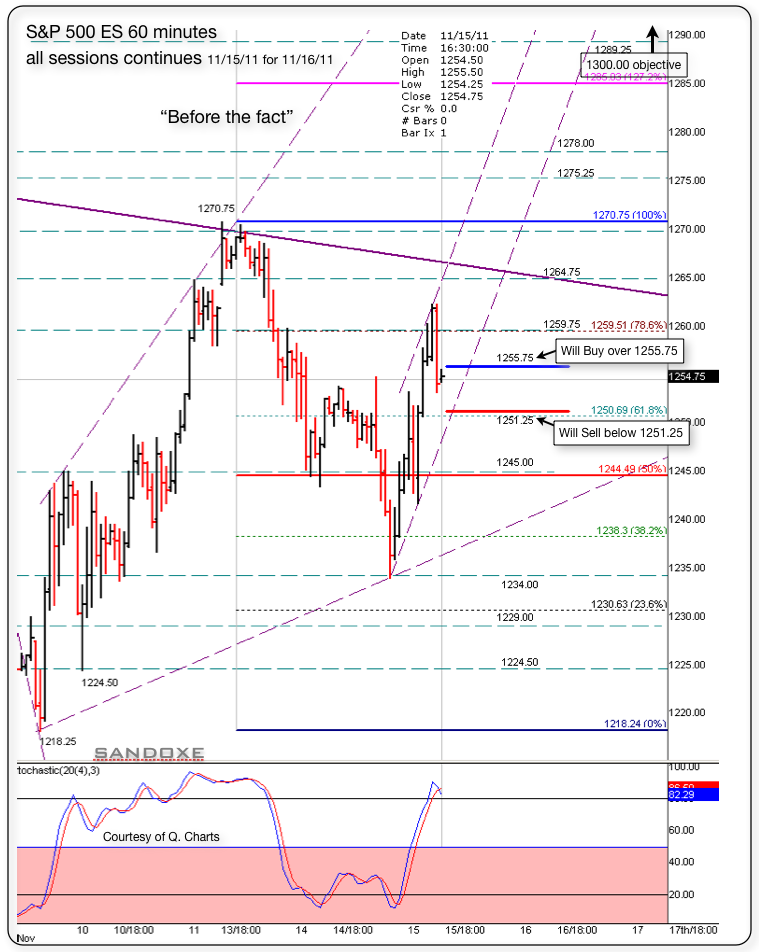 We are at yest's
POC
(actually last two days). IF you took this long, good place to take some off
Click image for original size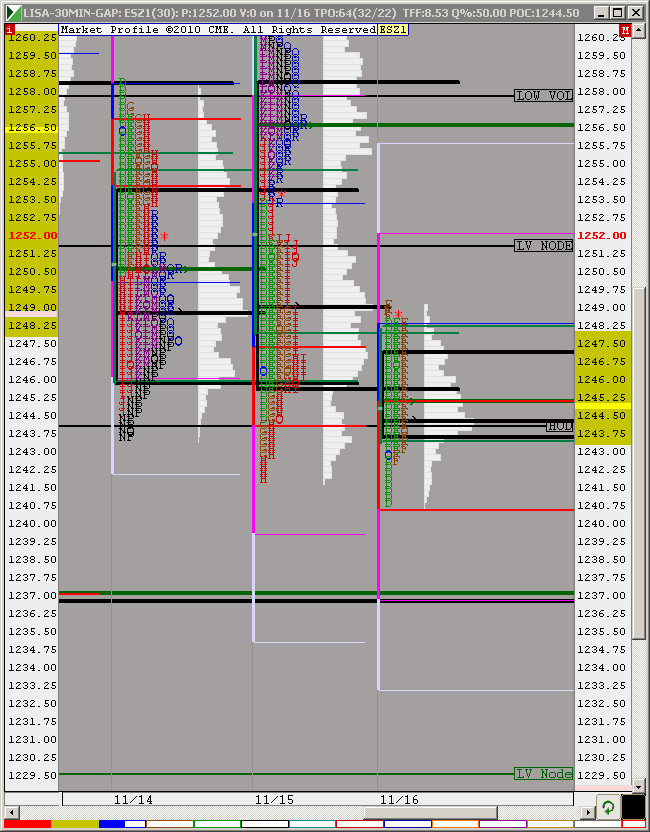 I anyone here besides me? Should I continue posts?
close above 1247.50 ... looking for more up ... testing the grid
and reading everything you post.
Thankx for the previous charts. And good calls there too :)
Originally posted by Lisa P

singles filled.


Notice that the price is testing the 50% of this mornings up move. (10 minute chart.) In a bit should be moving back up after few more zigzags. Keep your eye on that 1247.50 (50%) as base for the up move.
In case it goes below 1247.50. Next support is at 1245.75, then 1244.50.
Originally posted by vasuki

yes actually got tweet from Geithner!!!!!!!!!!!!!!!!!!!!!!!!!

=======================================================================
factory said the banks were at serious risk, they missed reporting the downgrade some how ..