ES Friday 12-2-11
60 Minute
RTH
chart with a couple of possible upside targets.
Downside targets are the usual suspects...
VAH
= 1247.25 ,
POC
= 1243.75
Click image for original size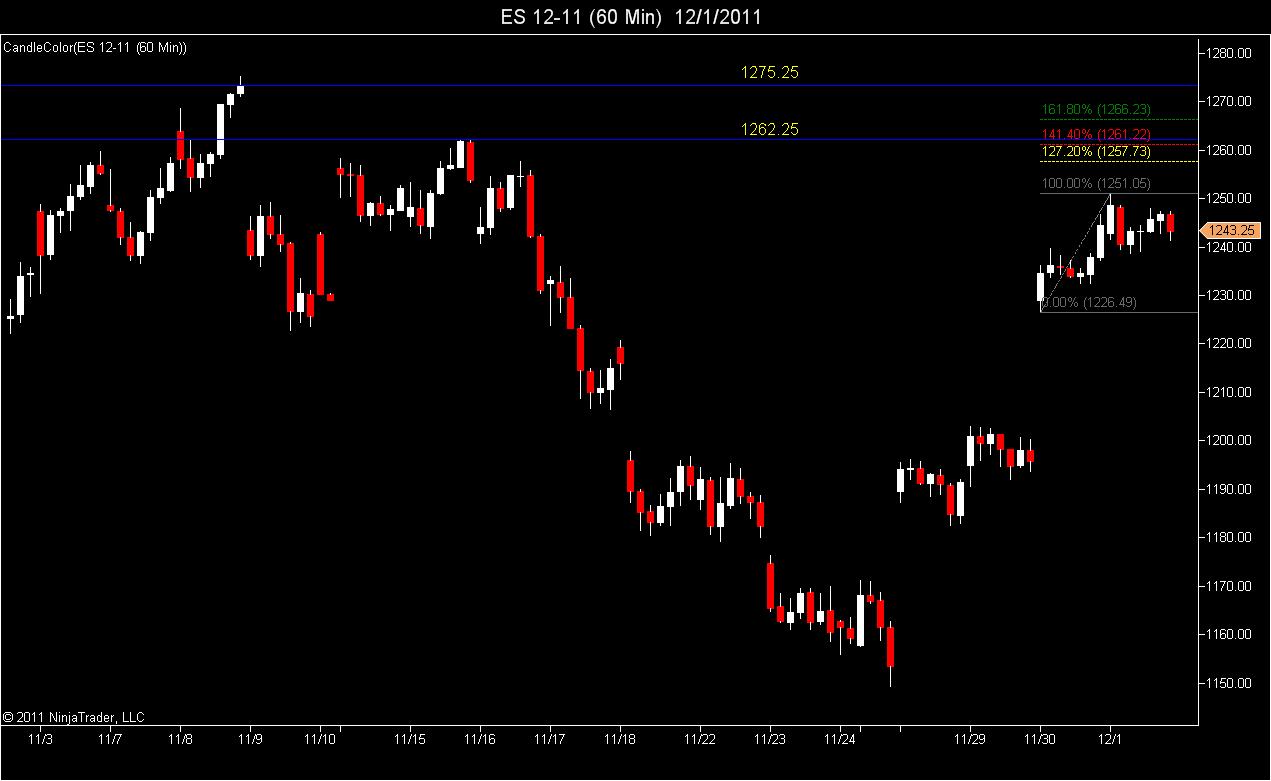 What you are not hearing about the jobs number: 315,000 people stopped looking; Construction spending down 12,000.
Past recoveries have started with increase in construction and that is not happening because no hope for housing.
morning della & Lisa
yeah i saw that also vasuki...
This month -575,000 chronic unemployed were removed from the U-3 number and + 125,000 found jobs, net loss - 315 K. I assume the 575K fell off the back of the 99 week wagon, in other words their UI benefits ran out at 99 weeks and as such they are no longer counted in the official number. If you go back 99 weeks on the calender you run right into the worst of the layoffs when the great
depression
began. Today there are 6 million fewer workers today than there were in Nov 2007 when the
depression
began, so as these millions of chronic unemployed run out of UI benefits we should see the same accounting effect for many more months to come. This accounting slight of hand will artificially take the headline unemployment rate down to 8% by April.
THese days one never know what news are important. Eurozone is
SO
yesterday. Today it is China... lol. That is why we trade charts
So far only
NQ
closed its
gap
- other two markets have not - so watch for that.
I have to leave for 2-3 hrs.
Originally posted by vasuki

lisa i will try to fill the gap within 2 hours for you.


Next time try harder...lol. Just got back