ES Thursday 12-22-11
Two main magnet areas today and those areas are the 48 - 51 and the 1231 - 1232. The HV overnight node of 1242.50 becomes the critical filter price to achieve those targets. One target at least will print today in the day session and it seems more likely to be the 1231 area....
Possible stumbling block on any downside move will be the 1237.50 - 1239
low volume
area
Amen to sluggish..just closed last 6th scalp for 4
ticks
..trade went on at 11:06EST and closed at 11:28 EST 6 for 6 today so time to quit..I hear a snow whovel calling my name..time to pay for my good fortune this morning....best of luck all...
Della, those who shorted at today's
POC
, added fuel to this rocket rise.
Click image for original size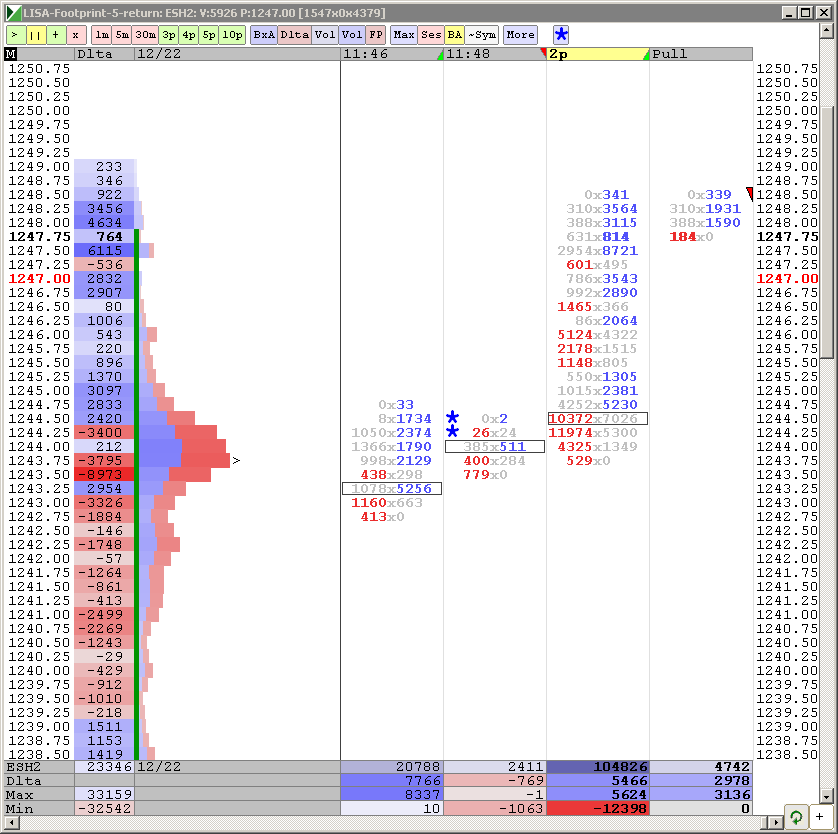 Originally posted by Lisa P

Della, those who shorted at today's POC, added fuel to this rocket rise.



Click image for original size



For clarification, this was NOT today's
POC
. It was a
Naked POC
from 12/9/11