ES Wednesday 2-8-12
Here is a look at yesterdays trade with the
vwap
bands and Video. I decided that in many ways video is becoming faster than typing for me...The current Overnight high of 48.25 now has come in right at a
vwap
band so that confirms that band.
other areas....
Overnight
VPOC
at 47.....so 47 - 48.25 becomes key resistance
Time is being spent in the 45 area ...so that is attracting price but I will not use that to initiate from unless some
pitbull
number matches up...would prefer to use that as a target..then we have the evil 42.50 from yesterday which matches the Overnight low and then we have
low volume
beginning at 1340 which goes well with closing
vwap
....
below there I will not buy unless we get below 1336
some charts for reference:
Closing
Vwap
Click image for original size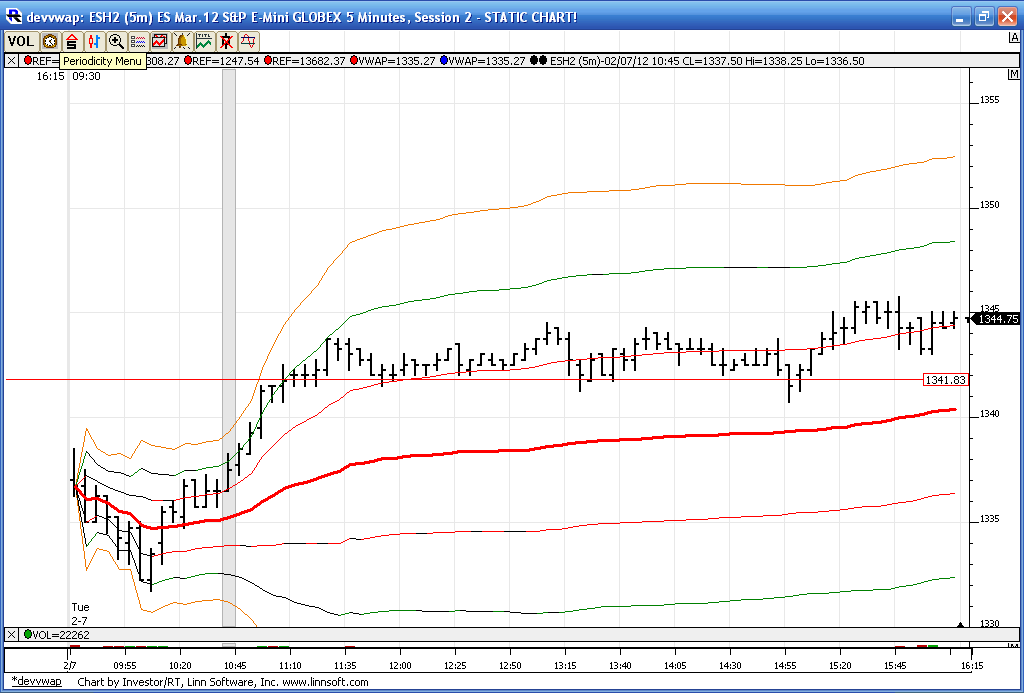 Overnight against yesterdays day session
Click image for original size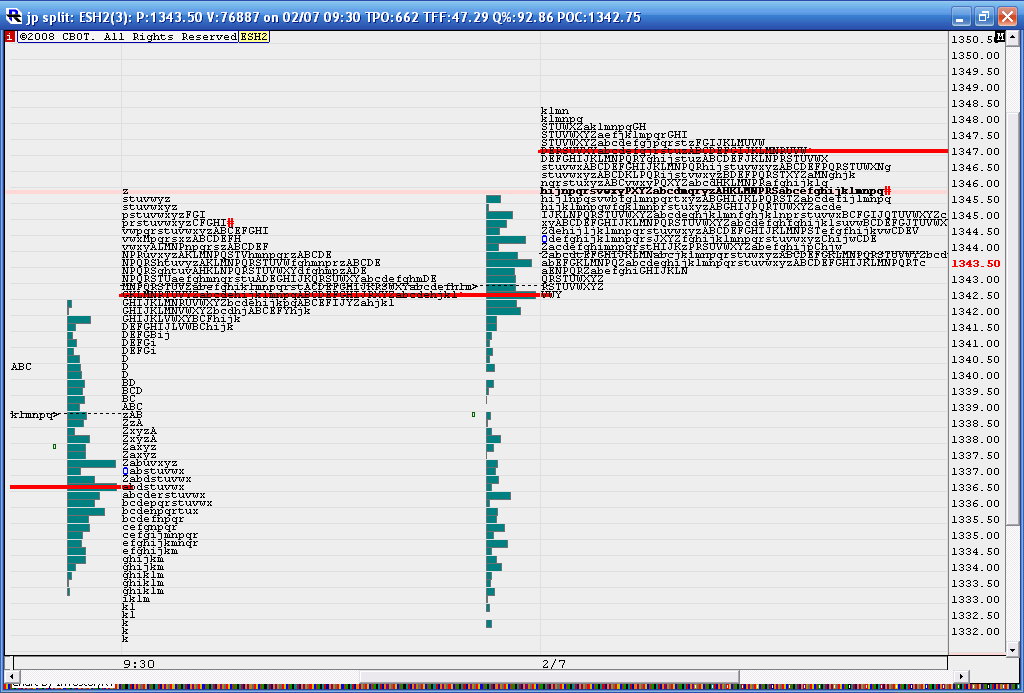 Video explanation:
Short from 1344.25, covering half position at 1342.50, if they let me .... holding the remainder for now.... Textbook scalp
Paul,
a new video I just made may shed some clarity...let me know...we'll keep working on it until it is clear.
Originally posted by PAUL9

Bruce,
5 min bars, air down bar ending at 11:05am, low was 42.25, close was 42.75

at what price would say the air is filled?

low of first bar to left of air down bar (43.75)
low of 3rd bar to left of air down bar (43.25)

wow..just covered at break even cause im not sure what prompted this little spike...
I'm expecting them to run all those matching lows at 43.25 at least but have no entry yet...I'll agressively look if they can get back to that 45.75 - 46 area..otherwise I'll just sit this one out....

way out of my time zone too
my work would indicate that since1344.25 was exceeded, 1348 is next
. Its getting late in the day but i will likely sell 1347.50or above
Ill try to show later , probably tomorrow why i think timewise the ideal time for a price peak would likely be next week between the 14th and 16th. Im expecting bullish behavior untill then ,so caution is advised on all short sales