ES Thursday 2-23-2012
Here's just a slimmed down version showing only
PASR
ZONES using a 30min chart of the
ES
(All Trading Hours). The
RTH
's have the Blue background with the "overnight session" on a Gray background.
Click image for original size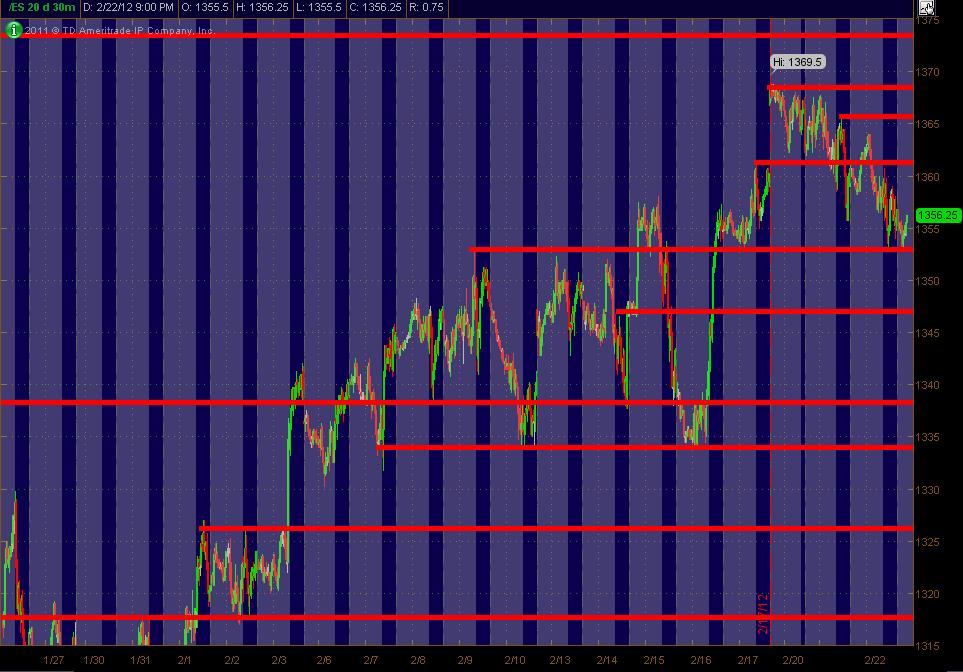 And here's what I was looking at to draw in the Red Zone
PASR
price levels. I've circled the past
price action
/swings etc. in White. Also, not shown, is higher and lower time frames I took into account in the same way (Daily chart ... less than 30min intraday etc.).
I stripped out my usual "background" dashed white lines showing Weekly Pivots and the Magenta "semi-significant"
PASR
's ... as well as removing the VolProf for a clean and simple chart.
Click image for original size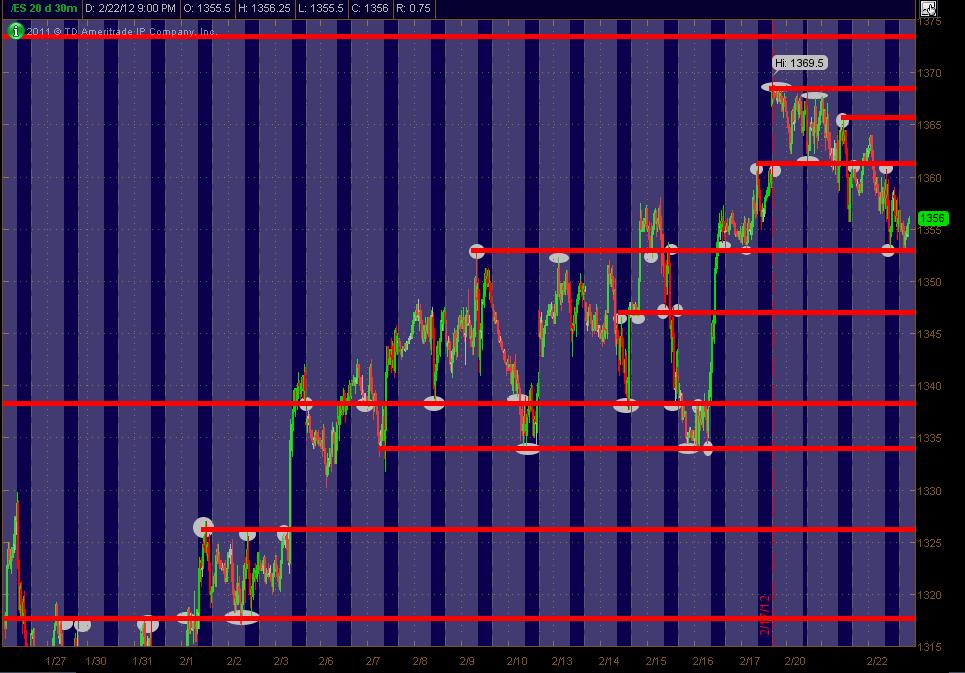 Hope this is useful to some as a MAP of
S/R levels
where other components can be used for confluence ... Daily/Wkly Pivots and whatever else one finds useful ... and seeing the good ol' over-used word of "confluence."
MM
ps. FYI, these are
ES
continuous contract charts using
Thinkorswim
.
And just to loop-back-around to why I posted the above charts ... here's the link to the prior day's posts I did at the end of the topic/thread. It has more descriptions of how to find your own
PASR
's as well as addressing in an
MS
Word doc the walk-thru of where a pay-for-service does the same thing you can do yourself for, as I've said before, the price of a free movie ticket!
http://www.mypivots.com/board/topic/7276/-1/es-wednesday-2-22-2012
Hope all bang out some bucks on Thursday!