melt
since early december the computers that run the markets have been using a new tactic that i have dubbed the ''melt'' bids are pulled so that price makes a short term free fall into important technical level...on the
TNA
chart, bid were pulled so that price would collapse into the classic trader's dream setup... yesterday on the
QQQ
chart, price was collapsed to set up the 886 algo...it is beyond my knowledge of the how it is done... it is only important to me that it is being done...
Click image for original size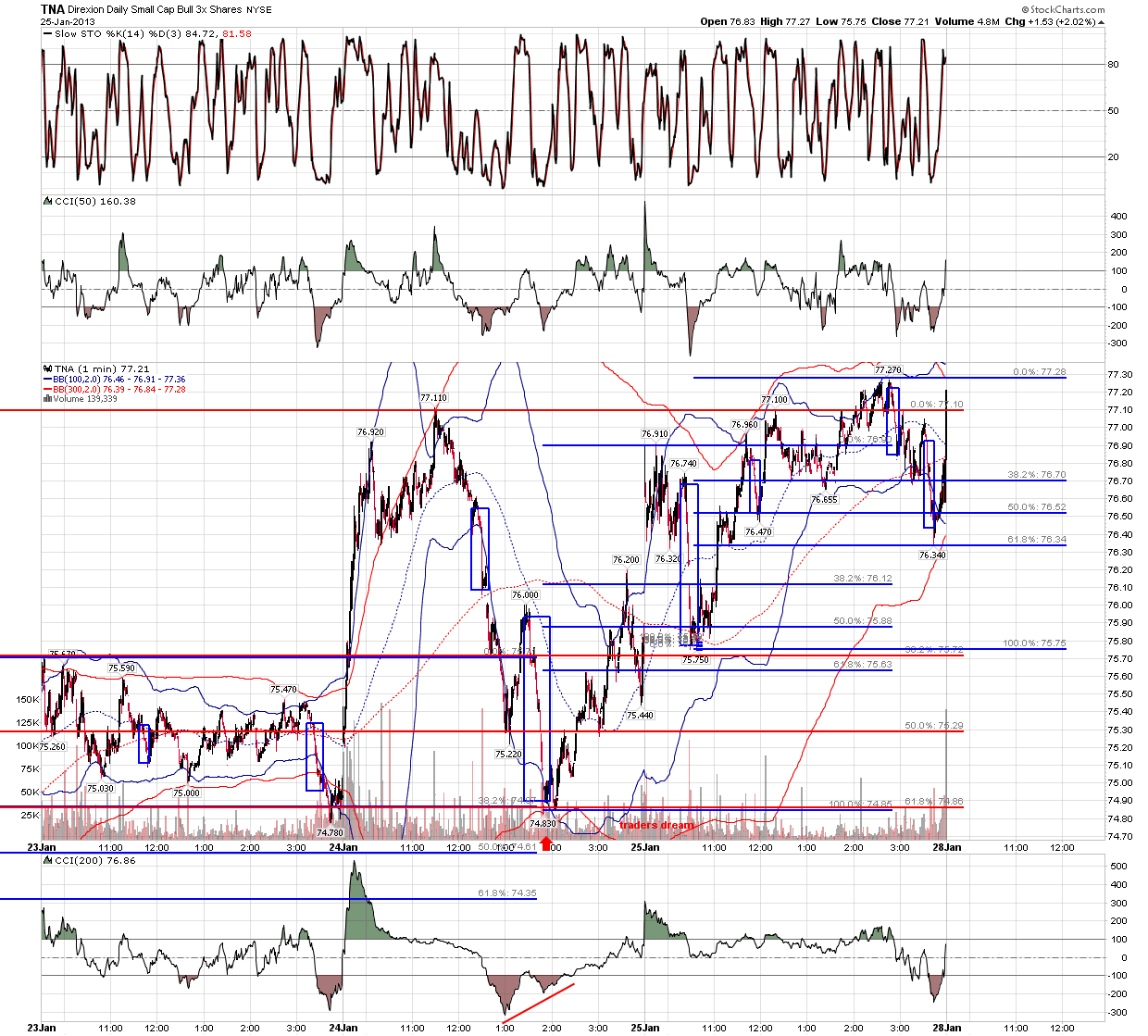 Click image for original size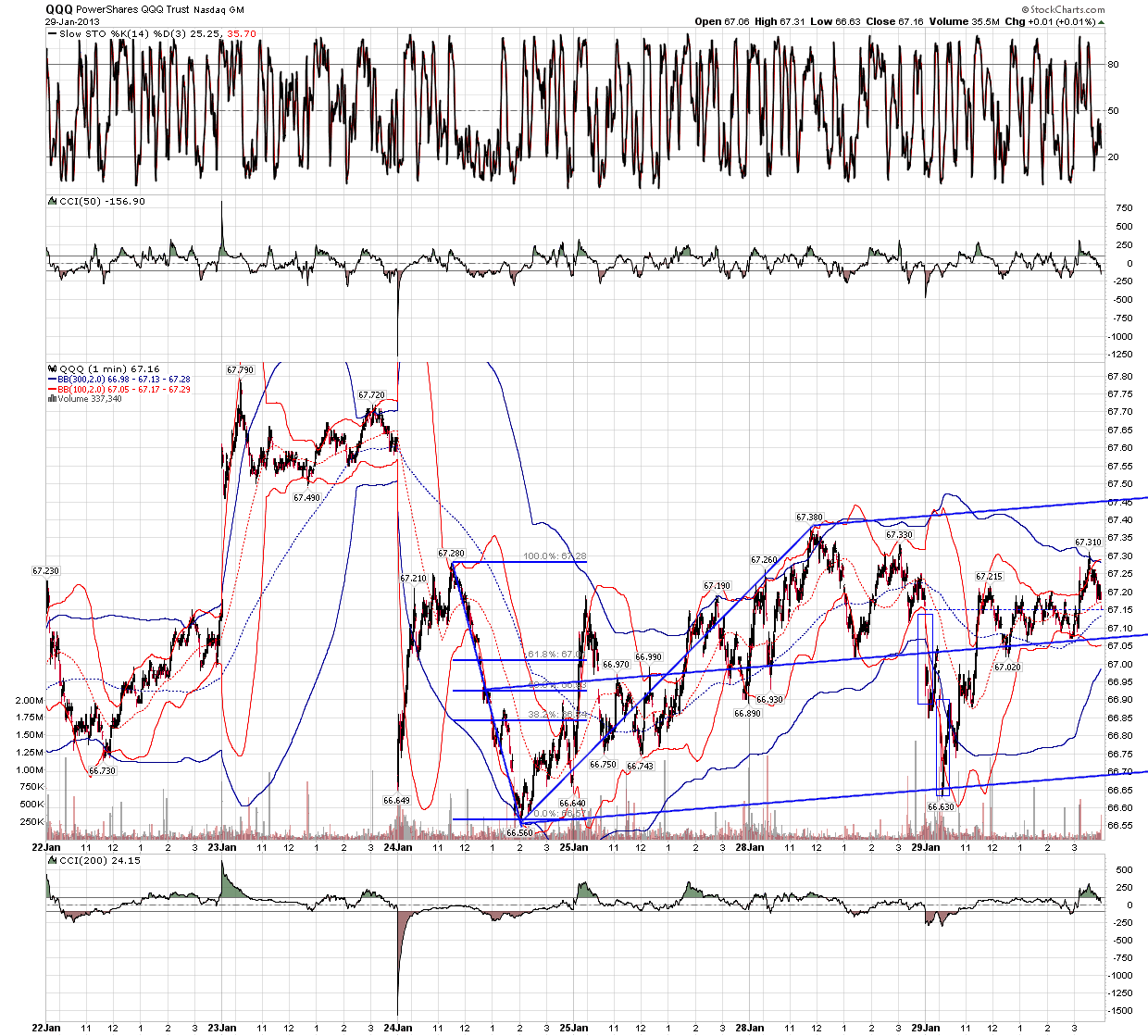 the selloff on thursday morning was another example of the computers pulling the bids to melt price to key levels....note the closeup of the
TNA
...obviously the computers know where the lines are...the melt in bonds was completed on fri morn.. i have included the longer term chart...time to decide in bonds..
the gann and fib traders are heavily in the bond market...i pay extra attention when price trades into price areas where gann and fib are close together... here is my daily chart of
TBT
.. my vehicle of choice.. the green horizontal lines are the fixed levels from sq9.. the red hash marks are fib levels and the pink lines denote the swing pivot that the fib came from.. a key feature of jim kane's work is the use of abcd's... the previously shown 5 min chart allows for 3 resolutions based on abcd's and the hourly chart as well as this
TBT
chart show how critical that resolution may be... this is just more background on why i said time to decide.. it may be that just as the indexes are looking ready to have more back and forth swings than they have had recently.. that may also be the case in bonds.. based on the geometry as it currently stands..
Click image for original size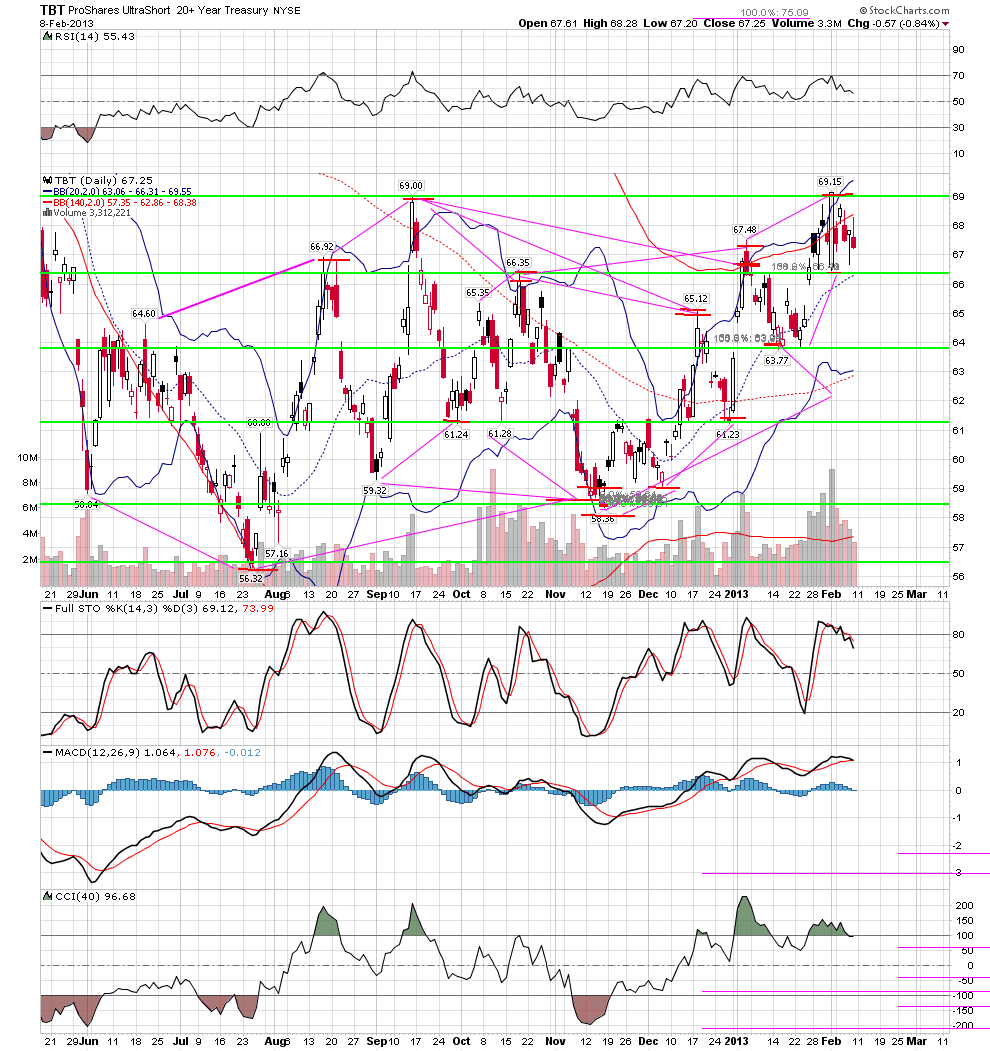 once again price was ''melted'' to the target given in advance by the medianline sets based on the last 14 days of
price action
... once there the computers that run the markets reversed price
Click image for original size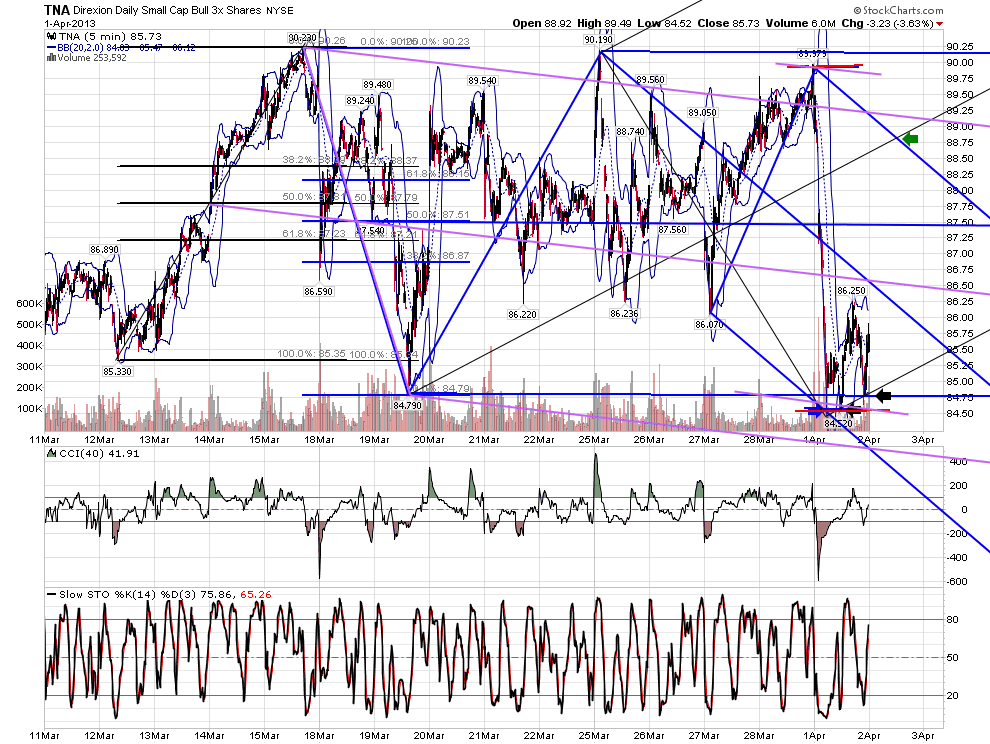 nothing has changed... the computers that run the markets continue to ''MELT'' price( orchestrate mini crashes) to take price to a specific level... but so far they have only been able to manipulate price..... they have yet to create
price action
that escapes from classic technical analysis properly understood... in fact it can be argued that for all their bells and whistles the ARE trading the geometry of the markets.. just in a cold machine like way. the key for me is to think of a MELT as a tell that the computers are looking to move price to a SPECIFIC PRICE....armed with the common tools of
pivot points
, fib, medianlines, and bollinger bands, traders are able to have an educated guess IN ADVANCE of the computers intended target...
Incredible charts. Thanks for posting it.