ES Monday 9-16-13
Big
gap
up over the weekend, back into record territory. The first chart is from August 5th and 6th, the last time we were at these levels. I didn't snap lines but you can see the high at 1705, the dip down to about 1697.50 and the retrace to 1703.50. After that the market started to fall off.
Click image for original size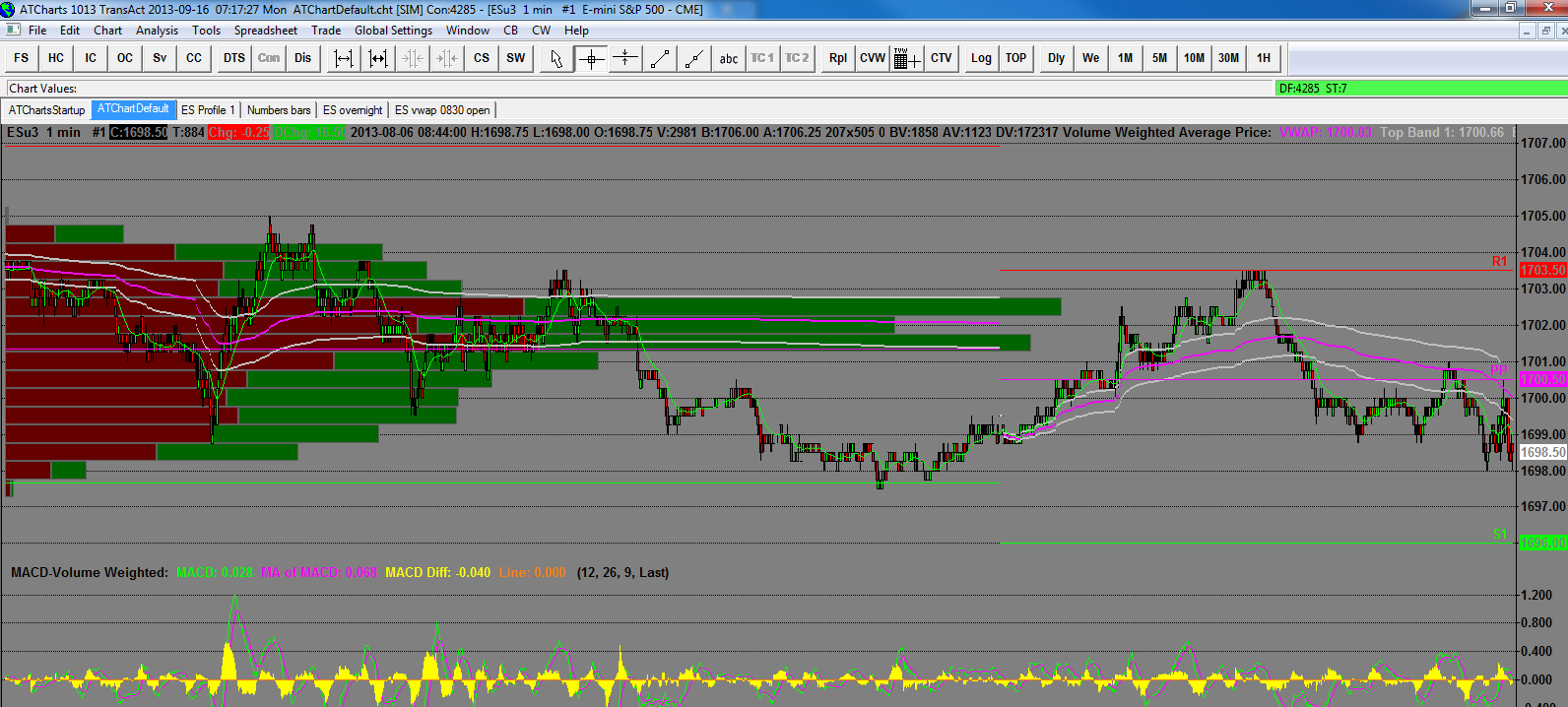 The second chart is current 60 minute. The lines only depict last weeks highs and the overnight support level which is also at 1697.50. Overnight markets are balanced and it's a long way back to fill the
gap
. Fed meetings this week to contend with also.
Click image for original size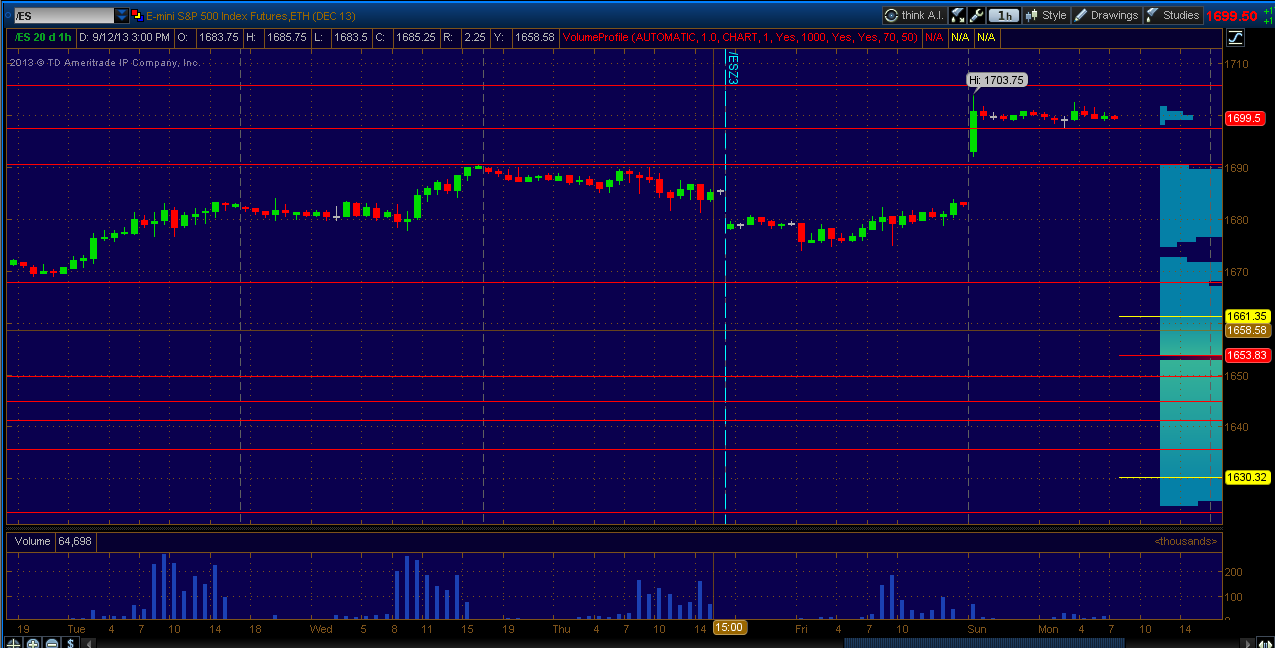 this is going on 120 minutes up...4th higher low...how about a bracket low test soon ? back to the
poc
and 96 would be cool....just watching now
Long the 97.50 small and tight. Not a good time of day to try.
Yes, it appears so. I thought we might get a little push up first
that is basically 120 minutes up///I would expect some pause and consolidation...if the 96 gives way then they will push for the volume at 94.50
correction...it would go back to 93.75...I have small short from 97.50 but playing small and 96.25 is target
still no test of previous bracket low...I thought this period would do it....20 minutes left...
Seems we're each on the other side of the coin
But apparently not large enough to sway the market's opinion
OK, I did figure out how to set up that 30min
volume profile
chart.... So what Is the best way to use this?
I understand it is showing me where the most volume is at certain prices. It is my understanding from watching you that ...these levels are then areas to be aware of for
support and resistance
areas?
thanks if you can lead me to some of your videos that explains this more.