ES Thursday 11-21-13
here's what i have
staying above 80-82 is a big step for bulls to resume the uptrend...the 84.5-86 area is being tested as i type so i think after the open i will wait for either 80-82 or 88.5-89.5...the latter is the composite
vpoc
of the whole balance area from 74.5 to 99.75 so will watch the reaction off that zone carefully...if the reaction is not strong, i will look for a buy off the 84.5-86 to look for yest highs and more importantly 96.5 nvpoc
beow 80-82 we still can have a reaction in the 74-76 area with strong support below that zone in the 67.5-70 and 64-65
good luck
Click image for original size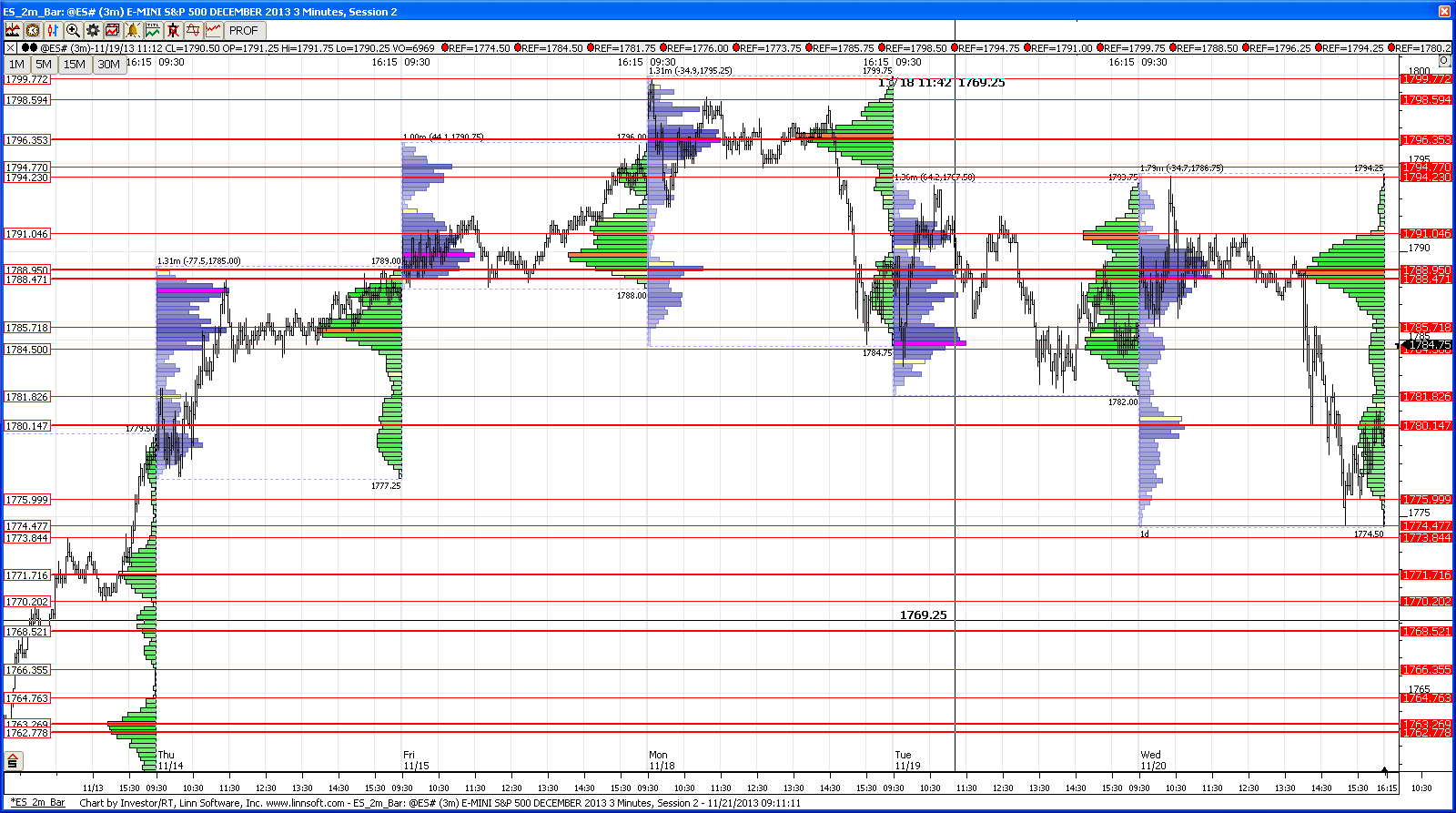 congrats bkay...
yep that why i liked the back part of that 87-89 for the longs...it seems so far though that they have tested the top part of that range and bought that -400
tick
almost immediatly..taht's what i wanted to see but into the 87s...oh well, going for an early lunch here
good luck
Originally posted by NickP

if u caught that long off 84.5-86 then 91.5-92.5 is definetely a scale zone

good call on the 91.50 resistance zone, i caught a few
ticks
off the level on the short side. 89.00 held for support as expected.
just a quick note on my
tick
/internals talk
going into 88.5-89.5 i mentioned the
tick
was completely above zero, which can be seen in the purple box on the third pane....once we got a pb, that negative
tick
was not strong at all and was bought pretty quickly (first little blue box), so that to me was not a strong reaction off the 88.5-89.5 zone and longs were a decent odds play from there...after getting into that 91.5-92.5 scale area, we pulled back into the 87-89 zone and that neg
tick
was pretty tame again (close to -400 in this case) and was bought quickly again (second little blue box)..i would have like to see this
price action
into the lower part of taht 87-89 area but getting it from 89 was not completely unexpected...iw as just trying to be more conservative going into lunch time, so i missed that long setup...oh well...
hope it helps, and now off to lunch for good !
Click image for original size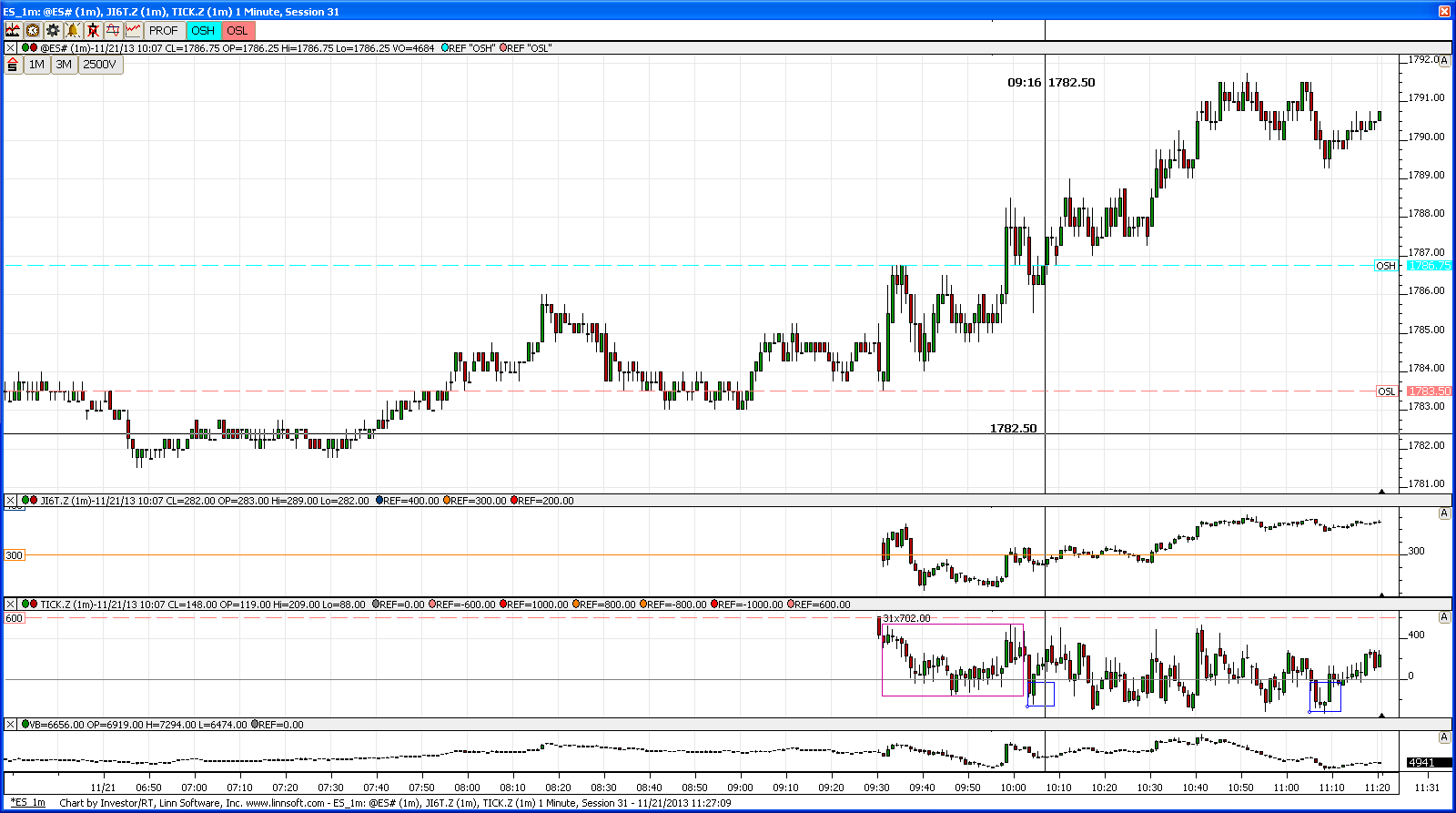 little bit of a bearish
divergence
on this retest of Nick's zone...
Click image for original size