ES Tuesday 12-3-13
Attached is the same profile from yesterday showing last week as a combined balance area. To the right you have the Sun/Mon overnight and then Monday's session showing balance until late in the session when it sold off below that critical 0100 number. Then we have the current overnight showing continuation below the 0100 area.
Click image for original size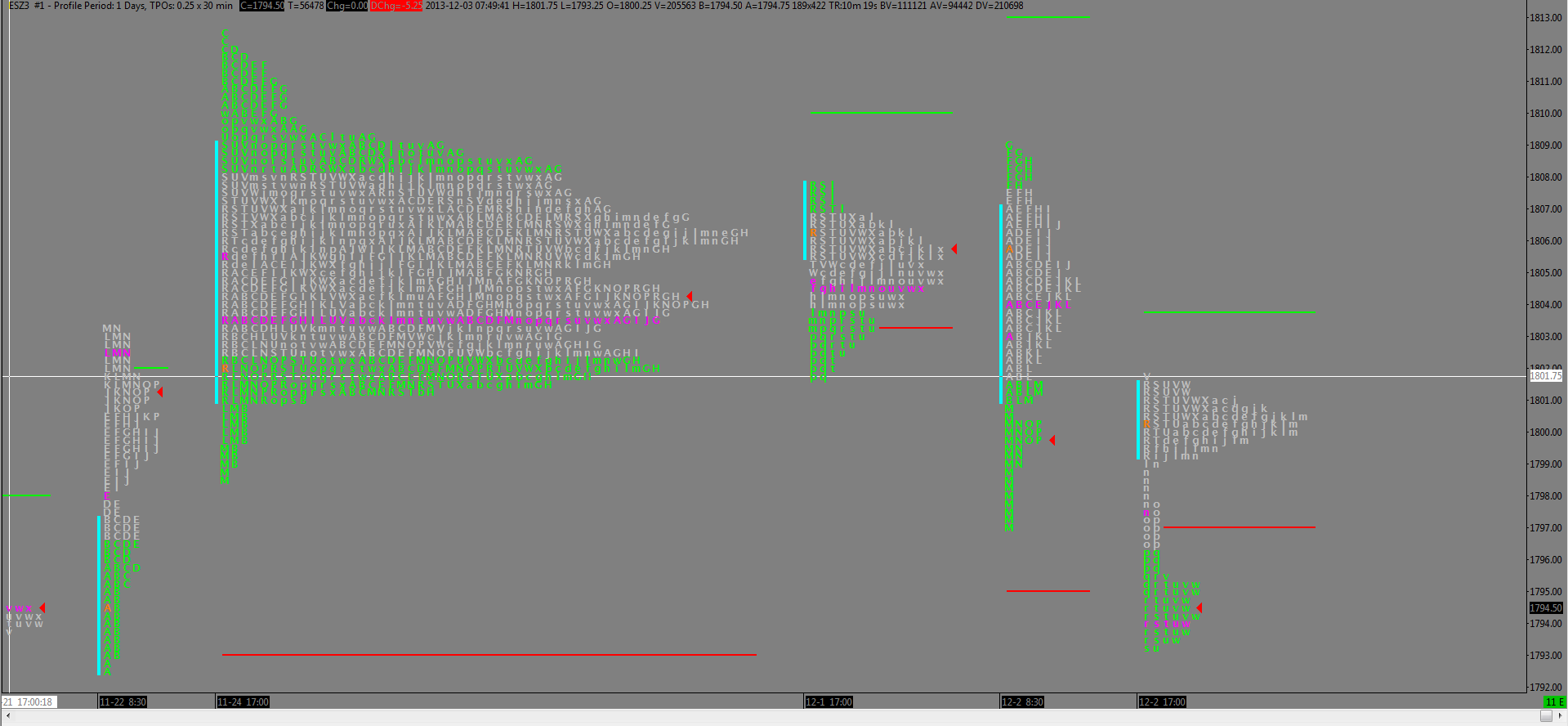 Then we have the current 30 minute which show the breakdown overnight. The lines snapped at 9850 and 9550 were LVMs from earlier in November. We went right thru both and now the 9550 acts as resistance.
Did we get too short overnight? Dunno.
Below this I have the NVPOC at 90.75 and an 8850 LVM. That 92-9250 area was also a key number.
Click image for original size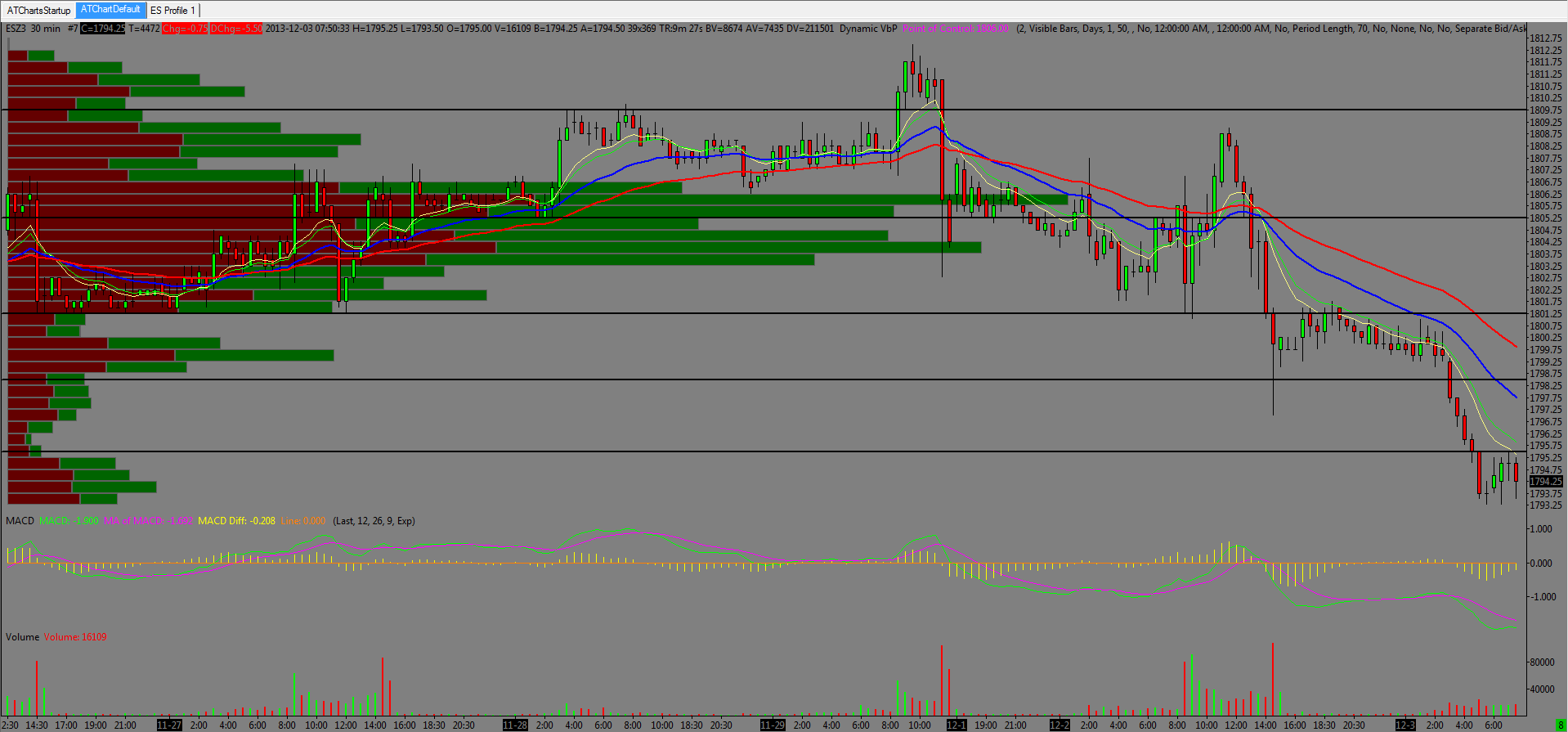 Yeah I took It, we'll see short from 9175
Took out that NVOPOC at 90.75, would've like to see a push through that
i think we go sideways now for the lunch hour.. we are at the lower band on the ten min chart and it needs a little time to bend downward before we can go much farther. At least thats what usually happens.. still think we see 87-88 later
ok, got my first two targets, now my runners at BE, so I'm good
the cycle from the 1798.50 top recently should be bottoming this ten min bar..if i was a short still id think about covering
but yes its obvious to me that we will see 87-88 eventually..
gonna try for 88.75, I have a level at 8850