ES Tuesday 12-3-13
Attached is the same profile from yesterday showing last week as a combined balance area. To the right you have the Sun/Mon overnight and then Monday's session showing balance until late in the session when it sold off below that critical 0100 number. Then we have the current overnight showing continuation below the 0100 area.
Click image for original size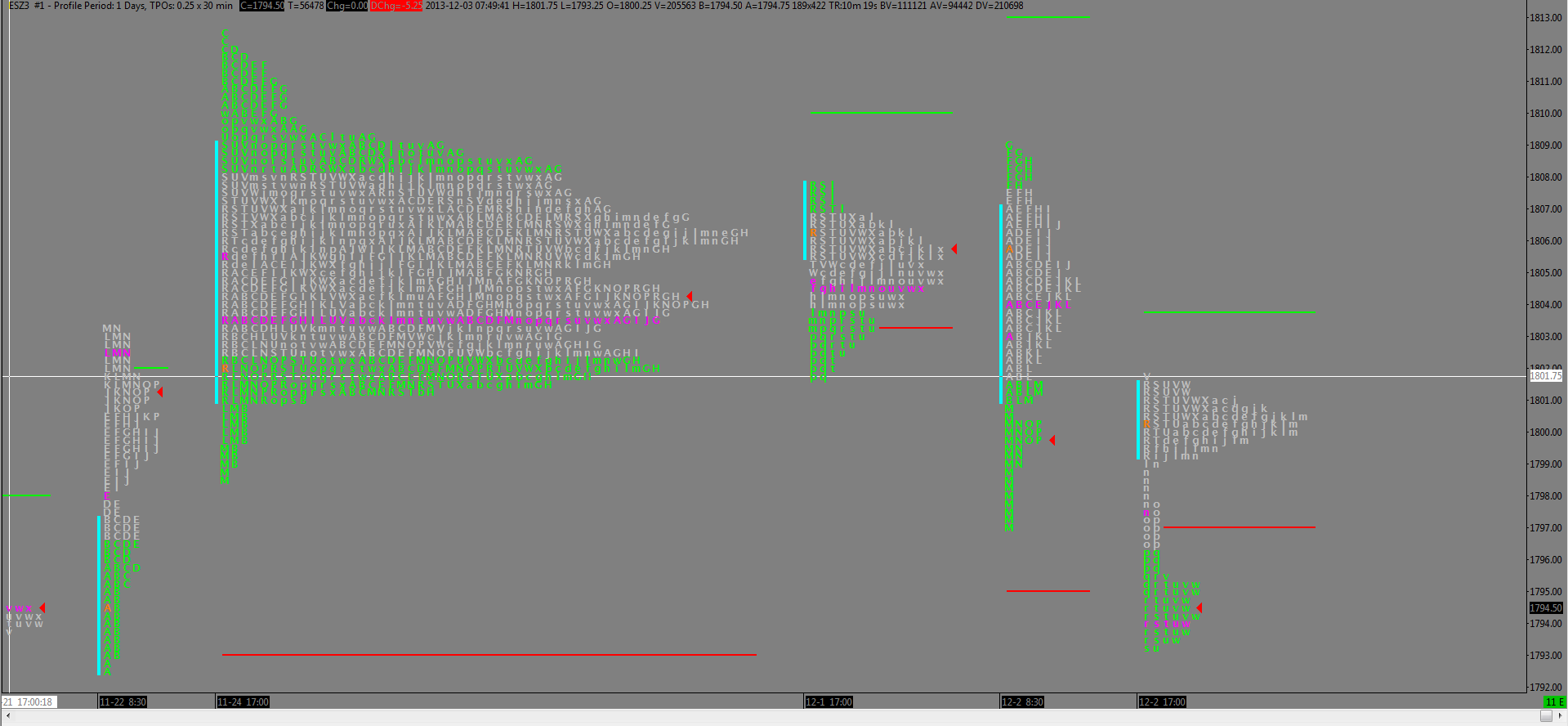 Then we have the current 30 minute which show the breakdown overnight. The lines snapped at 9850 and 9550 were LVMs from earlier in November. We went right thru both and now the 9550 acts as resistance.
Did we get too short overnight? Dunno.
Below this I have the NVPOC at 90.75 and an 8850 LVM. That 92-9250 area was also a key number.
Click image for original size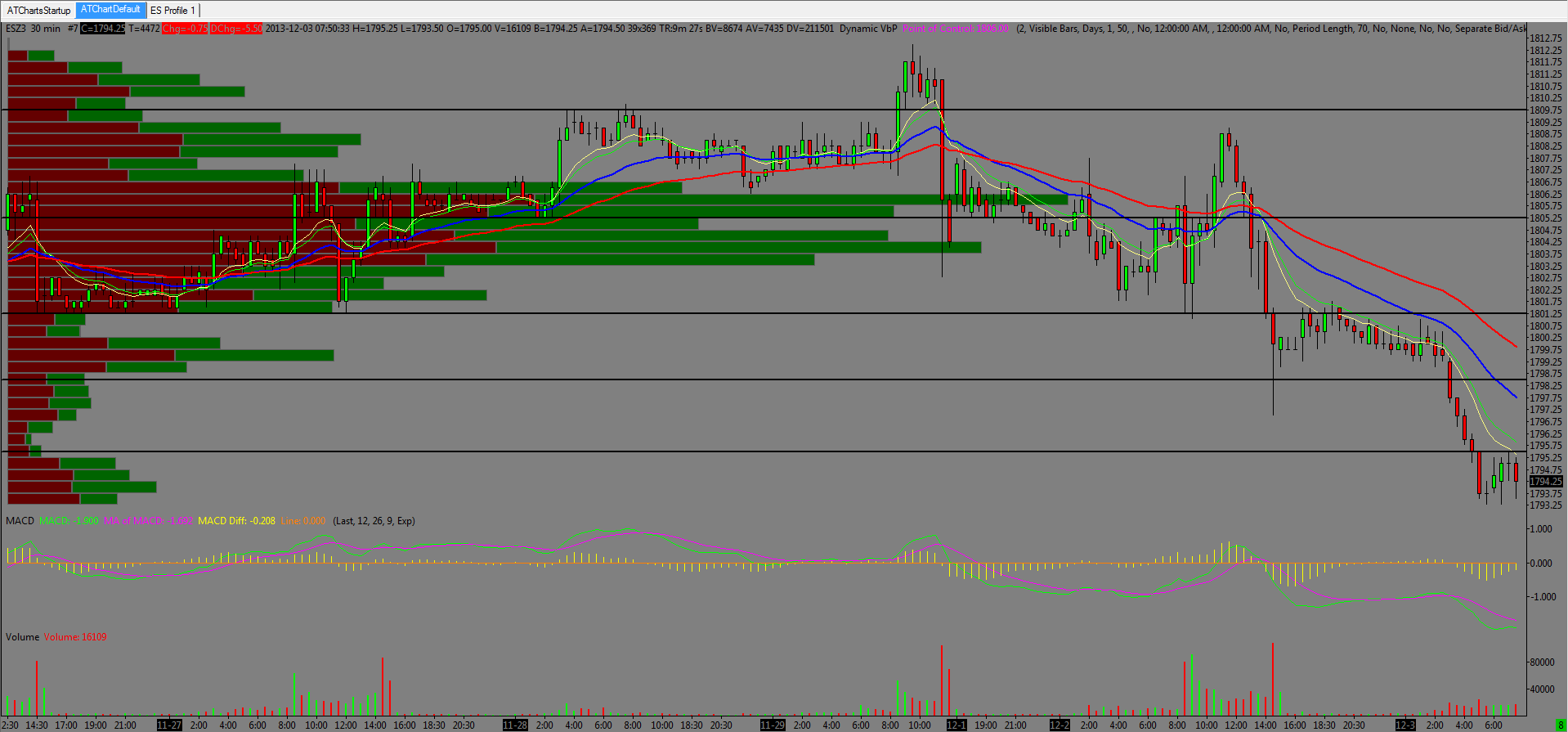 Not a lot new to report on the 60 minute chart this morning...
macd
crossing below zero this morning, which can be a significant direction change signal...
Buyers trying their best to hold onto the blue
moving average
line at the lower Keltner band...
Click image for original size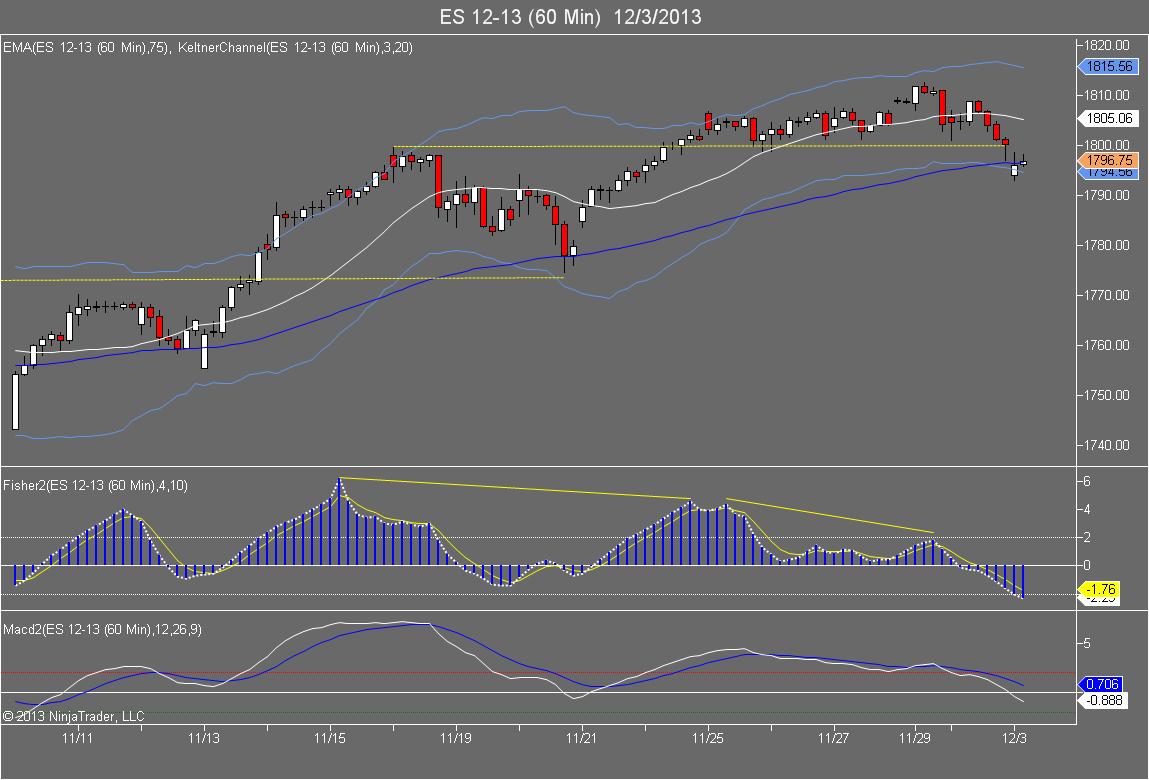 Well the 30 and 60 min charts are still negative (and will likely remain so thru the lunch hour (at least) but the short term 5 and 10 min bands have turned up..im going to be honest, im not sure of the downward projection very short term, so i cant give a good exit yet..but i guess i will wait for a 1793 retest at a minimum or maybe hold for that 1787 projection..thats risky given the seasonals and short term bands but its now a risk free trade so we will see.
yippeee! heres the break at least for now..
Got the break, would now like to retrace to around 9525 to get short
COVERING 1793.50 for a nice 1.5 plus 4.0 handles total on this trade.. but im telling you by travelling 4
ticks
below my 1793.00 number earlier, thats a strong indication 1787-88 will be seen in time...
Nice trade, now I gotta wait for 92 to give
nice trading everyone
5 minute hit it's keltner, that's the exit for me...
Click image for original size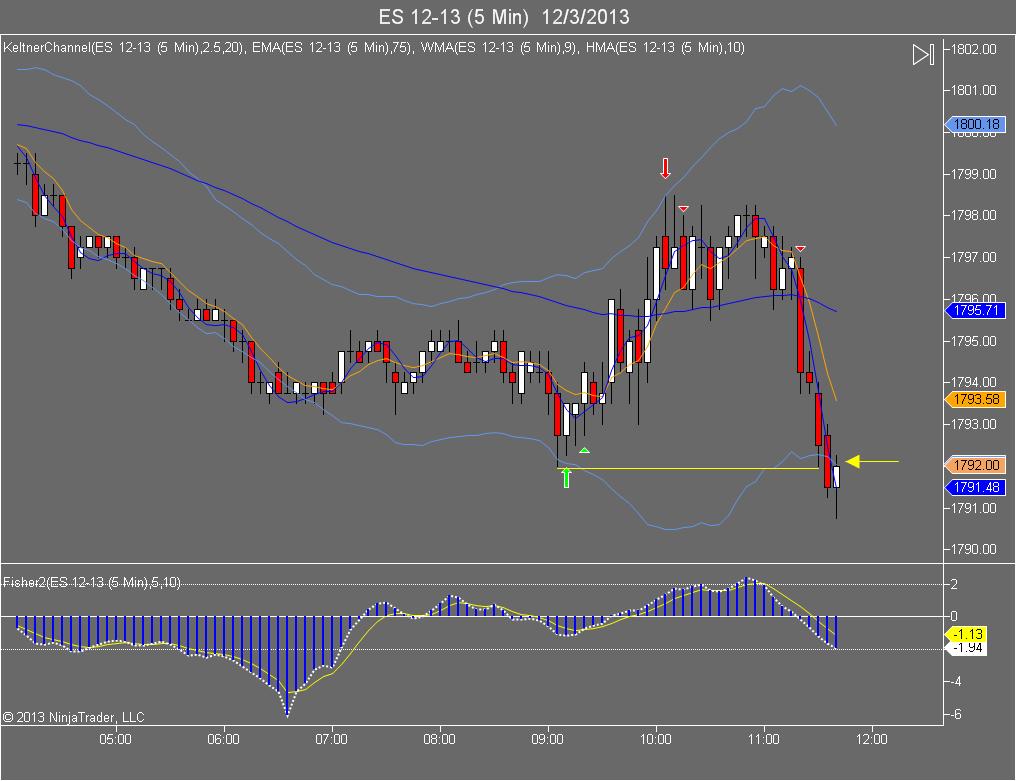 Long from here if support holds and auction turns back up...
i think you will get it Bkay, but you may have to go thru the lunch hour mish mash first... Good luck pal! oops here you go