ideal
i have taught this many times... here it is again

the computers that run the markets are programmed to act on a combination of

indicator pattern over multiple time frames

geometry

trade signal

the indicator pattern is MEANINGLESS without price at a line and

price at a line is MEANINGLESS without a predefined trade signal

the IDEAL INDICATOR SIGNAL is so simple that i have taught an 8 yr how to look for it.
HERE IS THE SETUP
on your 5 min chart have the cci40,cci120,and cci480 below your chart
first the cci40 goes from above100 to below-100 WITHOUT THE CCI120 GOING WITH IT!
then the
cci
40 andcci120 go together
on the next trip up to above 100 on cci40 and cci120 you want the cci480 to JUST KISS THE 100
LINE
!
THE SETUP IS MEANINGLESS!!!! UNLESS PRICE IS
AT
A
LINE
!!!!
and it is all MEANINGLESS! unless a predefined trade signal triggers
this morning it was the computers favorite the 886 algo.
out at target line
Click image for original size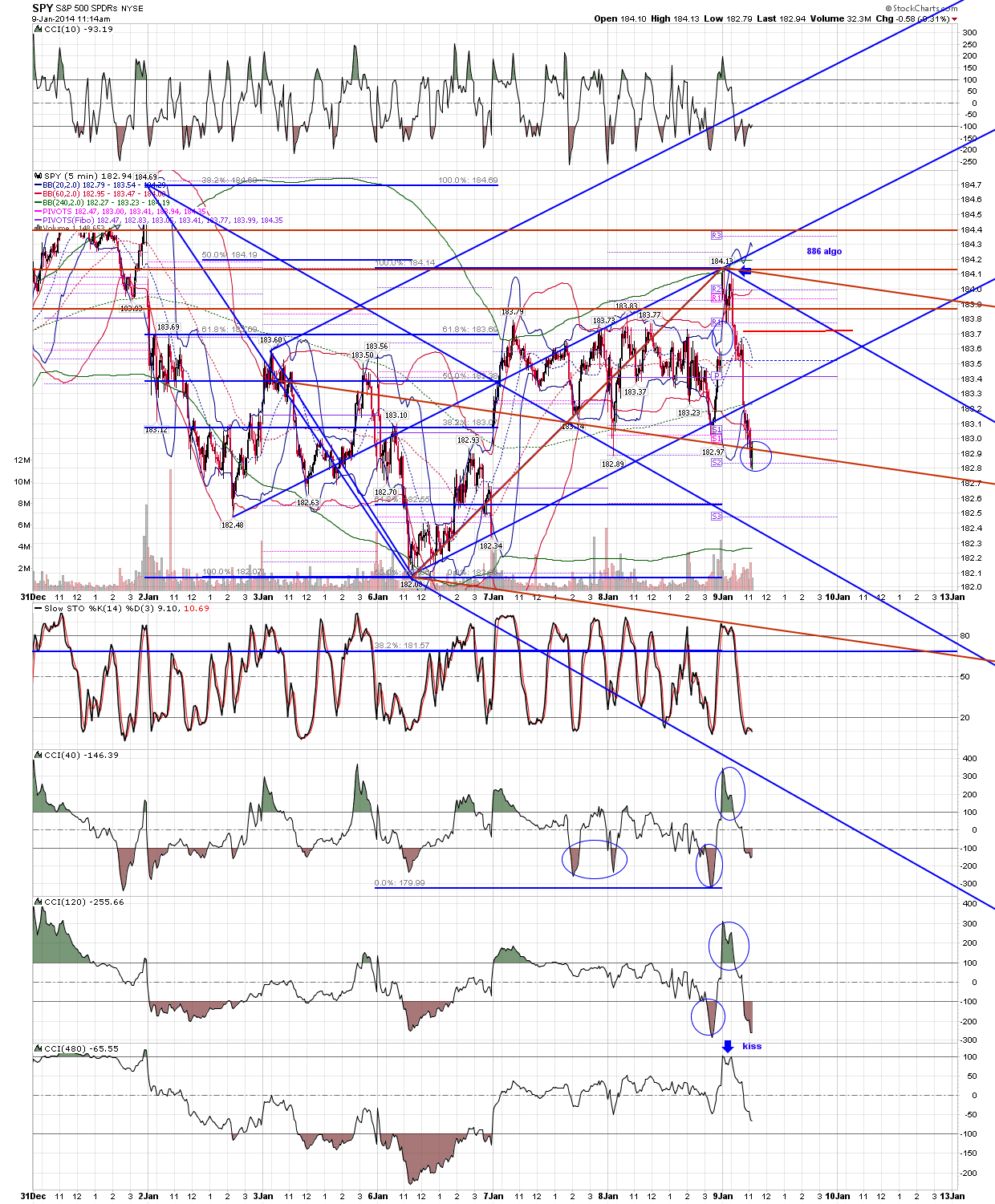 Click image for original size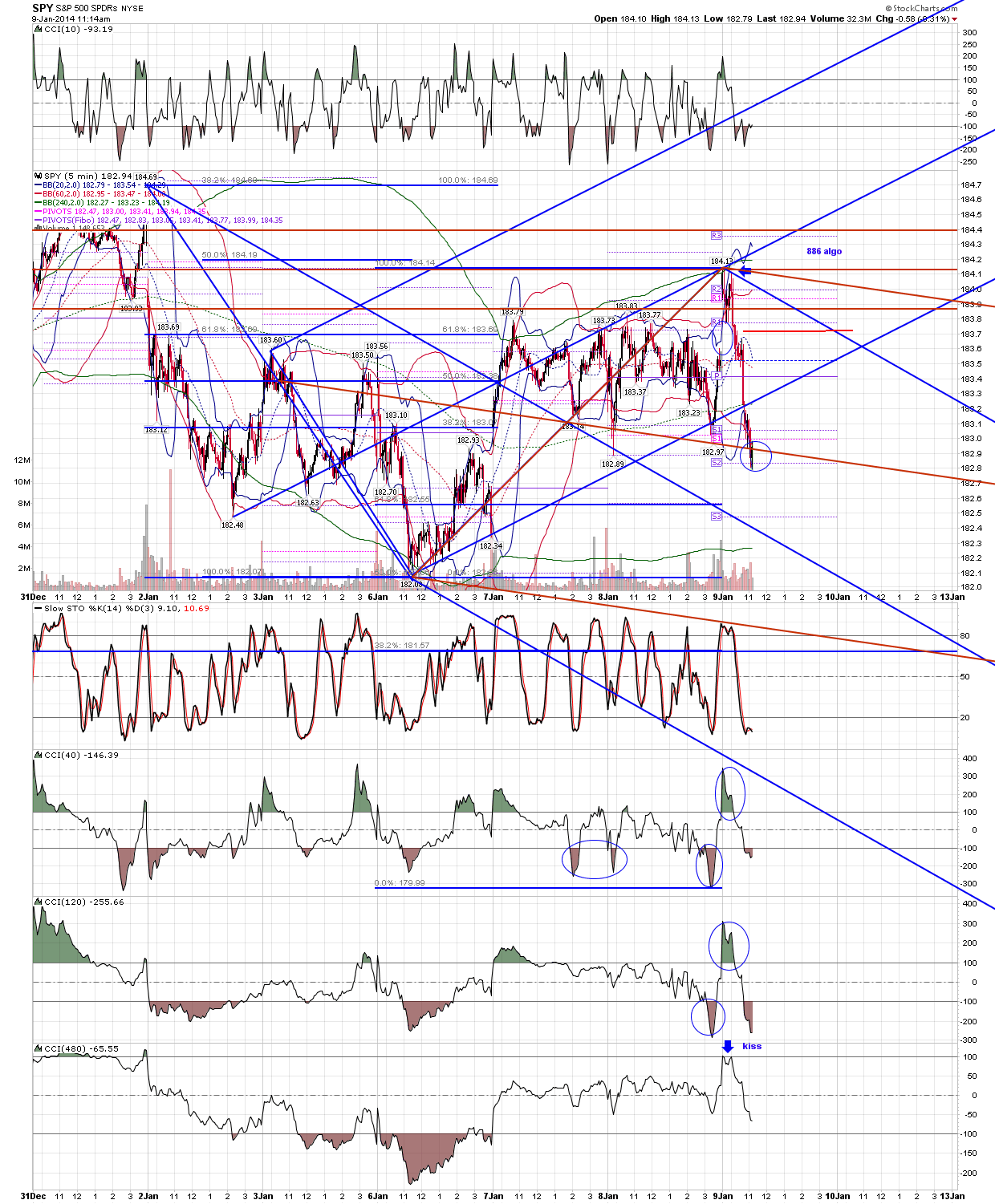 the
TNA
had very different geometry than the
SPY
but note...
IDEAL INDICATOR SETUP+PRICE
AT
LINE
+TRADE SIGNAL
Click image for original size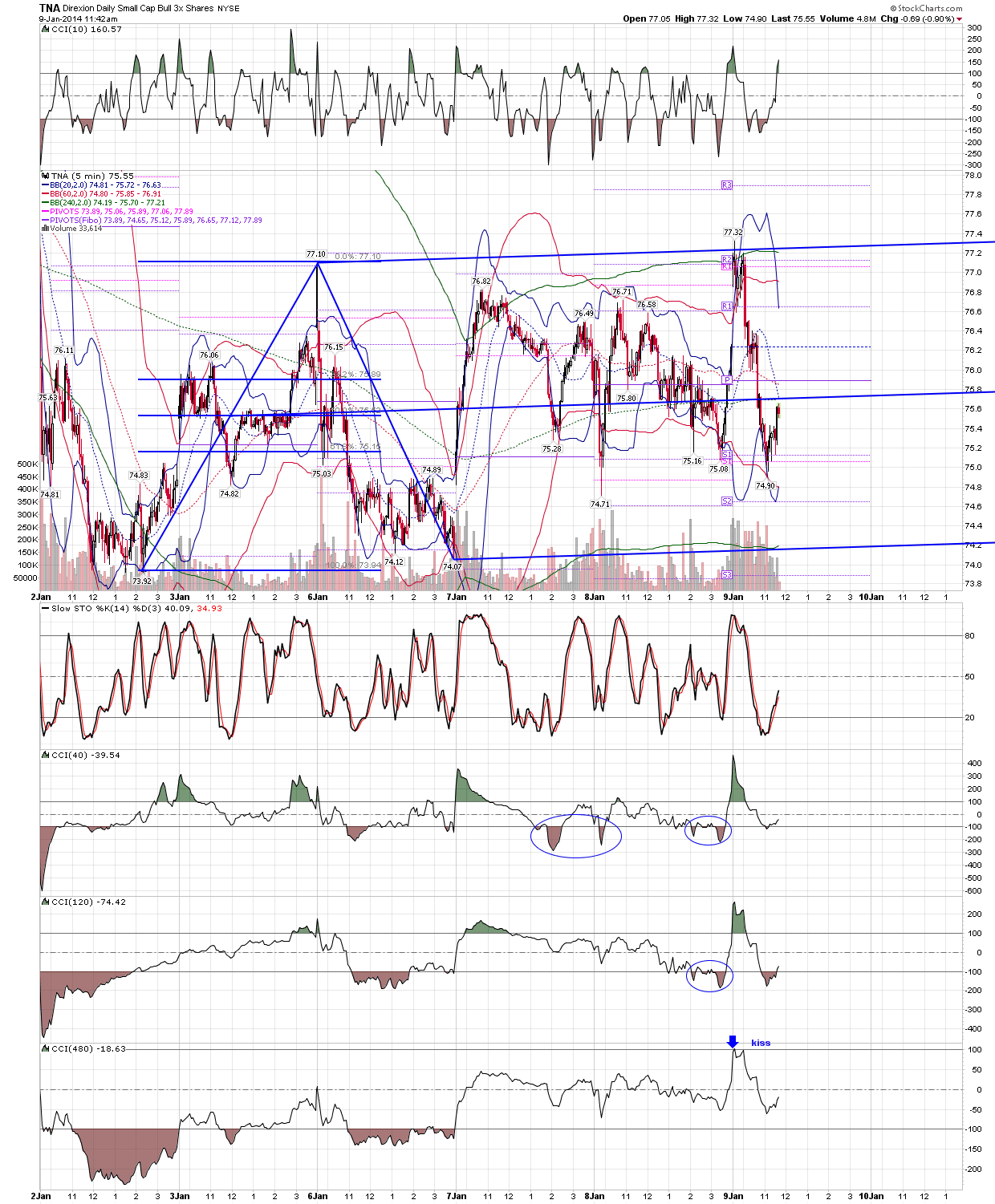 EVERYTHING I USE TO TRACK THE COMPUTERS IS PUBLIC KNOWLEDGE
available to any trader who takes the time to record what happens at thousands of turns
in the markets
again, my work suggests price is trying to make an important choice...

I STILL do not have enough info to say for myself which way it is going..

in the meantime i do what i do.. taking chunks of price based on the tools
what i need from this point is for price to either to break out to new high
or the IDEAL, FOR PRICE TO TRADE INTO LOWER CIRCLE
O/N
12/13
Click image for original size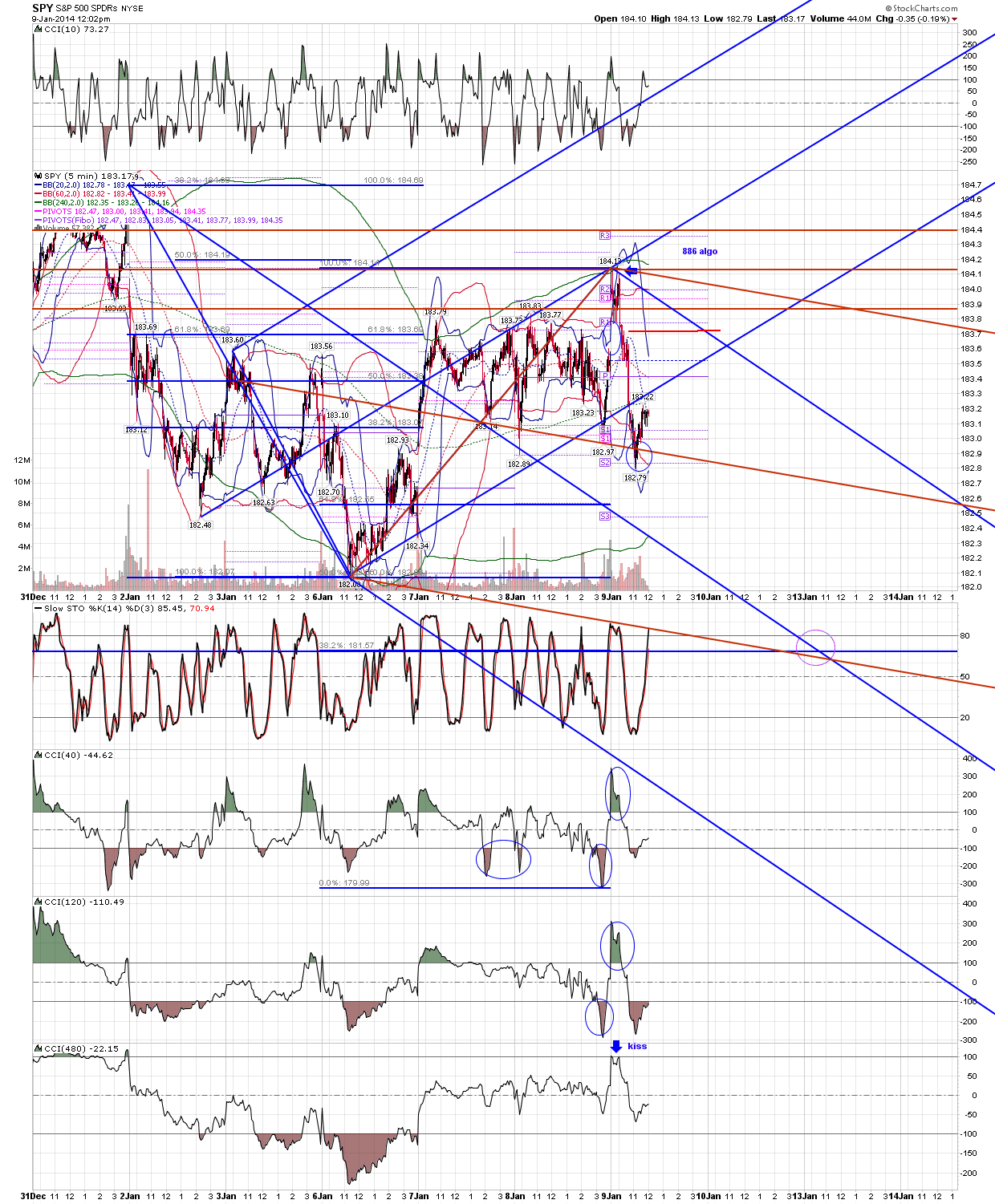 ''as price approaches an important pivot the tools work better and better on smaller and smaller time frames
traders, mesmerized by their success miss the bigger turn'' joed
the computers that run the markets don't churn
out the money
if price doesn't move...
when they are preparing to move price out of a turn but are not quite ready the will relentlessly bounce price off the tools
in a confined range...
the past days in the
SPY
is a good example
Click image for original size