ES Thursday 1-30-14
static chart and video...made a mistake saying that 81 is near yesterdays low.....meant to say "yesterdays Highs".....problem with these videos is that market changes sometimes before I can post video...as I type we are hitting into our 81 - 82 line and higher....as usual it will all depend on where and what happens on the open and what zone we are opening near..
so if we opened and rallied above
O/N
high and we hit 84 - 85 area I would look for sells back to 82 zone etc.....watch entire 89 - 91 area if they can push that far in
RTH
....hopefully these will confirm your lines.....
single prints
currently exist in the
On session
at 79...
va high
of yesterday...more aggressive traders will be taking short trades above 82 up near 84 - 85 zone ...to go back to 82 and the 79 retest...might be a good plan if you get a good signal in
O/N session
..I will be trying that now !
Click image for original size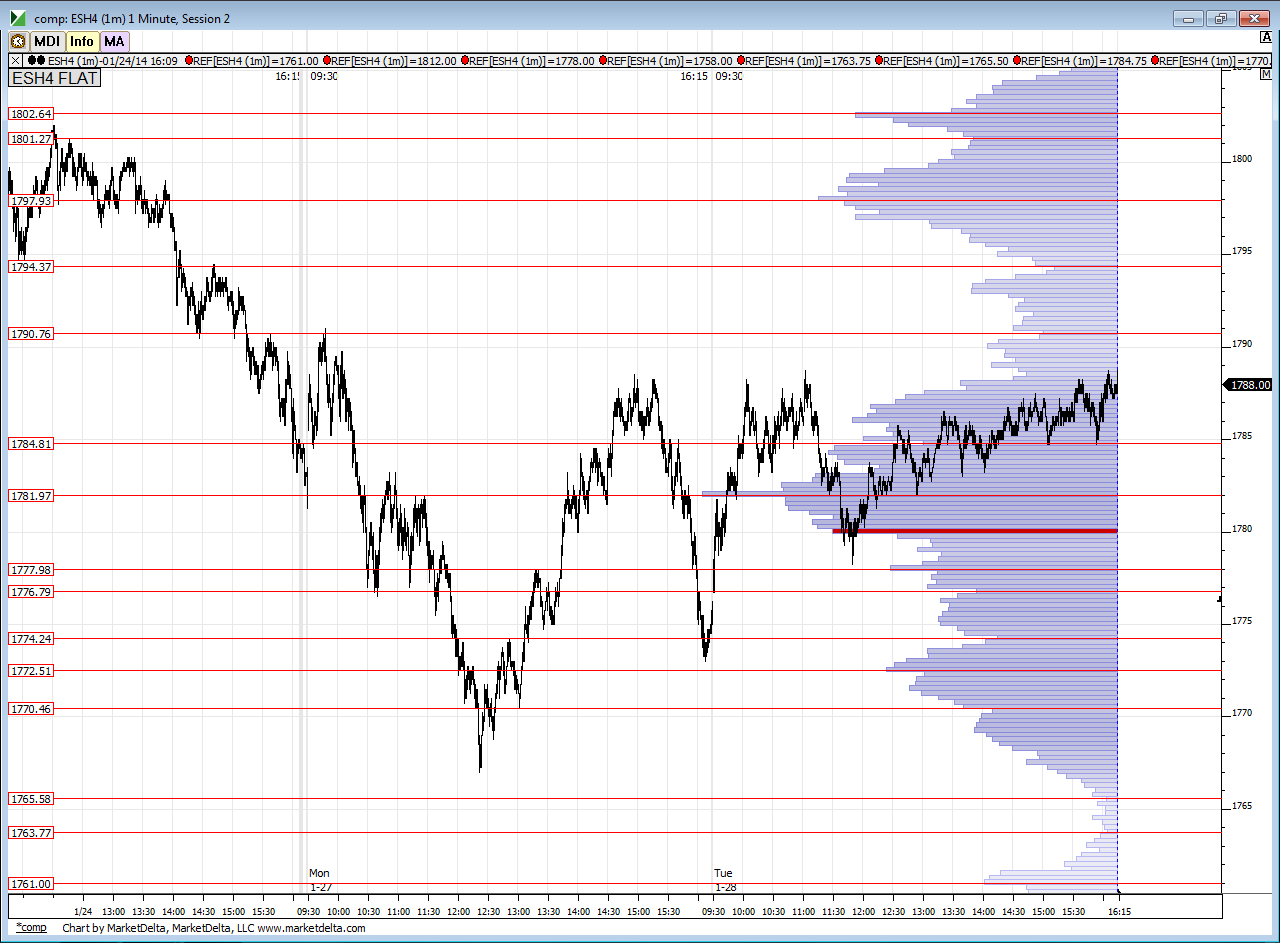 jing cut me off...that's I sign that I am babbling too much already.....those are the zones....taking shorts into 84 now....will use 82 as a target but keeping it small in
On session
.
any shorts in general will be trying to use 82, 79.50 and 77 as targets....hopefully we get a good chance in day session to trade at these highs too...if the shorts come above 89 in the day session then we will need to watch that 84 -85 and it would be best to try and take something off on a retest back down to 86 ahead of that zone...if we opened right now we would have two sets of
single prints
in the
O/N session
...........that's a no-no !!
cool- Kool...I loved the way they did the peak a-boo above the
O/N
high...that was awesome..right back to our 81 - 82 zone
now if we could only overtake yesterdays highs they we should get that
VA high
of 79.50...........this 81 - 82 has been strange...along with it being last weeks lows
yeah.. i gotta leave in a few so im covering here(1781.75 ).. Nice work pal.. im having an awesome day.. Gotta admit ,this high volatility is heaven for daytrading!
great job Kool...and please keep posting your other thread stuff too...people just don't vote that much but I think many are reading your updates...just my two cents...enjoy the day
anyone who is short need to watch that 82 closely...hope it keeps droping for ya...here is a quick pic of the composite and today unfolding....keeping it under that 82 bulk of volume should be good for further downside if they can get under that 76.75 - 78 zone
Click image for original size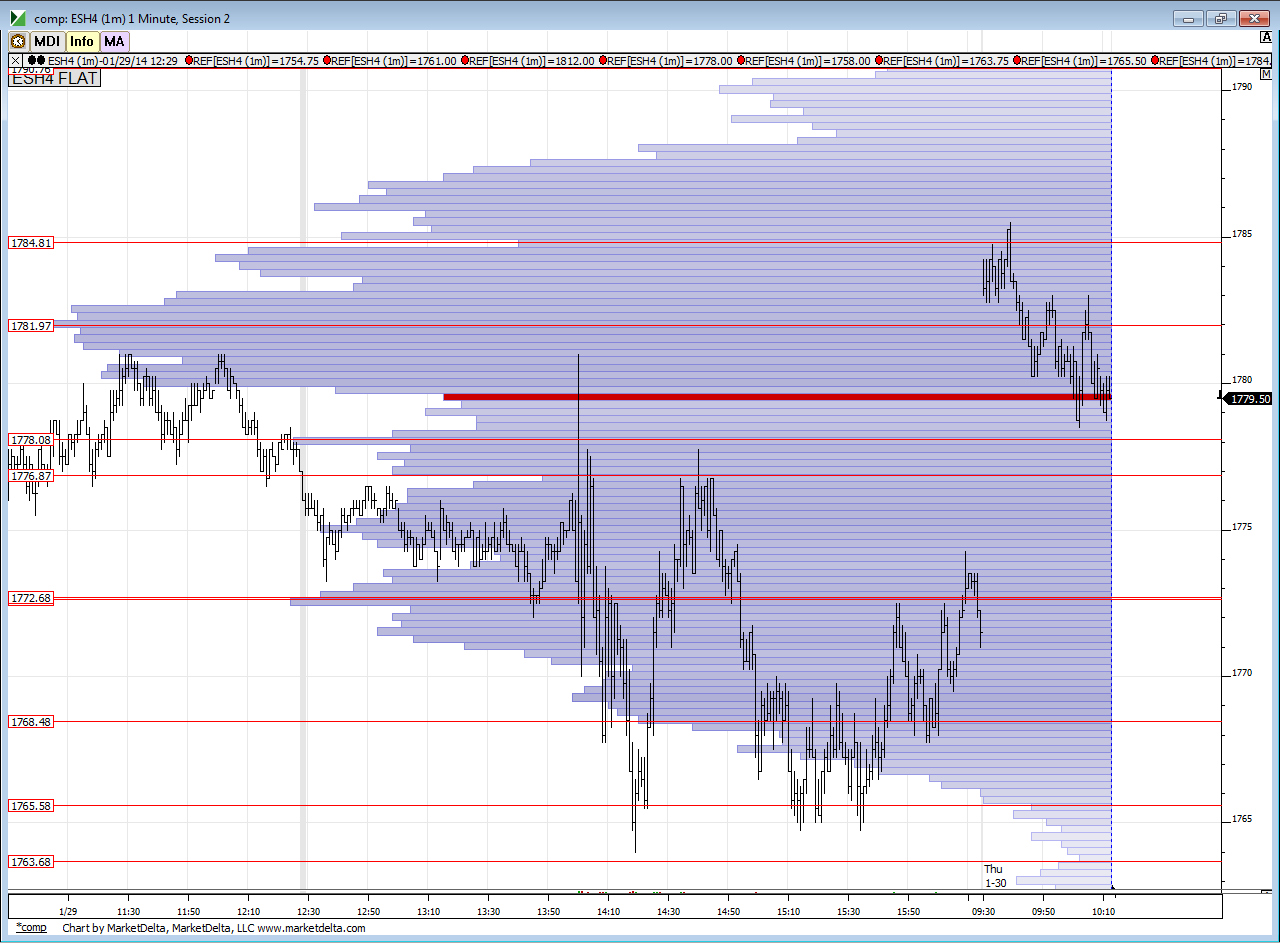 I saw prices quickly bounced off 1778.00 yest Vol
VA high
and spike of Fed announcement in the "j"
TPO
...now heading higher for now