ES Thursday 1-30-14
static chart and video...made a mistake saying that 81 is near yesterdays low.....meant to say "yesterdays Highs".....problem with these videos is that market changes sometimes before I can post video...as I type we are hitting into our 81 - 82 line and higher....as usual it will all depend on where and what happens on the open and what zone we are opening near..
so if we opened and rallied above
O/N
high and we hit 84 - 85 area I would look for sells back to 82 zone etc.....watch entire 89 - 91 area if they can push that far in
RTH
....hopefully these will confirm your lines.....
single prints
currently exist in the
On session
at 79...
va high
of yesterday...more aggressive traders will be taking short trades above 82 up near 84 - 85 zone ...to go back to 82 and the 79 retest...might be a good plan if you get a good signal in
O/N session
..I will be trying that now !
Click image for original size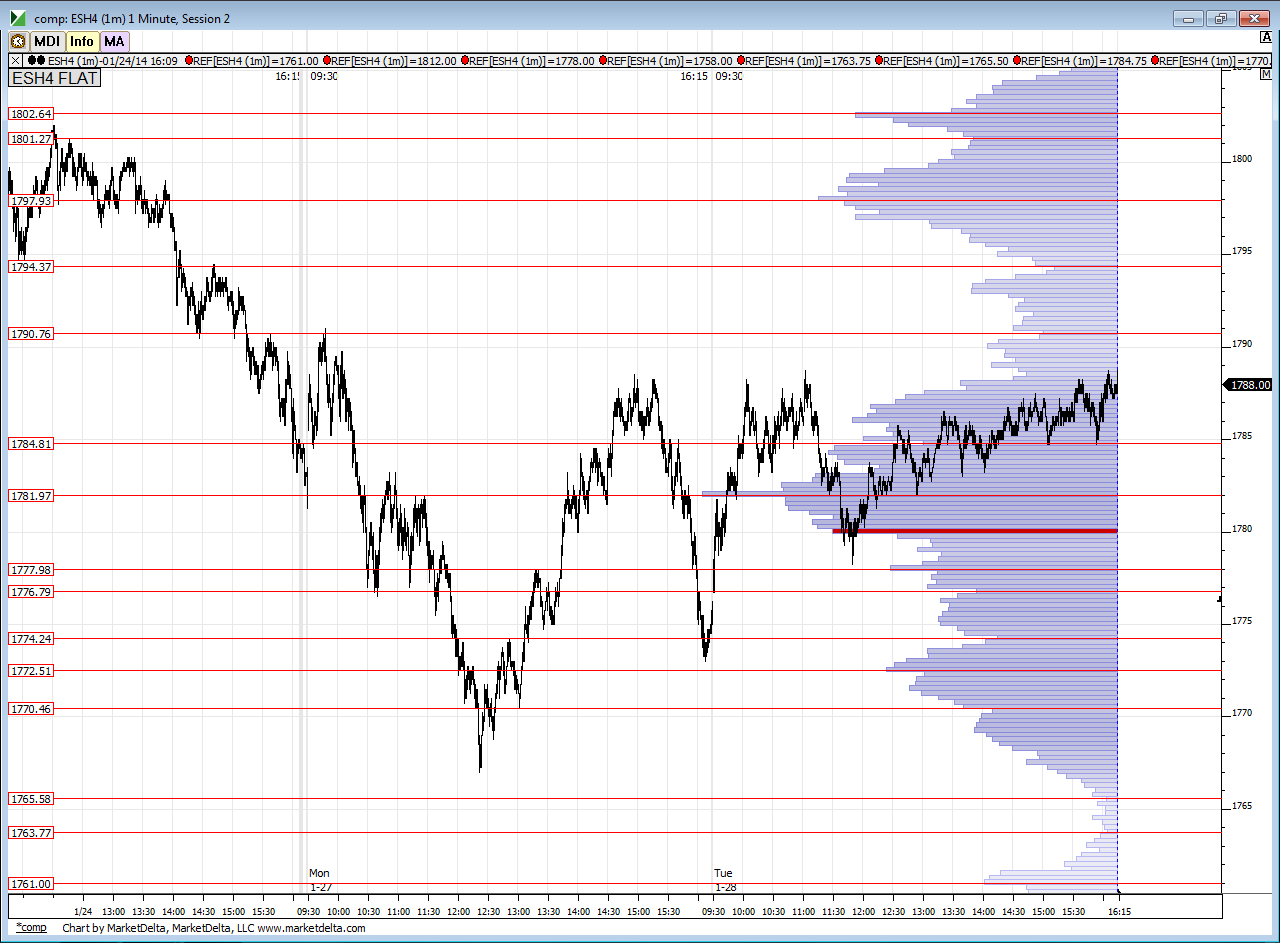 Might expect 83.50 to test
nice call on that 83.50 sharks...I had that as todays developing
VPOC
...is that why u had that number ?
tough call on direction and a great reason not to trade anymore for me.....value is building higher and key lower zone is holding...does this mean we will travel up into our 89 - 91 area or are we gonna just chop back and forth through the 81 - 82... and then roll back down to the 72 - 74 area?....seems like the 89 is more probable.......good luck if u play from here
Thinking they will push to 1794.75 and then to 98.00 or 98.50 that's a stretch today though..