ES Monday 3-3-14
here is video of the zones but If u don't have time then I've typed them out

1863.50
1858-60

1852 - 54

1845 - 47.50

1841- 42

1836 - 37

1832

1825- 27.50



Took a long just below 44.00 hoping to break thru that resistance area and it did, out with 2 points. thought we would get some follow thru - looks like it wants to retest the breakout area.
Looked like a nice reversion to the mean trade off the lows recently. Watched buying vs selling
delta
favored buy side around those lows as well. Selling peak in
Delta
.
Click image for original size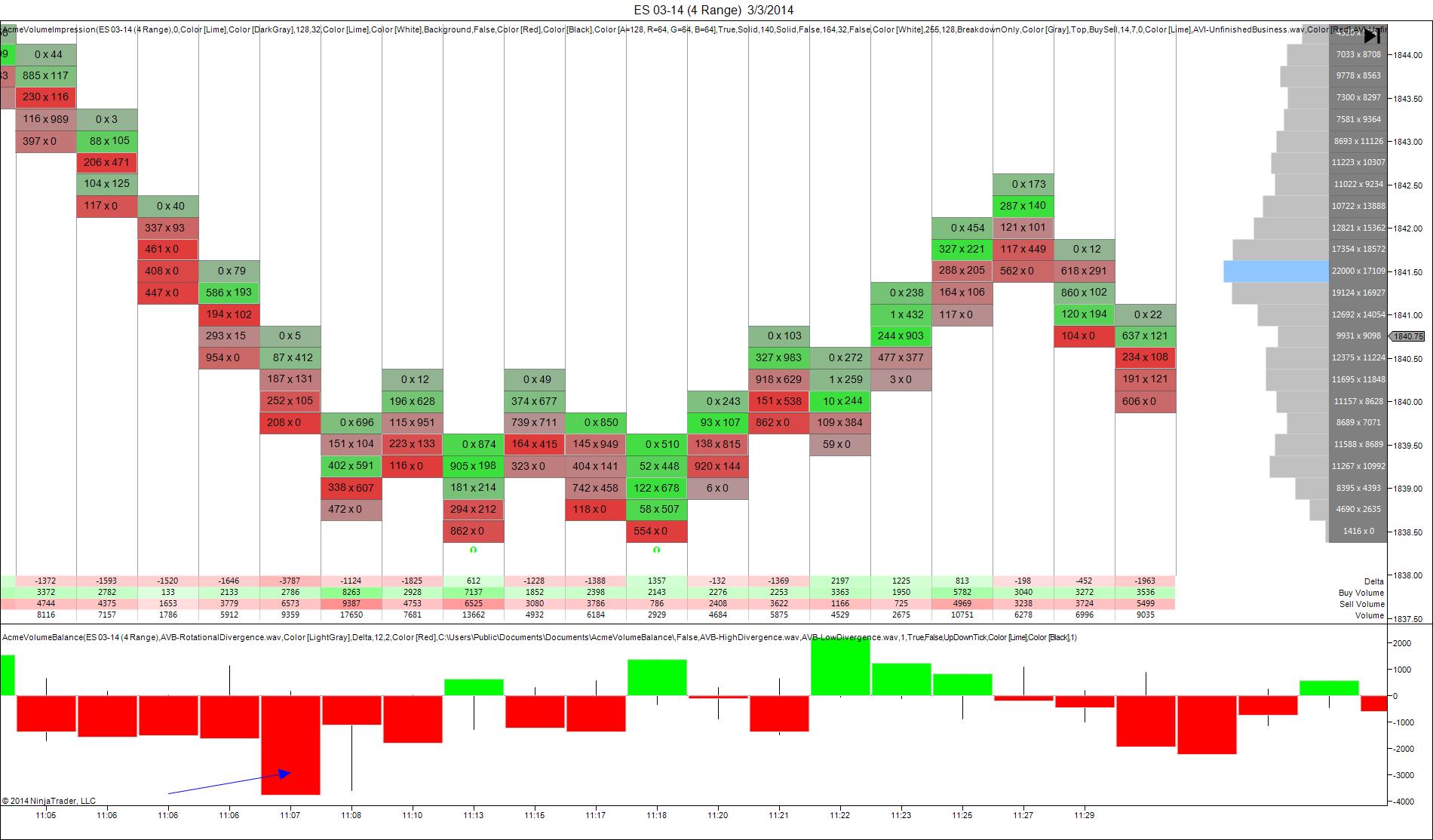 They could trap a few shorts down here, also thinking 34.50 to 34.25 next stop
I'd like to see 32.25 print and will look for signs of POSSIBLE buyers down here...what ever happens we donot want to see 30.50 print...that would be bad for longs in general....take it small...way past 11 !!
Your sign came and went pretty quick I saw Bruce, other time frame players decided to run it up
got in at 33.25 and out at 39.....wow...what a wopper...!! done and going away from here
39 was current developing Volume
VA low
and ahead of our evil 41 - 42 area...biggest 3 contract lunchtime trade for me in 6 months ..LOL
NICE Bruce I may have to start using market orders, a limit order wouldn't have caught that I don't think..
thanks Sharks...this new increase in size has me watching more of the flips in
delta
but since this was luchtime I was keeping this small...but still just using market orders as I don't care if I miss out on a tic or two ...I need to know I am in the market....just one less thing to think about during a trade campaign