ES Thursday 3-6-14
still much of the same...making a band at 1878 - 80.50 for resistance and then 84 area above...magnet price is 71.50 if we open above and can't find buyers ..otherwise will be watching 66.50 -68.50 as key lower zone and also 64.50 and 61.75....if we are going to get
gap
close from last week then we need to see price get back under and hold under that 66.50...last weeks highs...not much else to say ...
here is a picture of key bell curve I am watching
Click image for original size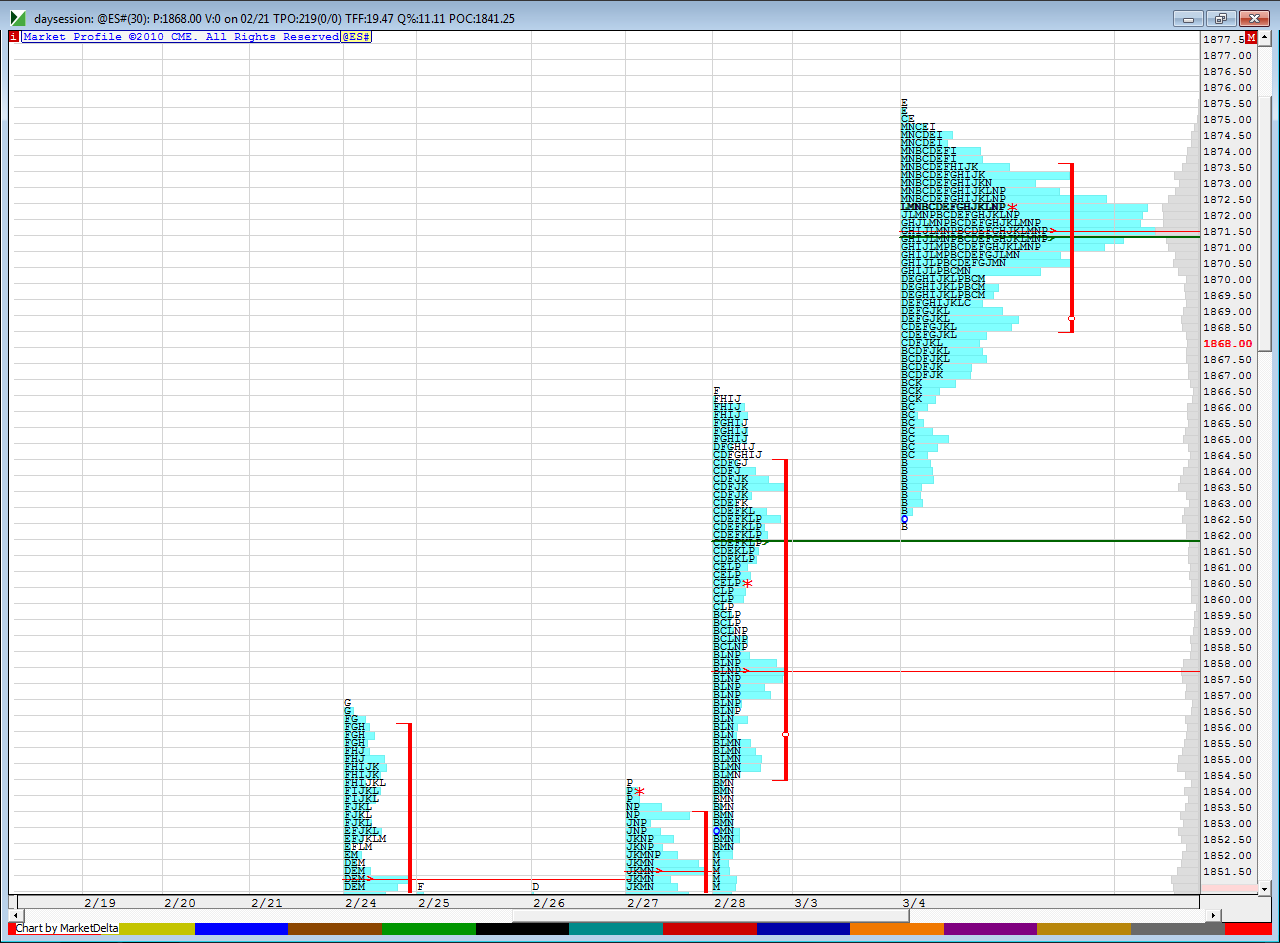 stopped at 78 on runners.....
Nice trade overall Bruce, thanks for sharing the info
Well done Bruce! I like what you did with your zone. Was your zone the one + 2.5 in case they ran ot the stops?
I think I'm getting an autocorrect. Tryin to type O N H.
as long as we don'tget a 30 minute close outside the 60 minute high we will come back to test 77.50...so trading for that ..
i was watching the developing
VPOC
and since we flipped to the lows I thought buyers might step in........4 Ackwired...but chances are it flipped because the
O/N
high was nearby...so both are correct answers