ES Wednesday 10-8-14
how I see the numbers.....I didn't include 30 as a key number because I feel it is a better magnet.......but that should be traded back to in the day session....so that target will be my primary focus in the day session and if I take and longs under neath there in the
O/N session
now that it is after 9 a.m...so this 26 - 27.50 would be my first area to try longs at in
On session
...
i forgot to mention that yesterdays low stopped right at the volume
VA low
of last week.....so that low is real critical if bulls are gonna win this one.....the three week projection had 38 points at a minimum....which already hit and 48 points to achieve the full average......so the projections are fun to watch......that would bring the cash down to 1929 and futures down into the 21 - 23 area.......interesting where last weeks buying singles are
well...we were overdue for them to make it easy on us today...I only did the one long and hit the 30 target and then exited last at 32.50......I didn't reverse to short up there as I suck at stop and reverse and to me that 32.50 was a bit sketchy........don't plan on doing anything else unless they start printing under 1923.....
a quick chart of just the
LVN
areas from yesterday...and how we are developing today......these separate the different bell curves I mentioned on the video but you can also see how well
price action
matches up with these
Click image for original size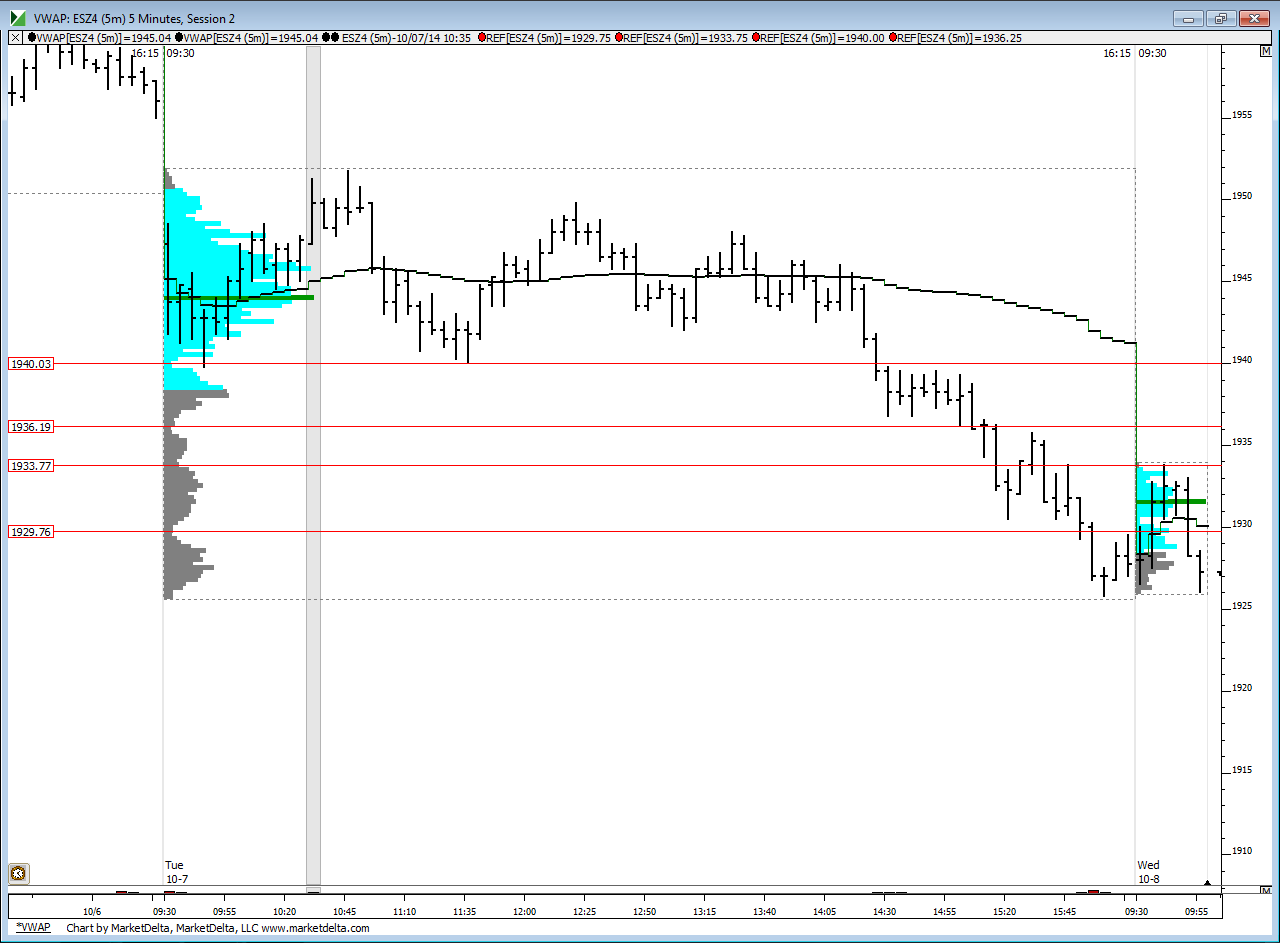 thanks Paul....I plan to try an options trade in front of this with a weekly option.....so at about 1:55 I am going to buy an
at the money
put and a call ...at the same time I will sell one strike above and below those levels....
so here is how it will look using spx cash ...this example will use the spx at a price of 1925
so I buy the
at the money
put and call at a strike of 1925
then I will sell the 1930 call and also sell the 1920 put to offset the high premium they will pump into the options ahead of time.........then hope for a big move after minutes and close out the winning side.....then keep the losing side open just in case the market reverses......either way it will be interesting...
Originally posted by PAUL9

FOMC minutes today at 2:00pm ET

good odds from 18 - 20 area they will pop back up to the the 23.50 to clean that up....nuff said now till after minutes print
Already hit my target sorry for late post...
Originally posted by BruceM

still a nice LVn at 30.25 from today's developing volume if anyone is buying under YD lows...

to the
tick
on this most recent leg up. bravo
I was looking at what came in on the lower volume histogram........look at that huge spike in volume as report minutes were released