ES Monday 12-22-14
here are how my lines look coming into monday........I have greenies at 69.25 and 63 ..then down below at 54.75 .....I think the 63 will be the magnet and probably will get hit in the
On session
on Sunday night
Click image for original size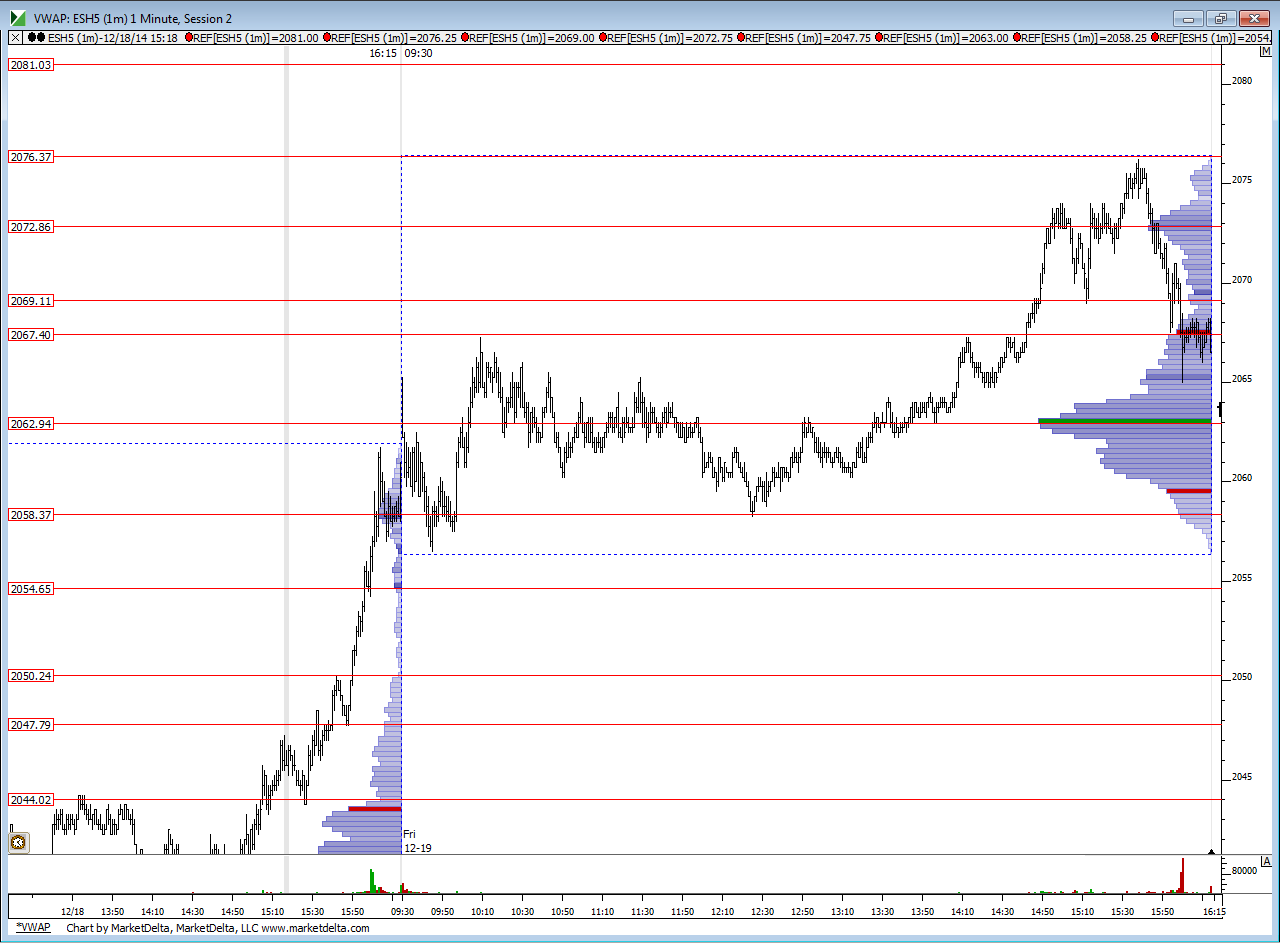 i would agree but this slow motion volume is always a concern...somebody with big dollars can muscle the market around more easily than on other days....I'm initiating no more trades....just holding one runner from earlier to try to get to 63.50 but probably will get stopped out....if I had more runners working I'd be trying for the pivot/closing price........so us pigs will probably get slaughtered on this last one
went flat at 70.75.....scalpers market and i have no idea which way they really want to take it...still holding above value from friday...outside my time frame too...good luck
dalton would think of current low as a poor low...so lots of conflicts on the charts..if price can come back under 69.50 then maybe shorts can take over but no doubt this is dangerous trade to try and hold
here is poor low in C and E period up against
VA high
from friday ...
Click image for original size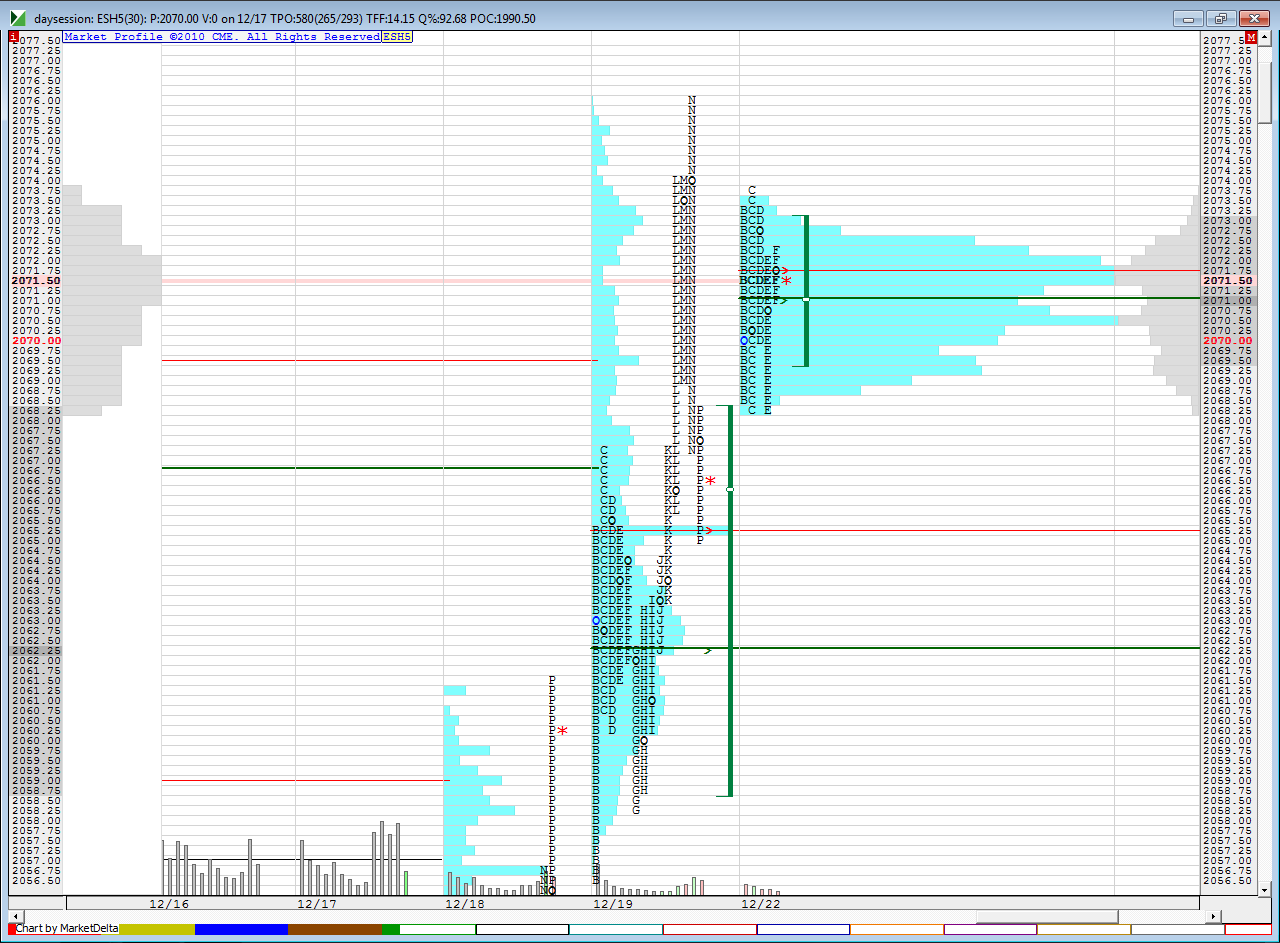 Thats interesting. I see a sligthly different picture with my D period being a
tick
lower....
Click image for original size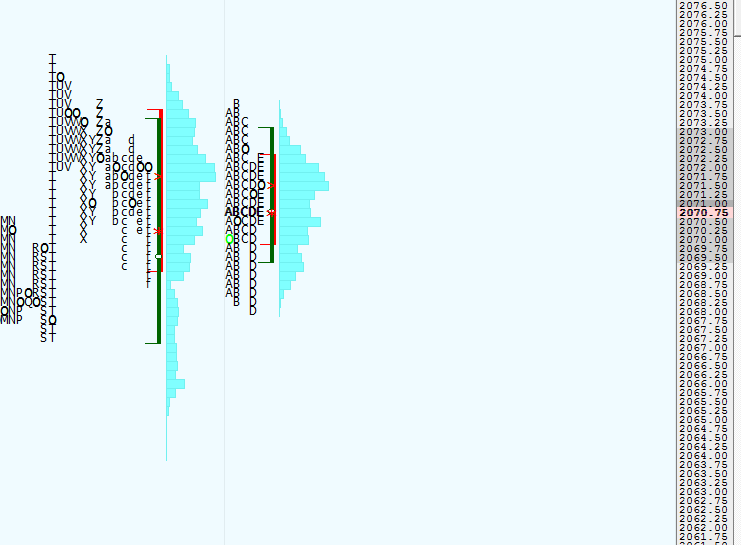 i compared my
IB
data chart with my
Market delta
chart and you are correct
NK
...for some reason the MD chart didn't pick up that
tick
...still not a great excess low
hmm...I did a refresh of my data and it shows it as yours...guess my MD is a bit slow today....LOL!!!
a quick look at how the lines are working from Friday against today...the battle wages on...Not sure if this will be my last day until the new year......
Pitbull
traders should be real careful between xmas and New years.....the person who taught me the
Pitbull
framework always said that you can give a lot of your trading presents back if you trade during that time and use the
pitbull
......
just in case, I hope all enjoy the holiday season and find some good positive meaning from it.......
Click image for original size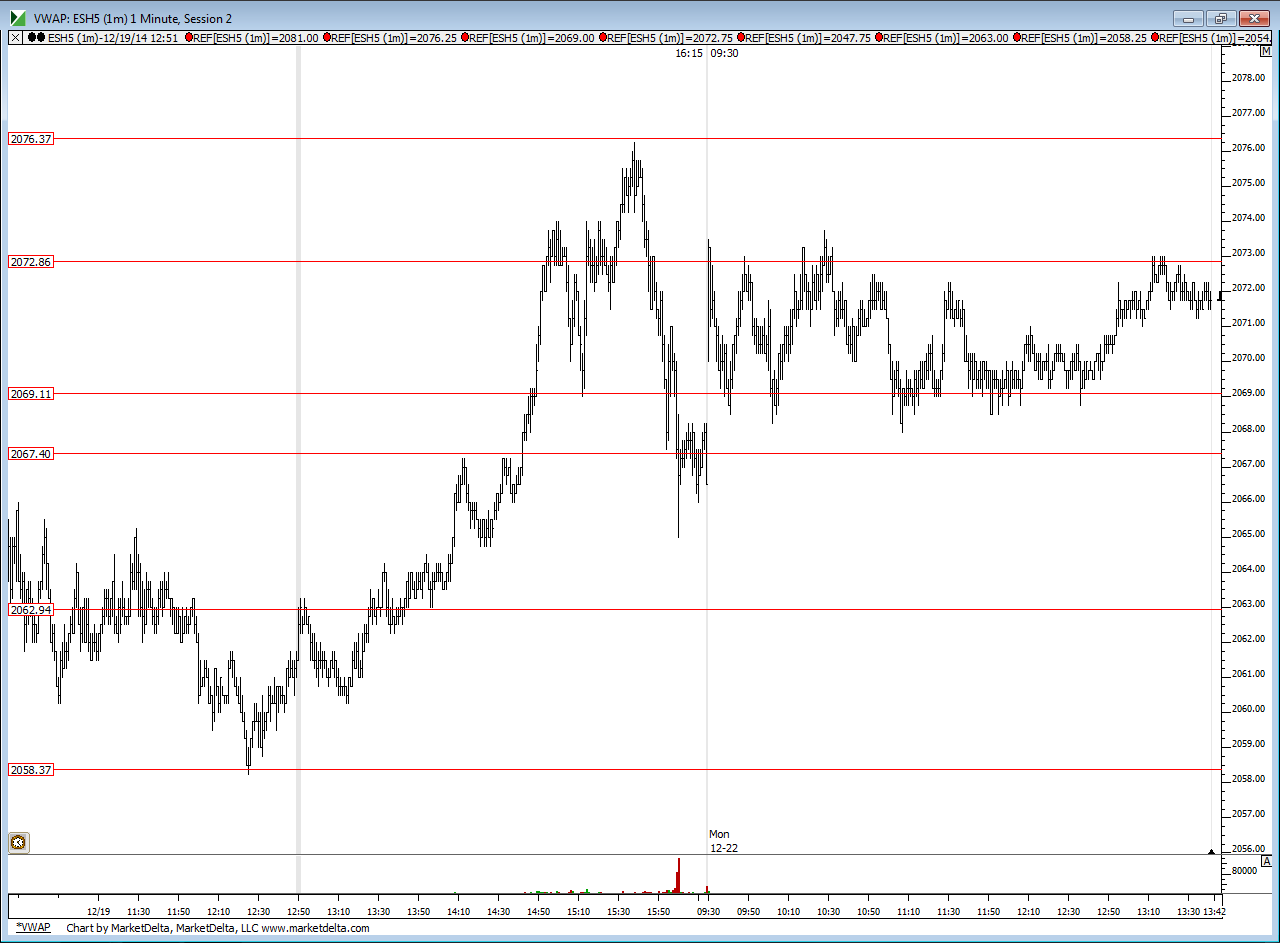 quite a sluggish day today. if i dont see you around, enjoy your holidays Bruce.