ES Wednesday 2-25-15
Did you detect some volume coming in Bruce?
i see volume coming in to defend the 8.75 level. after defending it, they went away
I'm still @ 08.00 waiting for news I guess.
maybe new home sales will do something...
out at 11.5. that was excrutiating
11.25 was it for me.....holding nothing and can't see doing much else here today...perhaps if volume gets to real threshold I need to see otherwise we may just chop and I want no part of it
yes I did big mike but it really wasn't at my ideal level of volume...but we did hit down into one one my lines...but look at the volume that came in at about 9:53.....it was higher but not really where I wanted to see it.....
Originally posted by Big Mike

Did you detect some volume coming in Bruce?

Click image for original size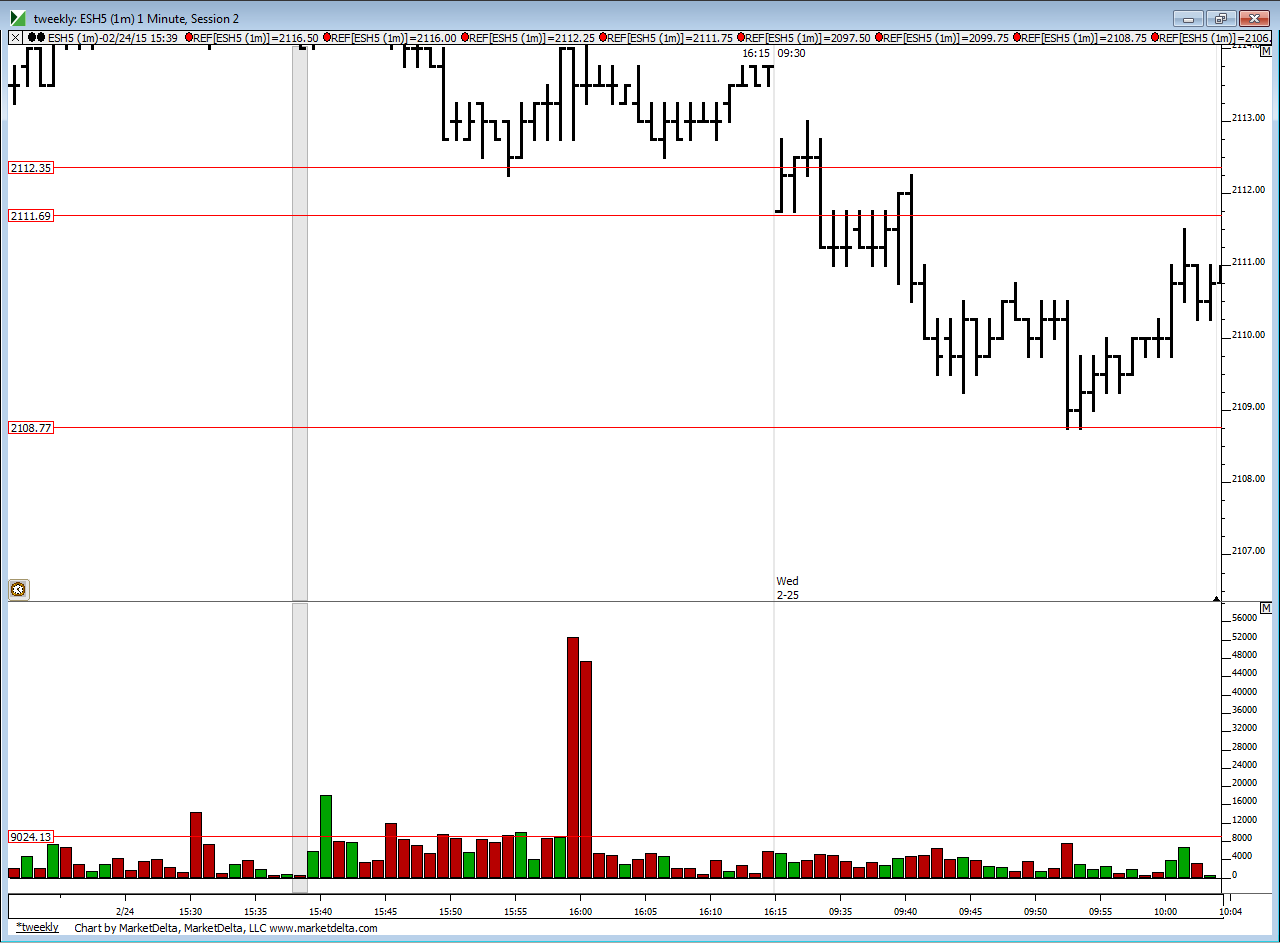 The reason I got out at 11.5 was because it was a
HVN
in the 30-min period and with tempo/volume this slow, I did not want to be long above that. It could very well prove me wrong but it just did not feel right. I got in a little too early but a small trade nonetheless.
Click image for original size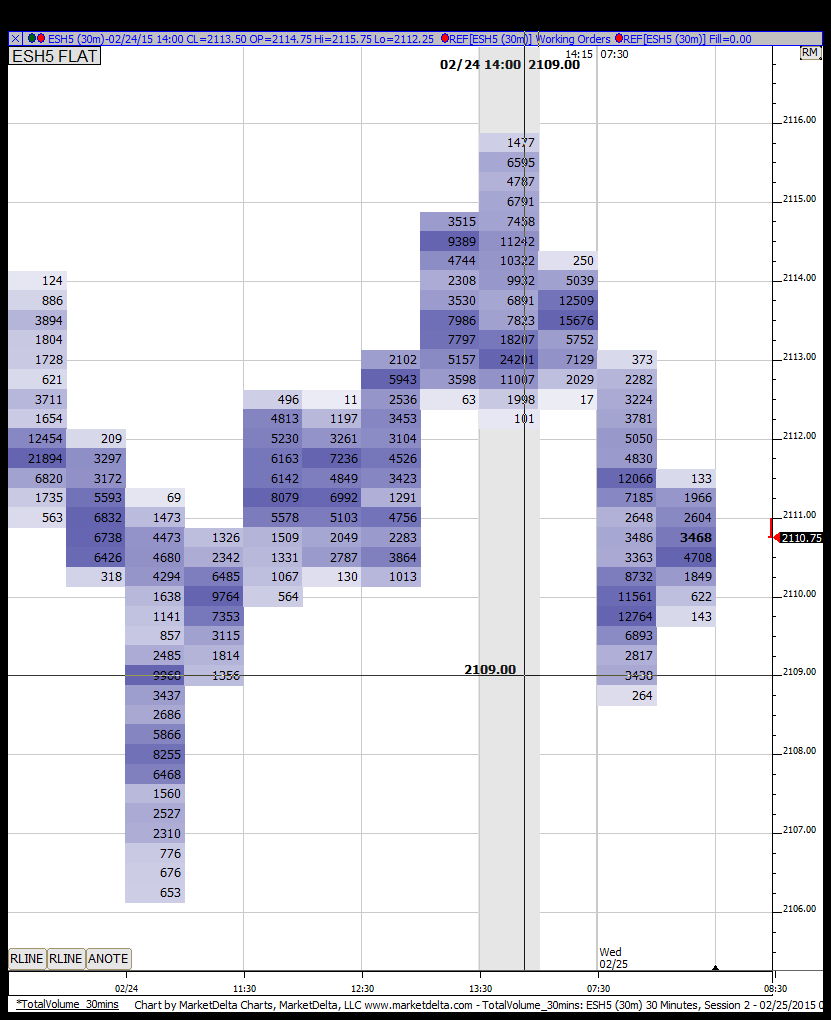 to me this is nothing more than going back to our key area from the chart up top....the magnet zone today.....now getting under that and failing on rallies would be more impressive to me...otherwise it all seems like just noise and could just keep coming back to the 2111- 2112.50....too late for me but hope it drops if that's what ya need it to do