ES Friday 8-7-15
Good morning to all. Thursday was a large down day with us finally breaking below the 2074.75 level. Will the market continue it's move downwards or is it going to bounce back into the balance area? As of now the markets look rather weak. The next important level on the downside is the previous swing low of 2056.75 as noted on the chart below.
Greenies: 2123.5, 2118.75, 2112.75, 2104.25, 2090, 2086.75 2077 and 2067.25
Click image for original size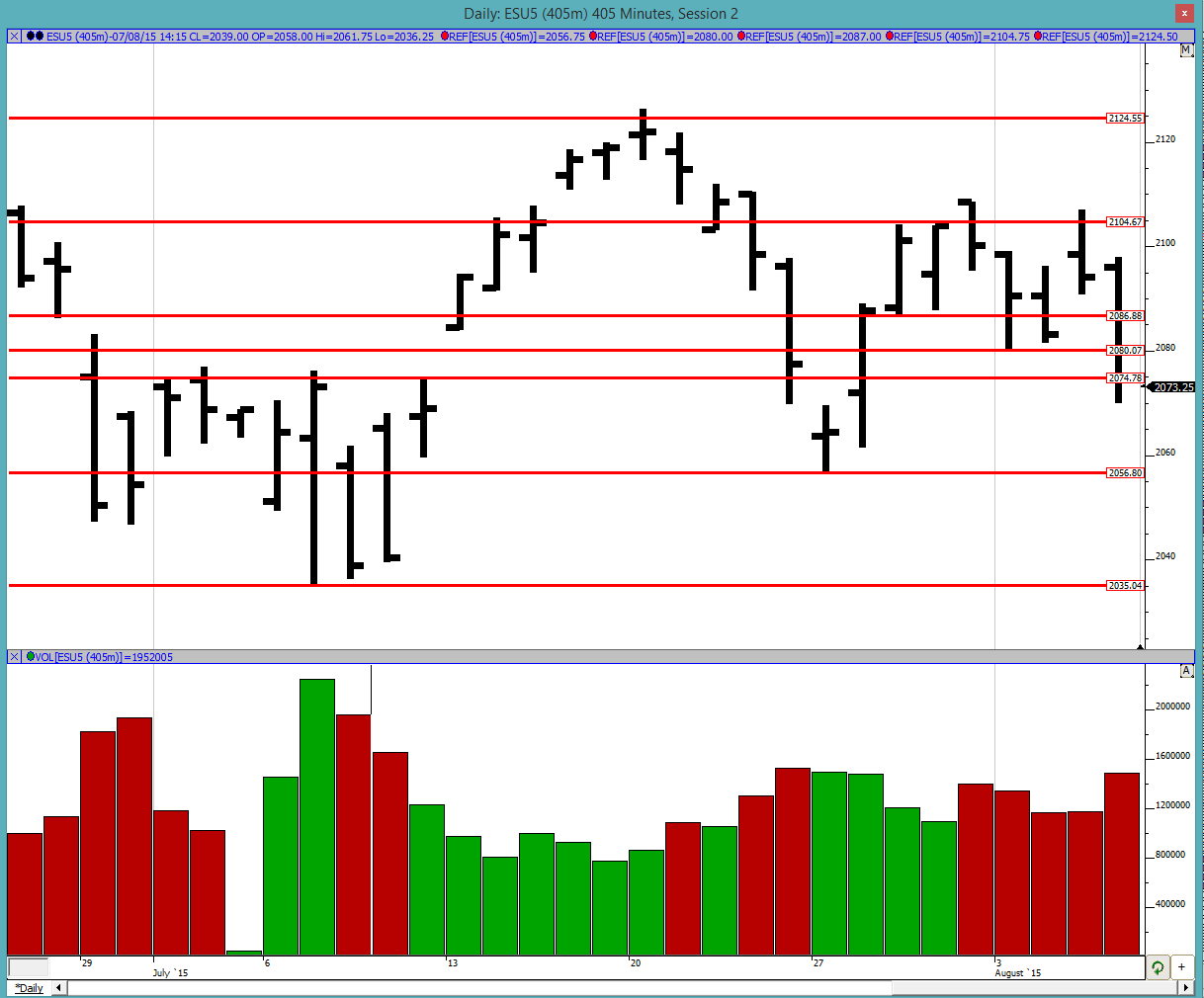 Profile: At first glance, Thursday's profile looks like a liquidation break with all the longs getting caught. The
price action
today should help guide us on whether the market continues going down or sees a bounce over here. The
VPOC
and
POC
are both very close to the balance area low of 2074.75 so that tells me at least there is someone out there trying to defend this level. Their success is TBD. We also see that Thursday was a double distribution day with
single prints
in the A and D periods. The sellers would first like to see the D period
single prints
defended and then the A period ones. They would not like these to be covered up today else the shorts are going to start squeezing hard and
add
fuel to the fire.
Click image for original size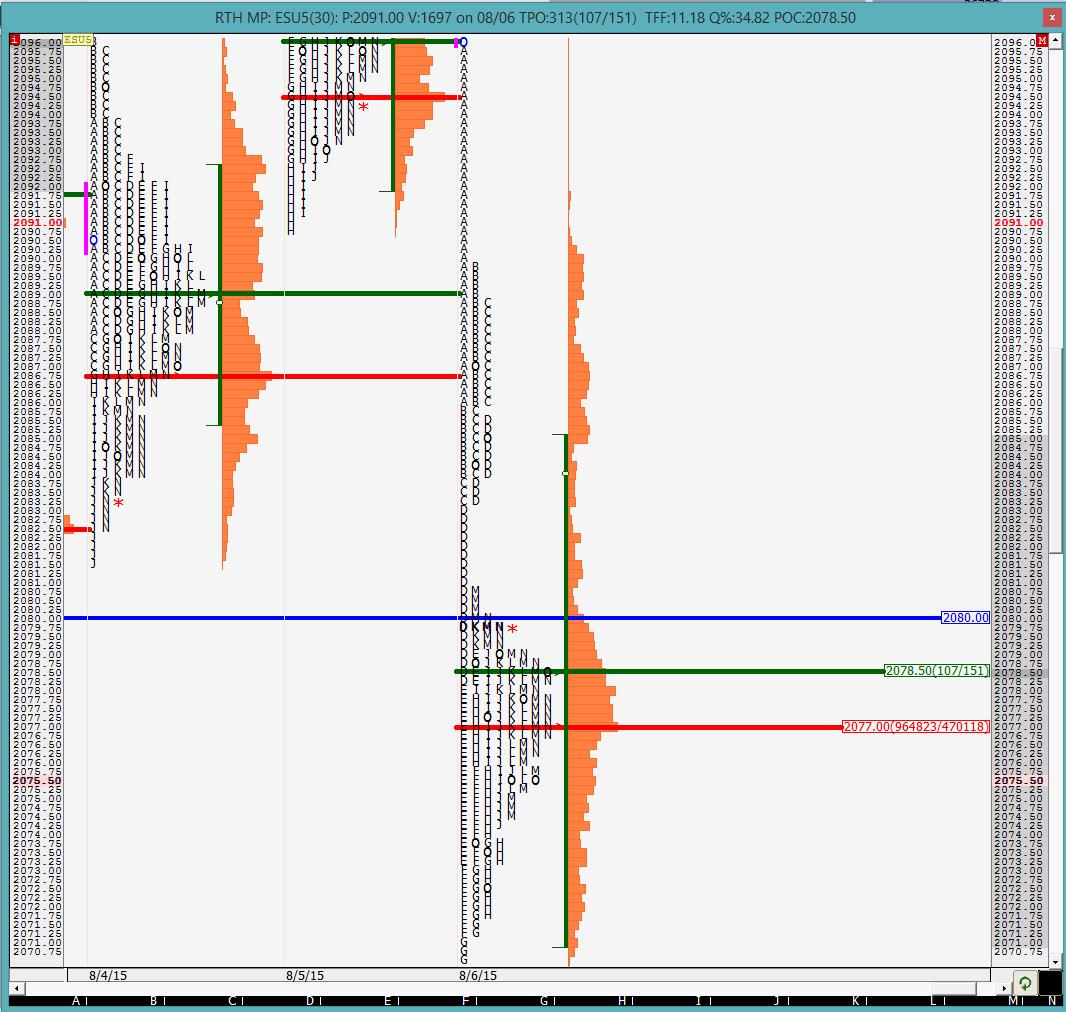 On the
split
profile we can see that the M period high was at 2080.75 and that is where the D period
single prints
start. So the sellers would like this level be defended or we will start seeing the first round of short squeeze pushing the markets towards 2089.75 where the A period
single prints
start.
Obviously Thursday's low is going to be important level to the downside and as long as the references mentioned above are defended, there is a high probability of that low being taken out and the market hurtling downwards. There is not much from a references point of view on the downside so the action could be pretty dramatic.
Click image for original size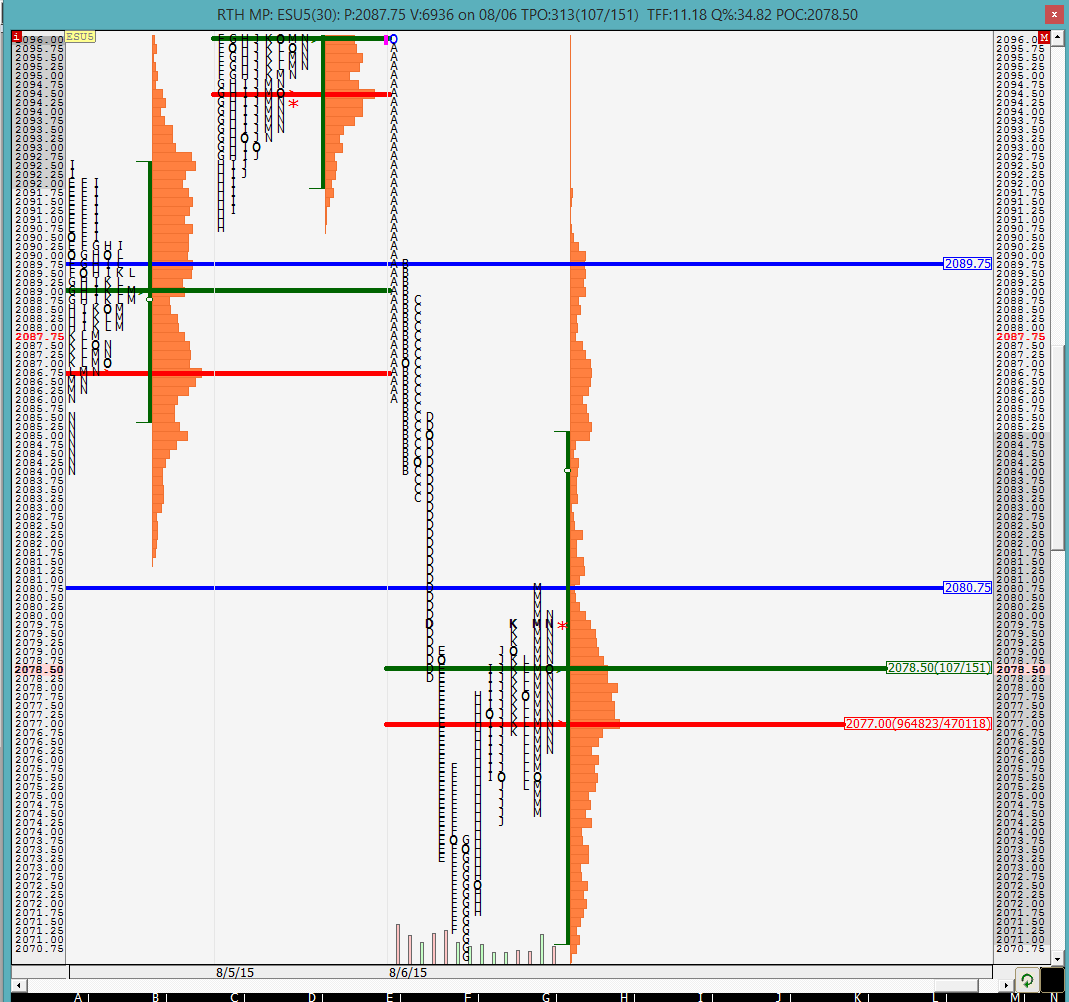 The
O/N
inventory is net short but not by a whole lot. It looks pretty even. With the jobs report coming out early this morning let us see how the market reacts to it on
RTH
open. The
O/N
action was all in YD's range which makes YD's low that much more important.
Good luck to all