ES Monday 5-9-16
Looking for some strength from Friday to spill over early on so opening under 55 would be ideal to try longs at 51 area and also at Low time price of 46 area ( 45 - 47 is a zone for me)...both have confluence with a daily Pivot and a weely pivot...here are two quick charts with the main areas....Overnight high goes well with Daily R1 marked on the chart
the Weekly SITYS numbers are 2070 and /or 2033
today's daily SITYS numbers are 2060 and 2043
First the daily
MP
chart
Click image for original size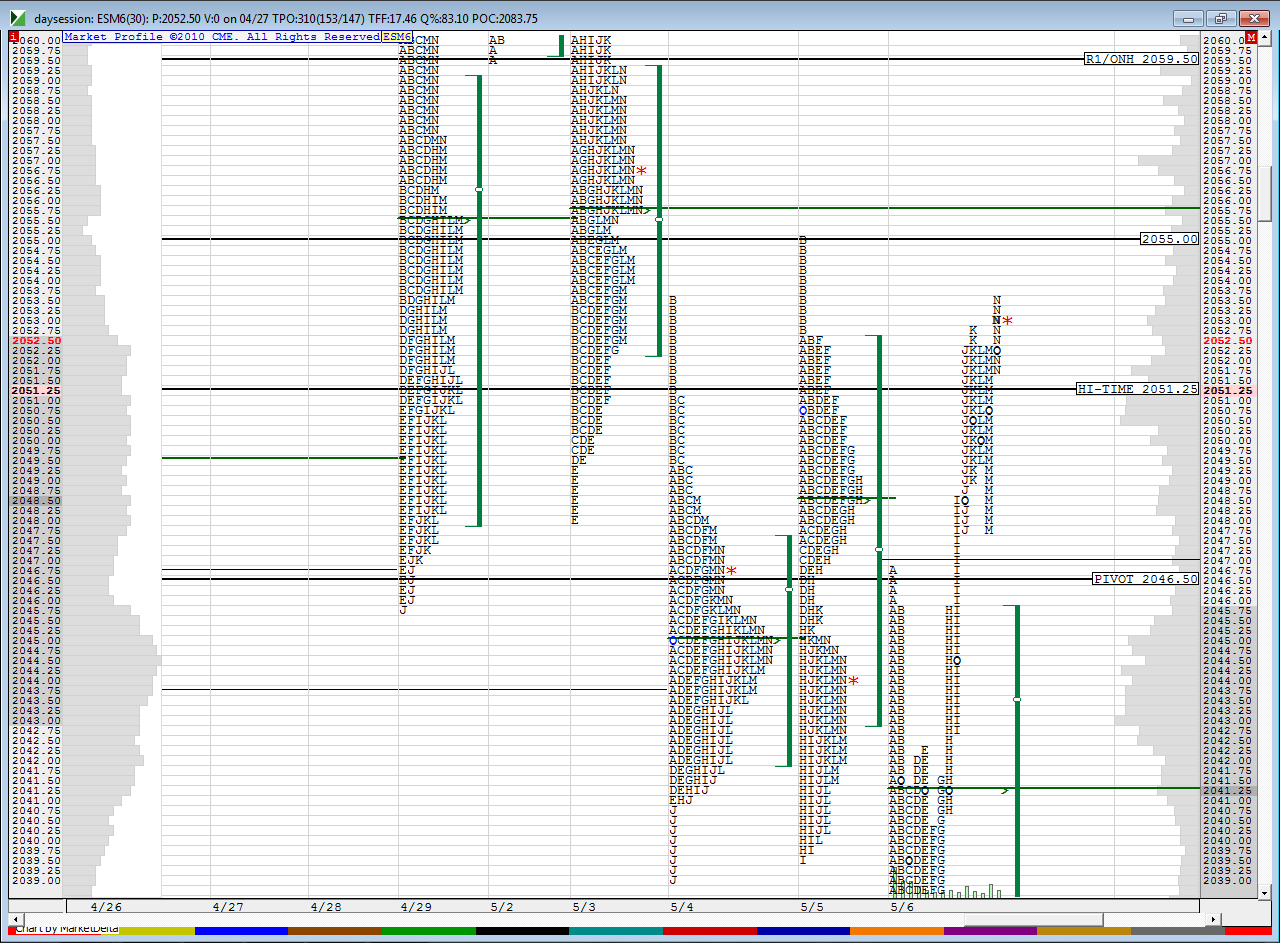 and here is my one minute time chart.......gotta be careful as Friday afternoon had a well defined time bell and if we fail at the center ( the 51 number ) then dropping down to 46 - 47 would be the plan
.
Click image for original size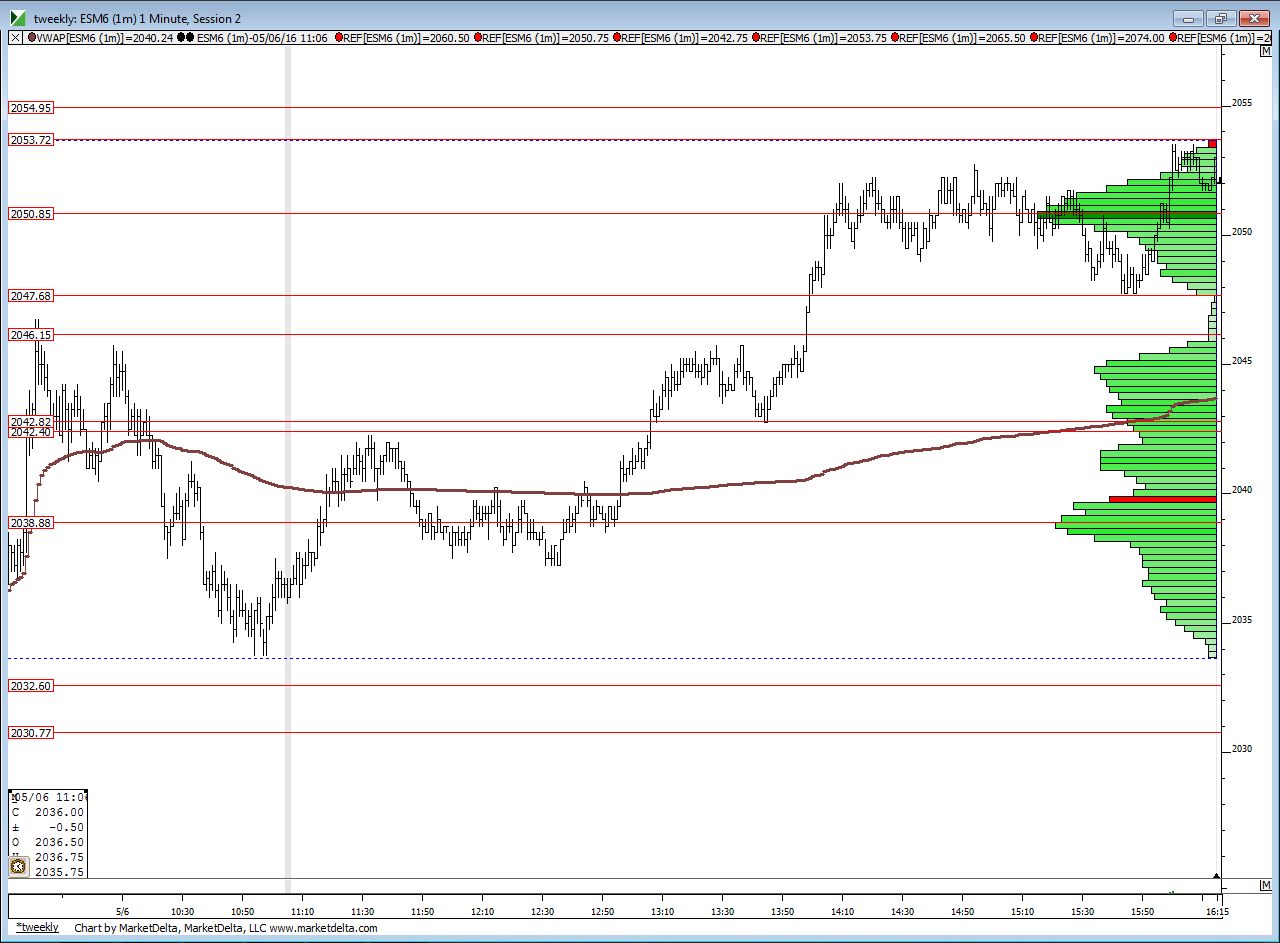 current
O/N
midpoint sits just above Fridays highs
gonna be using 53 - 54 as a magnet/ target today....but also will keep in mind that we will print either the Pivot at 46.75 or the R1 at 59.50 based on Probabilities...once again our high time area at 51 kinda splits up the r1 and the pivot magnets nicely ..tricky stuff though
both of these ideas failed today....I went back and input cash close into formula for SITYS bands and those didn't hit either...missed 99 % band by 1.25 points....the cyclical nature of the market will have me leaning heavier and probably trading longer until a pivot number hits tomorrow..so net , net is that two high probability events failed today....very interesting ....
Originally posted by BruceM

so far we haven't had the R1 or Pivot hit and we haven't hit the famous ( ok, maybe not yet famous ) 99 % SITYS number hit yet either...logic tells us that if the one minute poc of time currently at 2053 is building higher than friday afternoons one minute poc at 2051 then the implication is that they should try for the upper numbers before days end...todays vwap is also way above fridays...we did put in a third tpo at last weeks VA high FWIW!!!