ES Wednesday 5-11-16
rearranged some things to trade for Overnight midpoint...started at 76 print in overnight and using 74 as target....entire 72.50 - 74 is magnet zone in early trade.pivot is at 73 .here is
price action
chart...Overnight low at 69 area goes well with low time from YD...other area of confluence are 85 - 86.50...poor high on yesterdays profile too...will edit to
add
some charts
price action
chart. note how YD was a series of 3 - 4 different bell curves
Click image for original size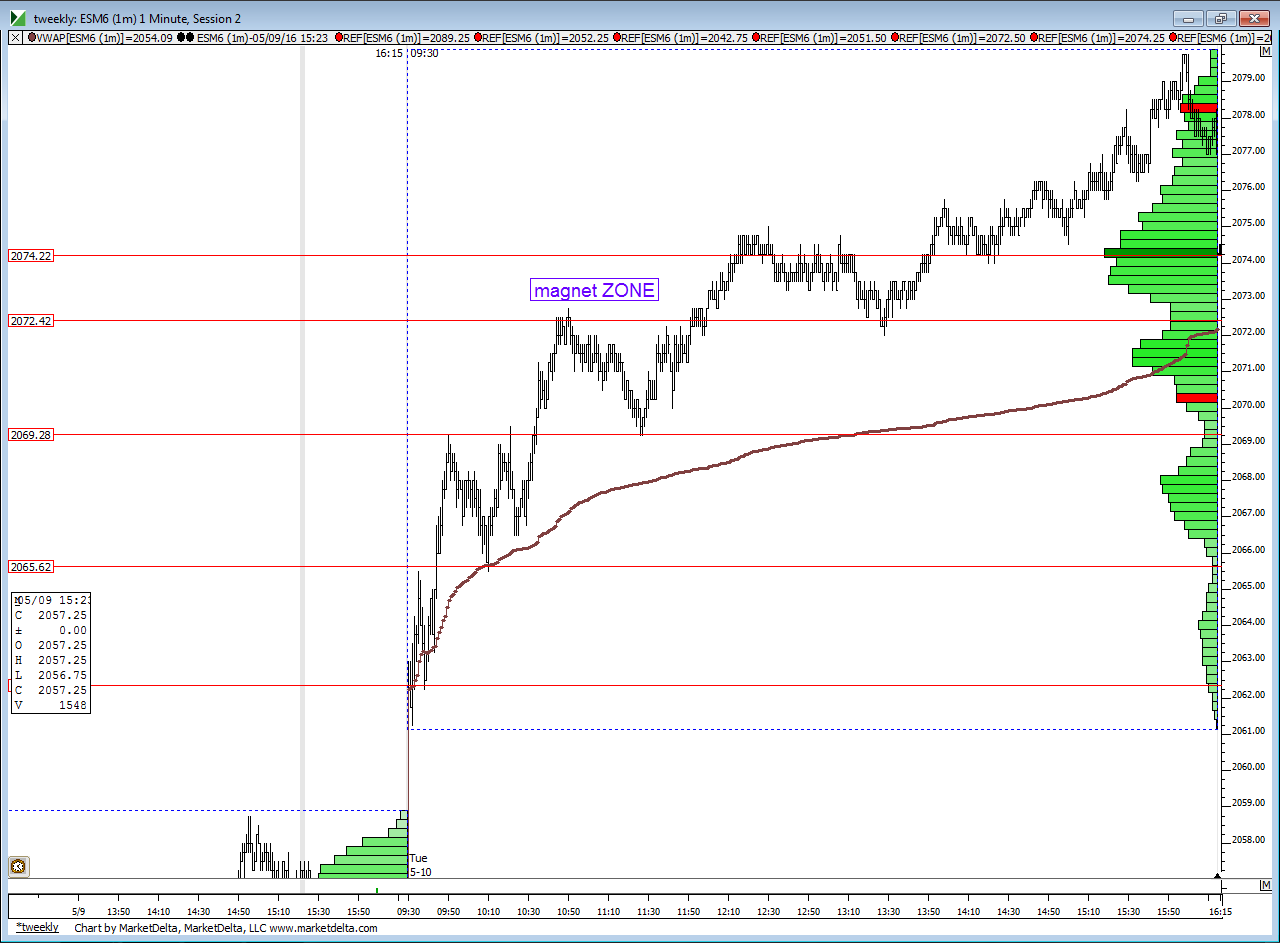 yesterdays profile..note annomolies at "I, H and D"...a sloppy profile....and matching prints at the "M,N" high
Click image for original size
and a look at what is above YD highs if they push
we have low
tpo
's at 80.50 and then again at 84.50.....R1 is 85 today and 1/2
SD
band up is 86.50...so 84.50 - 86.50 is a good upper zone..
It will be interesting if they can actually push to one of the daily SITYS zones at 86.50 or 71.75...my money is on the 71.75 test
Click image for original size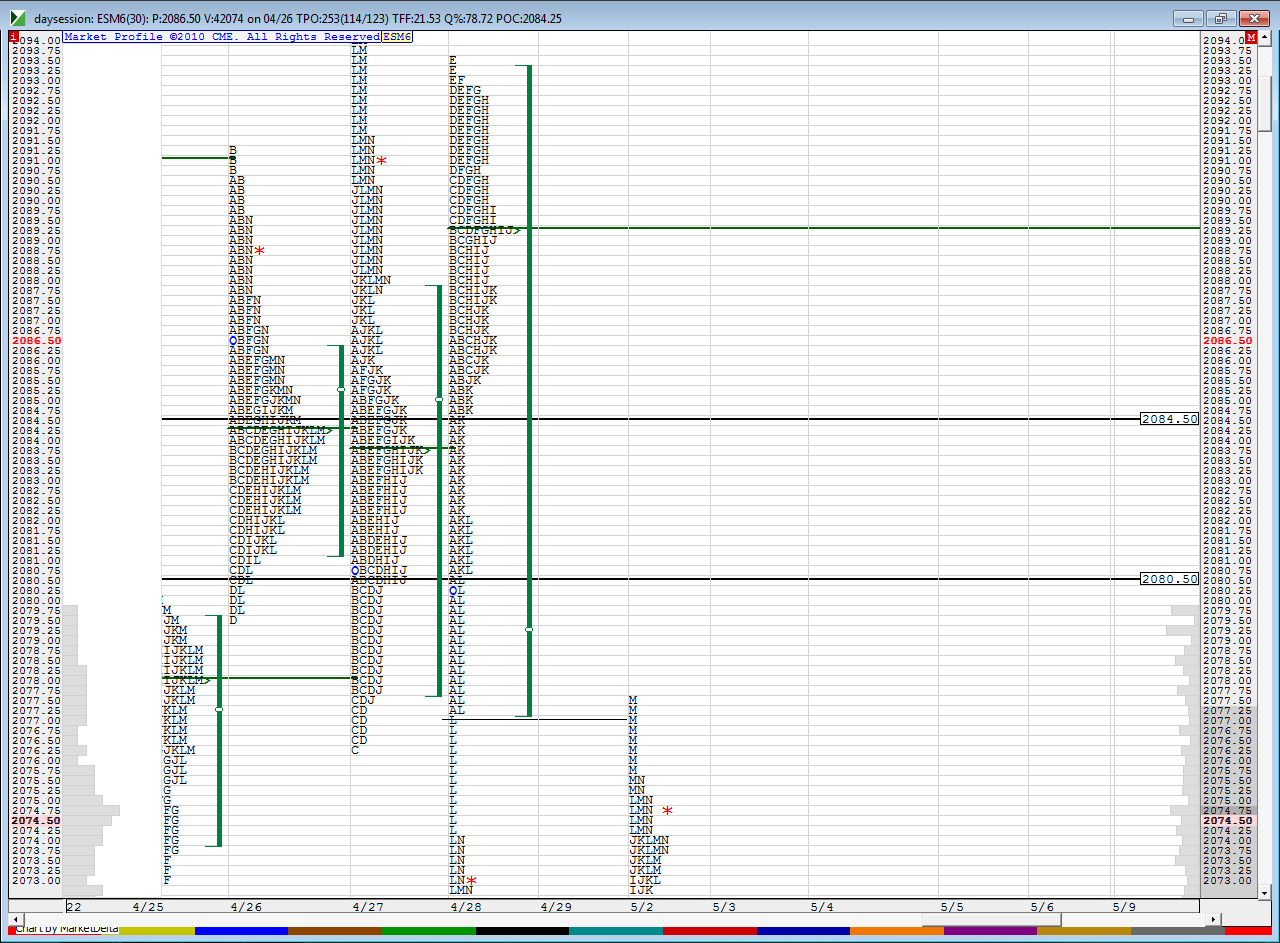 here's how the lines played out...these are from Yesterday on today's chart..I have yet to snap new lines from today chart as over an hour left in
RTH
so they are the same ones posted above in post one....expecting a possible pop up ( a bit of one ) to unfold as One
SD
band down comes in at 2064 today....so 16 % of the time we will close below there...not trading it...just happen to stop by the computer...good luck late day traders...I think many would want to see them push it back up into the 67 area but what do I know..? me and late day trades don't go too well!
Click image for original size