ES Friday 10-14-16
Made these on Thursday night so no time for refinement..........wanted some to see how price can often blow through ranges extremes but then come back to test them and second video goes over basic lines for Friday...those need work,,,,





new kid...do u have peak voluem at 38.75 ??
VPOC
just shifted from 38 even to 41 even. You can see that 38.75 was close to 38 in volume
Click image for original size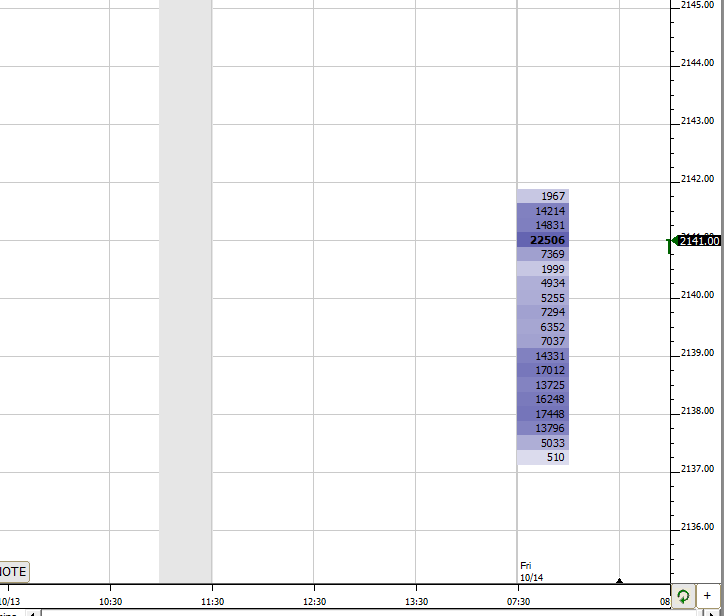 Originally posted by BruceM

new kid...do u have peak voluem at 38.75 ??

Updated picture showing the 30 min
VPOC
at 41. They got the 38.75 regardless
Click image for original size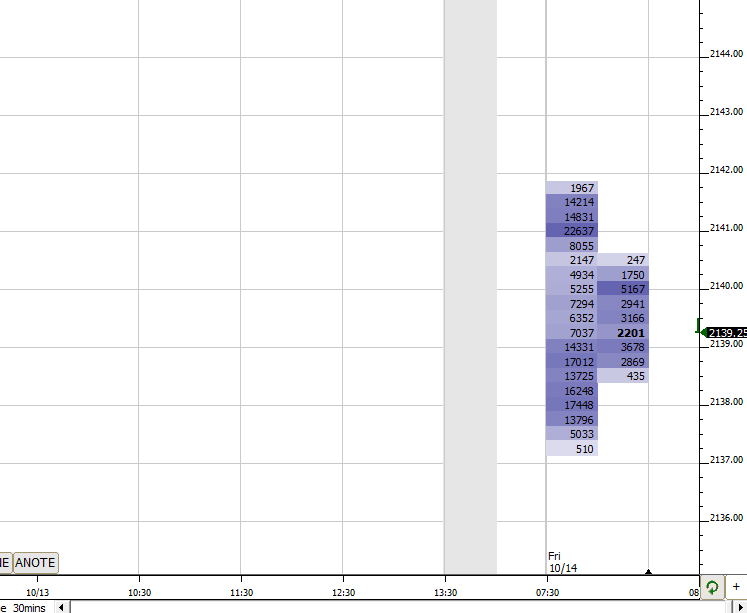 luckily back to the 39.50 but shorts are certainly not out of the woods yet....they may monkey with the 39.50 a bit more...and there is high time as per one minute at 38.75........ 2 runners left for me and this day is over.....didn't play it exactly as I wanted and I didn't have high confidence in this last short...often it seems like the trades you have the least confidence in work out to be the best......the mind is a strange place
thanks newkid...my one minute time never changed and all the time still sits at 38.75
5 min chart showing poor highs and poor lows. The highs are worse because we have 3 bars with matching highs versus 2 with matching lows
Click image for original size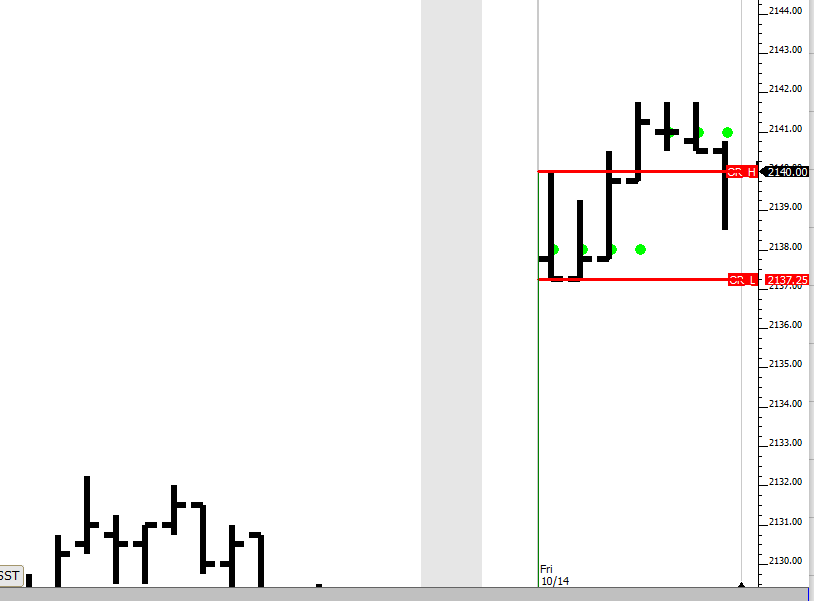 Current view on the weekly. Back in last week's range but current week's time
POC
and
VPOC
are below in the 34 area
Click image for original size
runners obviously stopped out...now do we try once more ? I think we can but be careful as that 46 R2 is close by ...43 is the low time as mentioned and show in newkid and my chart
40.75 is now my high time one minute price...so if short take something there
excellent newkid...
running the triples
....cool
Originally posted by NewKid

5 min chart showing poor highs and poor lows. The highs are worse because we have 3 bars with matching highs versus 2 with matching lows



Click image for original size



Sharks, my apologies.......I was so caught up in the market and replying that I didn't ask you what you thought of it.....hopefully u will see this and if not I will ask on Monday
Originally posted by sharks57

Great Videos Bruce..
The one time framing then retracement concept does happen quite often on many timeframes. Understanding when to fade those breakouts is the key. That's where the numbers and other confluence indicators can help.
Was curious what you thought of FT71's Bookmap software? Do you think you could use that as a fader type trader?

Sharks