ES 10-06-22
Two more studies which bode well for the rest of the year... after OCT!
Click image for original size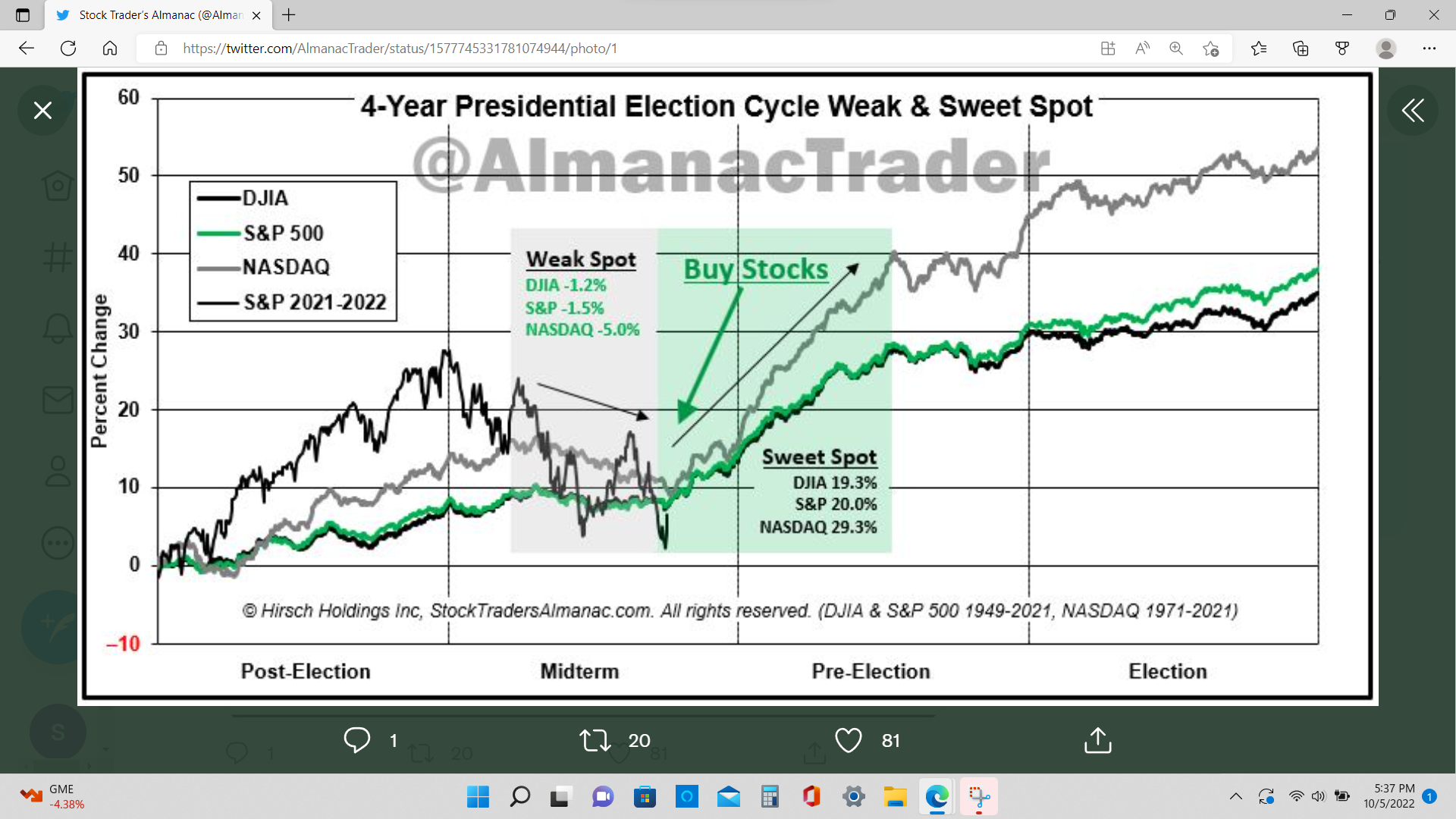 Click image for original size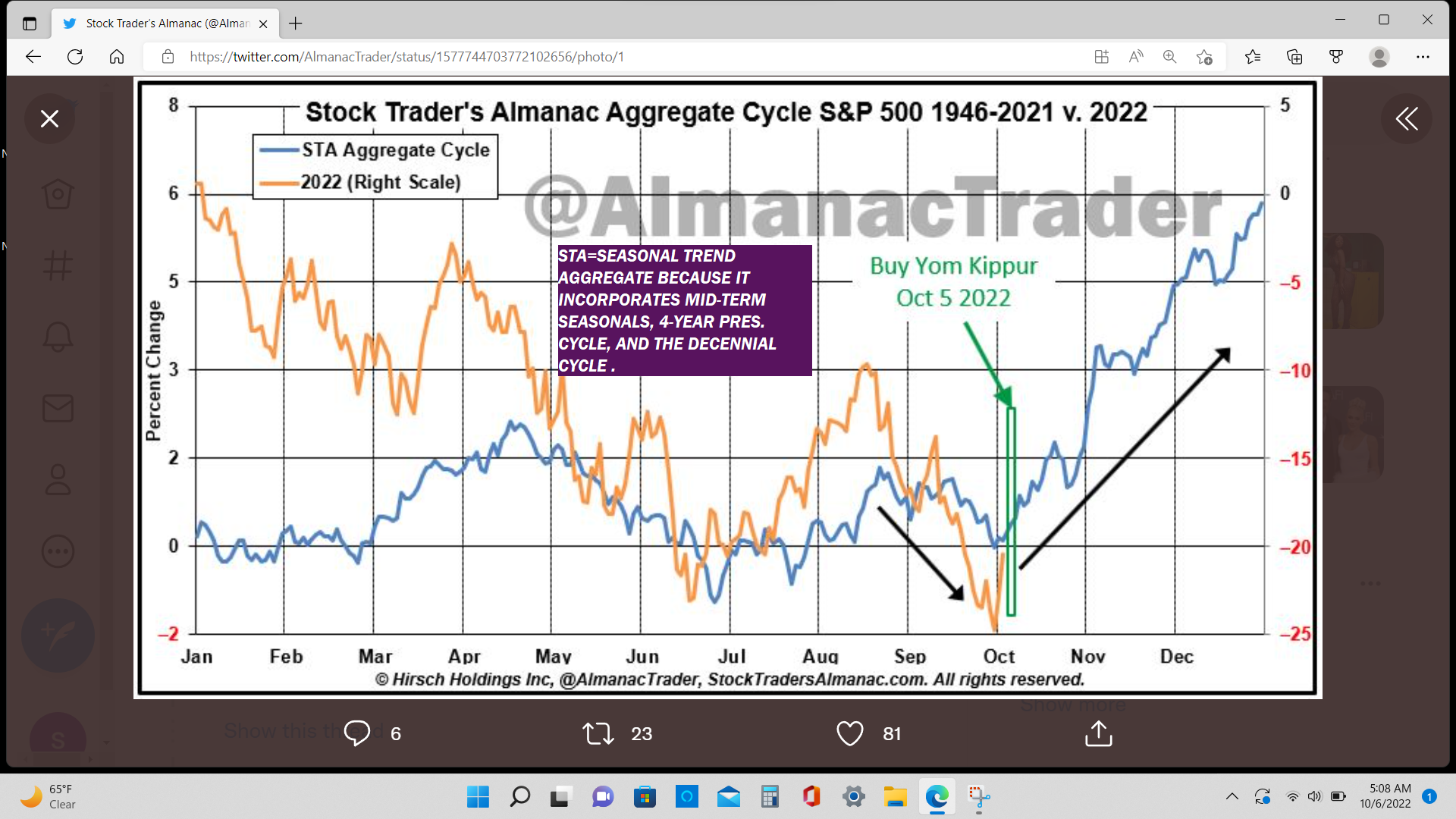 And courtesy of Sentimentrader " Double thrusts have never failed
On consecutive sessions, buyers overwhelmed sellers in
NYSE
-listed securities. More than five times as many securities advanced as declined, and more than ten times as much volume flowed into those securities. Similar thrusts always preceded a positive one-year return in stocks.