ES 1-11-22
Gotta Dr. appt. at 11:15 am so i`ll be stepping out soon for 45 min or so.
had to cancell my orders. Heres why the dive... all the way back to plus 300..which is ok, but if it continues and goes below zero, it would be very negative on prices. Good luck all!
Click image for original size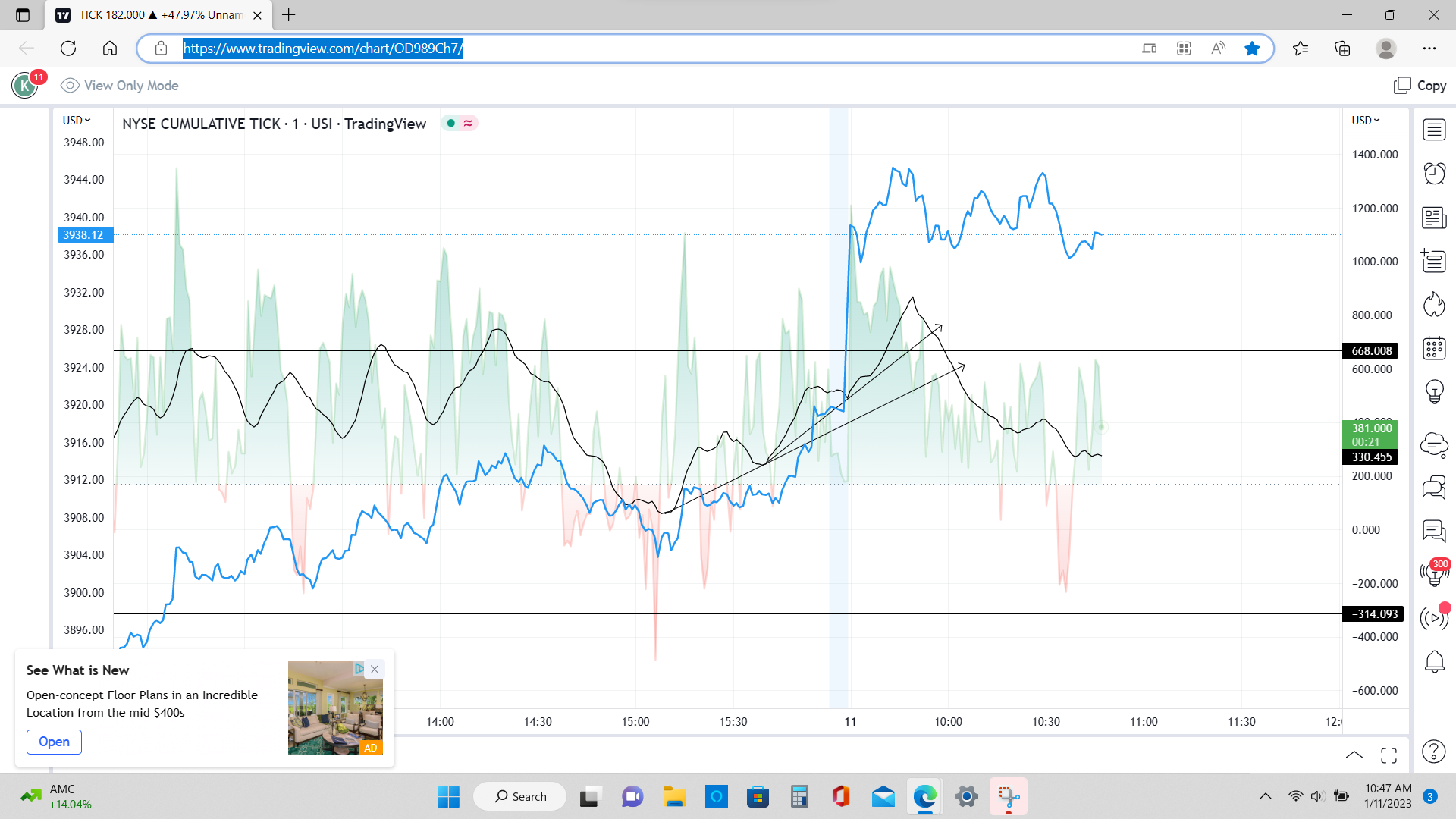 Still at the docs..nice move off the 3848,75 low.If in the trade I think more up could be coming
Intraday cycle peak hits around 12; 25 -12:30 today,fwiw
Well,it's possible the cycle high just hit,but one more little push is possible..either way I would be covering my longs to protect profits
Whoop! There it is...I hope ,cause I had my son at home get me short!
Short from 3971, just trying for 10 handles here
Finally back! Short from 3971 trying for an exit at 3961. Im lowering my stop to 3978and hoping for the best.
Ticks
dipped below zero just barely and now recovered to plus 260 but thats not too bad yet so im holding on for now.