ES 1-24-23
Click image for original size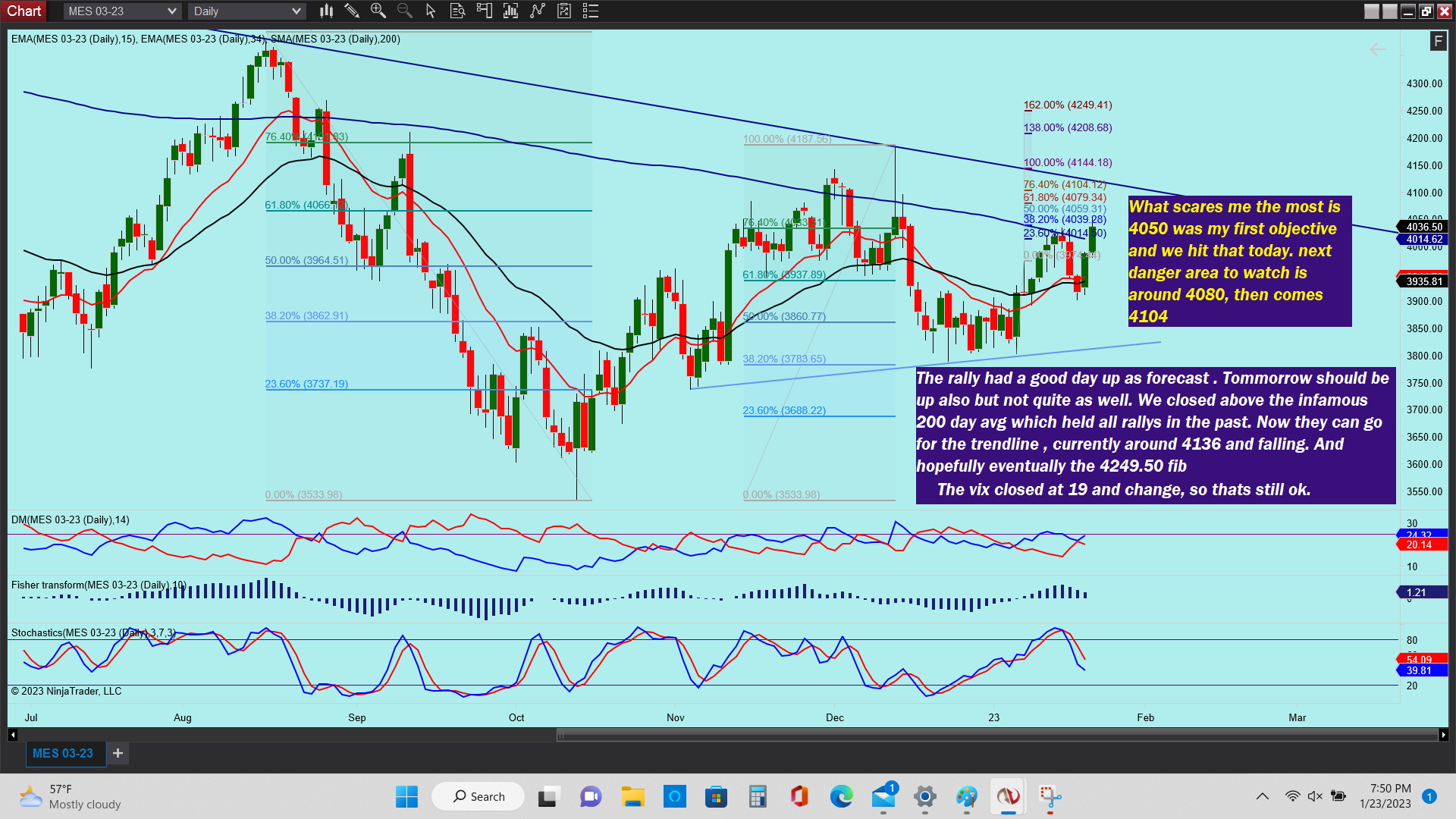 Make sure you review the weekend update also as so far its fairly accurate
I think it was a couple weeks ago i gave the 3 danger areas for the rally. 4050,4146, AND 4250. Any one of these areas could end the rally ,at least temporarily
I have a Dr. appt this morning so i wont be back till about 10:30. My opinions are that 4021 may be a good buy scalp, 4005 would be even better. C ya
Im not buying here either.. (the 4004-5 area.) It just doesnt feel right yet.
Ticks
are back to zero after the usual opening pop.Watching
Probably should have, but im still skittish.
Nervously buying 4017 if i can
Long a couple but not for very long... playing a tight 6 point stop here. i have indications she may want as high as 4037, but we`ll see.
exited one at 4025, holding a runner. (4030-35?)
exiting my runner at 4033 if it gets there