ES 1-24-23
Click image for original size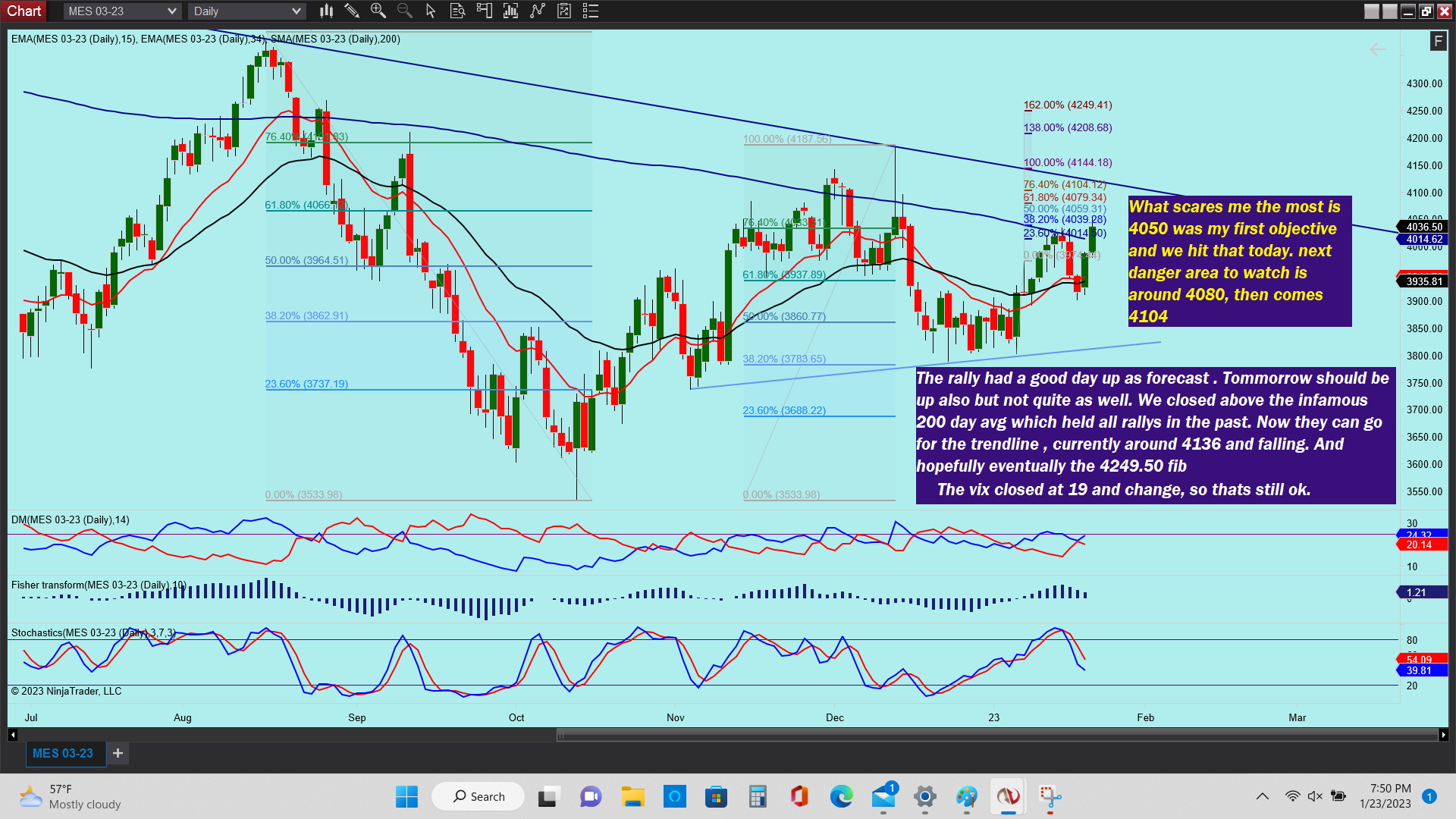 Make sure you review the weekend update also as so far its fairly accurate
out at 4033. wow, that was scary for me for some reason. was up 8 from my 4017 to 4025 trade, Up 16 on my 4033 exit. Up 24 on the day
And theres the 4037 i said she wanted ....
Again, im playing a small stop at 4039, 8 points
Correction , 4022 is what i expect so i will exit in front of that if possible at 4024
Whoop! There it is.... out both at 4024 for 7 points on each. Up 34 on the day..