Anyone have a forecast for today?
Anyone have a forecast for today?
2008/01/18 Friday
FWIW, my forecast is: day's high 10:50, low 16:00 EST.
my system's intraday squiggles were "right on" yesterday's tracing out
SP
index's big drop. (broke 18 month low)
Dave
For Friday Feb 01:
Dave's = Long 10:30 -> 11:50 EST
System = Long 10:30 -> 15:00 EST
Click image for original size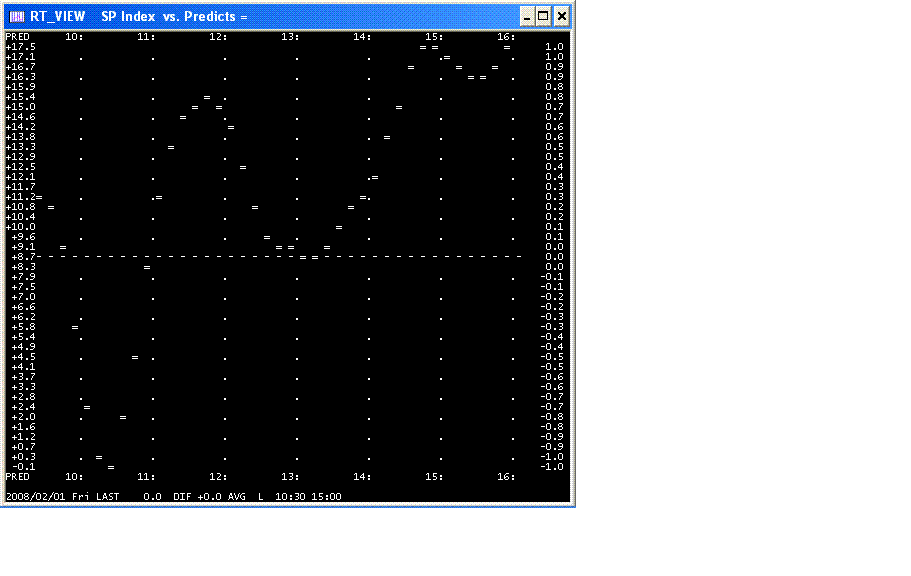 Today's pattern matching was AGAIN excellent, AFTER a wild opening range.
A early plunging index made 10:30 a problematic Long entry but market made a day's low at 10:45 and went up from there to a peak at 11:50 as forecast.
After a small predicted reaction from 11:50, Index climbed steadily to 15:00, near the closing hi.
Dave's Win/Loss = 6/4
System Win/Loss = 8/2
Click image for original size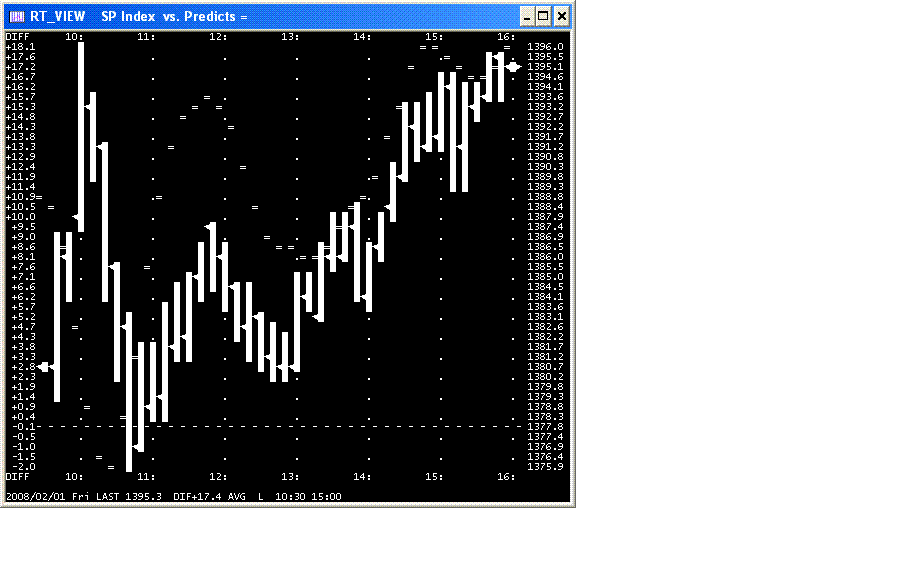 Announcement:
With 8 wins in 10 days, I will bow out for now and claim my thesis has been proven.
That is: the intra-day market movement is more predictable prior to the market than most here realize.
Not to say I wont return later this year for another 10 days if my record is broken or choose to in response to an invite..
BTW, I am always looking for new algorithms to improve my system, Got one?
[email protected]
That 10:30am low forecast was impressive Dave.

Thanks for sharing your work with us here, hope to see you return again soon !