ES-09-22-08
We really need to stay above this 1238 area for the next 2 min. to trigger a 15 min. buy... 5 min. has plenty of room to move up
Big money accumulated into the move to the 32.5 area. Big $ net position (cummulative trades on the ask of 50 or more copntracts) for today's pit session is the white BAV line. Small $ is the brown BAV line.
Click image for original size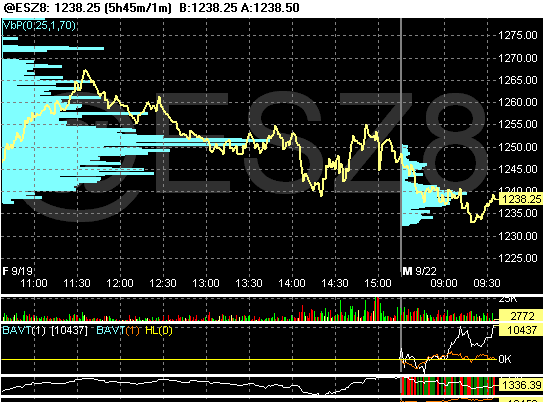 Click image for original size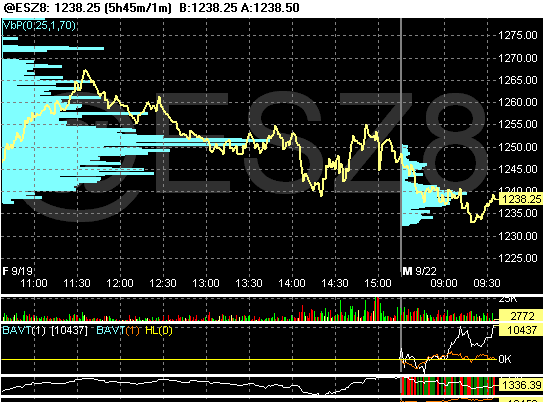 Sorry for the double chart post. Just when I think I have this figured out I screw it up. LOL
THXfor the chart , Prest, Im on a 15 min. buy, but 5 min. just too neutral for me to enter a buy scalp yet.
long one at 1238.50(another lousy fill) looking for 1233 area..1 min. price proj . is 1232.50
Kool,
Thanks for everything. I guess it was a good day for me to have computer problems. Had to keep rebooting. So like you said, "Tomorrows another day".