ES 12-21-09
HMM , Got home late from work. Looks like that 1101.50 projection, was only good for 3.5 handles . next stop is 1105.00-1105.75. also note the 1109.50 resistance....getting some sleep, later!
Sheese.. out at 1109.75..just to nervous.. the reason is that 1109.25 was firstbare minimum area it had to go to before a decent rebound.. Any way plus 1.25 on each es..up 2.5 on the day
Originally posted by rburns

I also had 9.25 on 3 charts. Where will you try a short again Mr Lucky Kool...

Click image for original size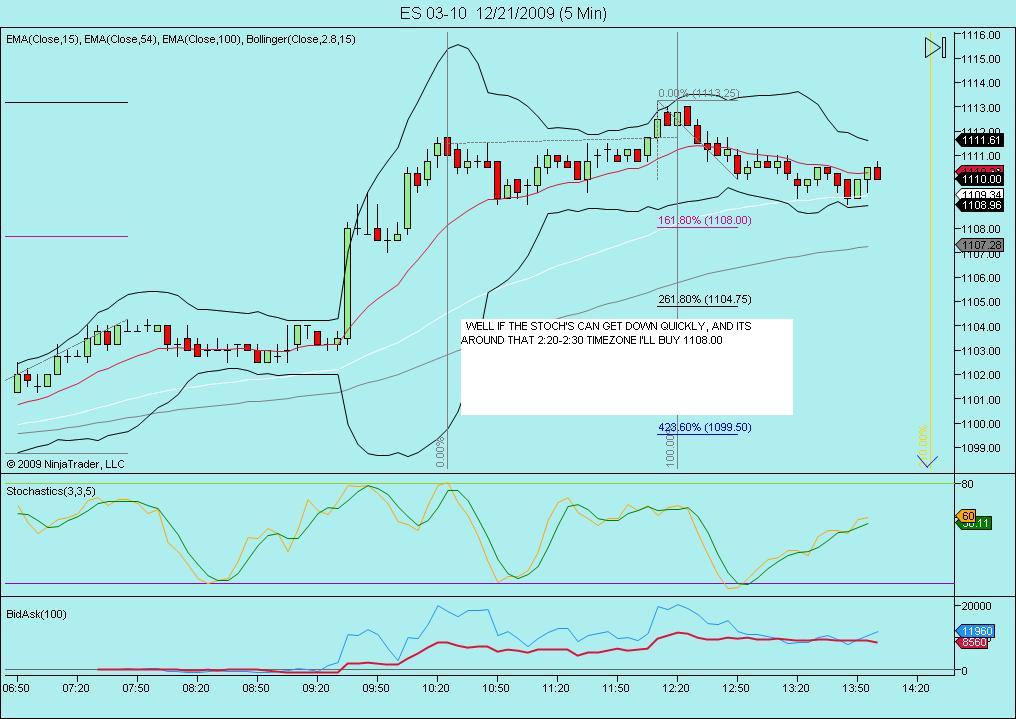 ...
Yeah my 30 has 1107 also (thats why i was targeting 1107-1108 originally. above is my 13 min...i may be being too consevative..well see. the 13 min 15ema is at 1110.00 and on the 5 min my white avg 1109.50 ..thats why the lag here
On the bigger picture, remember my 120 min had 1188.50 as a wave 2 low! that means this is a wave 3 and should top today or tomorrow ,then wave4 into an expected low wed? who knows but it should be fun!

BINGO!aBANDON SHIP
AT
1109.25..PLUS ONE HANDLE, BUT UP 3.5
O/N
THE DAY AND SATISFIED.. just got up too late today.. see ya!