ES 12-21-09
HMM , Got home late from work. Looks like that 1101.50 projection, was only good for 3.5 handles . next stop is 1105.00-1105.75. also note the 1109.50 resistance....getting some sleep, later!
Thats really all it is Rburns! Instinct! I havent even had a chance to study the charts much, but it looked like because of the neg divergencies shown on the above charts that a little mini top is in! . therefore i sold ... didnt really matter where, because my stop (1113.50) will protect me up to new daily highs , anyway! Short from 1111.00....
Click image for original size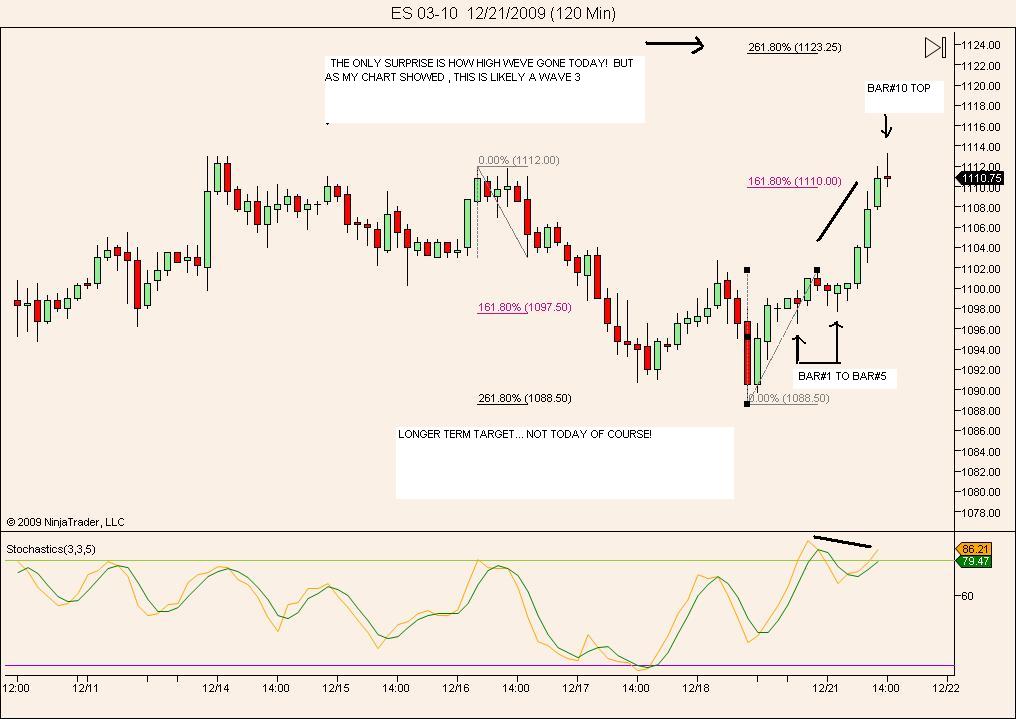 Note on the above chart also the vertical lines showing a cycle im tracking? , should be a low around 2:20-2:30 timezone.
BINGO!aBANDON SHIP
AT
1109.25..PLUS ONE HANDLE, BUT UP 3.5
O/N
THE DAY AND SATISFIED.. just got up too late today.. see ya!