ES 12-22-09
DEAD NUTS HIT
AT
1114.75... I'
LL
TRY AQUICK SCALP HERE...SELLING 1114.25...
Click image for original size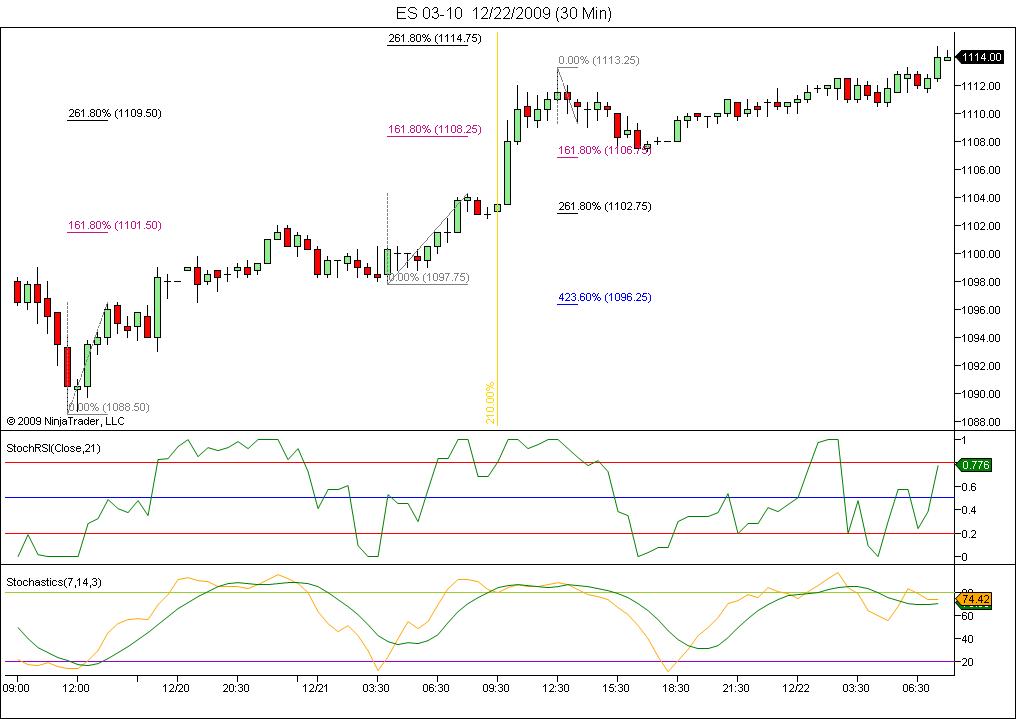 I hate trading late in the day, but the way i see it, that dam grey 100
ema
on the 5 min chart is holding it up at 11113.00 but a quick dip below and quick rebound above is what im looking for! 5 min and 13 min are now oversold!
long from 1112.50, just a quick 1-2 handles and im out....it's too late in the day for me!
Hey Kools,
on a smaller time frame how did you get the 1115.25 projection? 1min or 5min which bars?
jumping out here at 1113.50..its just too late in the day 4 me. see everyone tomorrow...