ES short term trading 4-22-10
ES short term trading 4-22-10
here's why...look at the volume peaks on the right side histogram and then look at the low area in between at 92.50....look at the
triples
...
Click image for original size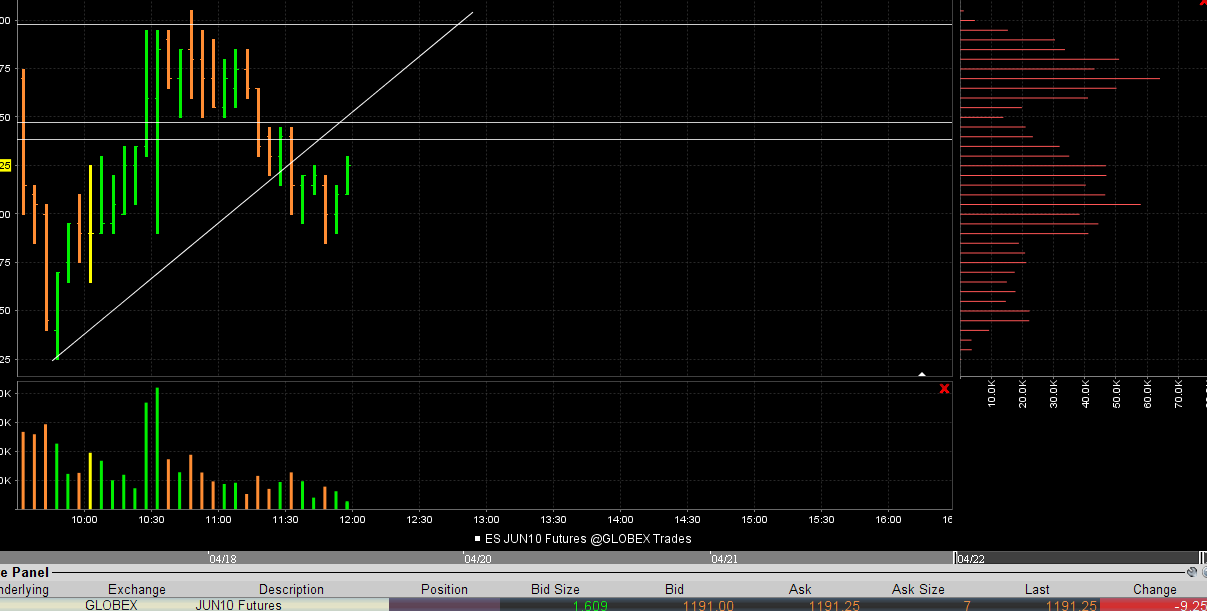 Originally posted by BruceM

I'm expecting them to fill in 92.50...from 90..chart to follow

just tagged 1192.5 ....nice!
but up or down from here? I don't seem to have a good read on the mkt today....
Originally posted by redsixspeed

11:55am est. USD President Obama Speaks...fwiw

What a timely post! thank you! Long 1190.50 looking for 1195/96
Just hitting the exit on last at 99.75...they may retrace to 95 on that breakout as it's still early and I don't want to face the
drawdown
Originally posted by redsixspeed

1213.00 on the radar....

==================================================================
SPX hit 1213.42 and we have stalled