ES Short Term Trading for 4-28-10
ES Short Term Trading for 4-28-10
Here's some Monkey
Price Action
S/R levels
after reviewing multiple time frames on the
ES
. I've got them on an Hourly bar chart with Red as significant and Magenta as semi-significant. The levels are based on my chart reading of
price action
that I've described in other topics/threads. The Cyan dashed lines are the weekly standard pivot price levels.
Looking for any and all feedback, as usual, coming into Wednesday's trading session!
Click image for original size
5 day average of H versus Open comes in today at 1192.50.
there is nothing written in stone about this measure but 50% of previous
RTH
range (often a testing point) comes in at 1192.75.
I'm done for the day (have errands to run), good trading to all.
You know id like to say i nailed this thing yesterday and especially today, and for the most part that may be true. i called for a top Monday and boy was it! the decline ran a bit more than expected tho. Then today , i called for early weakness and probably a bullish reversal candle (lower low and higher close) and that appears to be happening , but one thing really sticks in my craw! I felt certain we would see 1174 and change!(first called for around 12:40 yesterday!) but all we got was 1176.75! That was , in my opinion a bad miss and is still confusing to me! Its what keeps me from being all out bullish here!
koolblue...i too like(d) the 74 mainly just b/c that was the next support level after a huge tumble. but i'm guessing from you previous post you had that as a fib projection or something. is that accurate?
CORRECT TRADER F: The price projection given yesterday around 12:40 or so. Btw, great call for 86 and great short Bruce! I missed it cause i was looking for 1192.75-1193.00.....
Click image for original size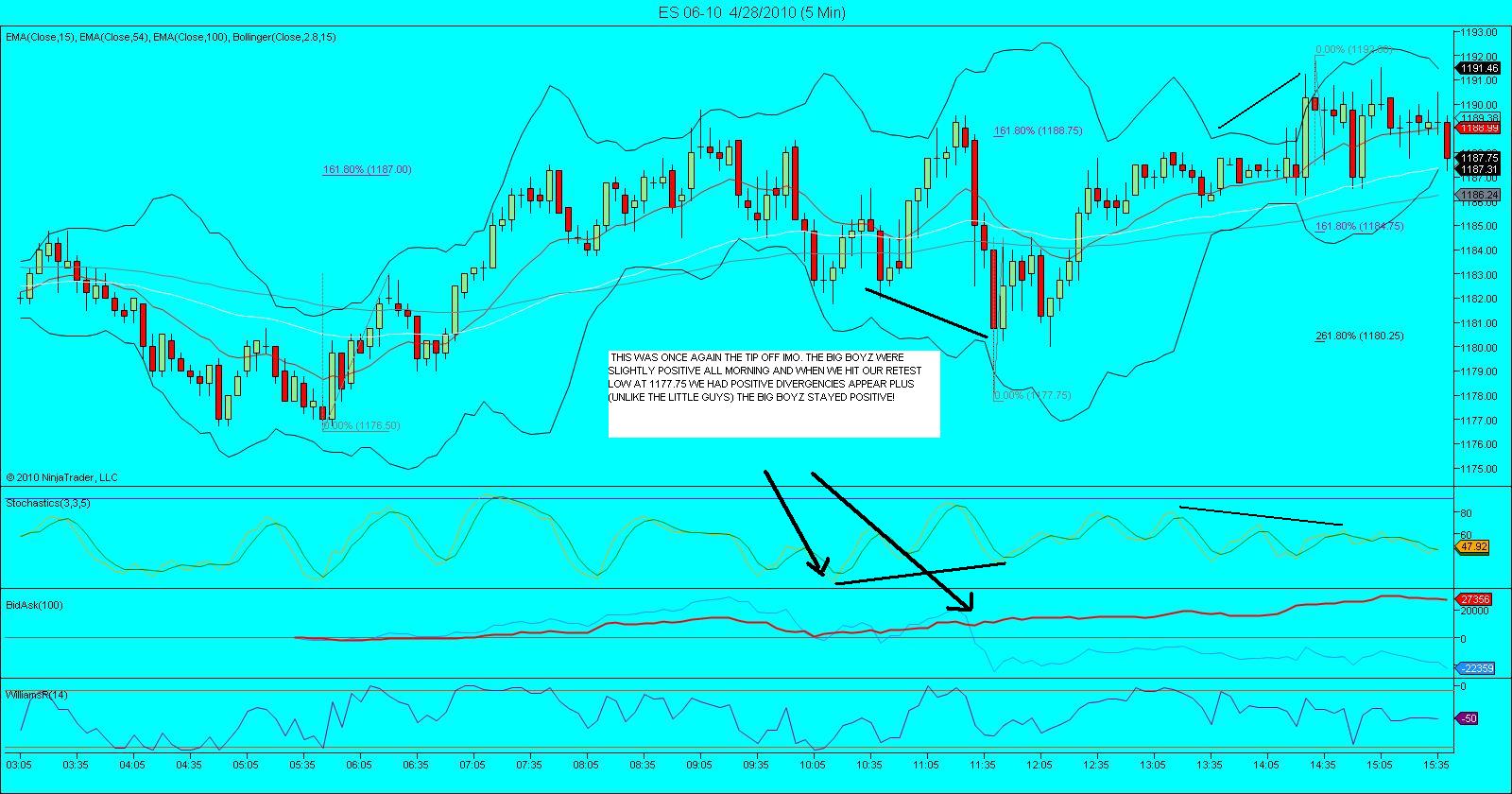 out at 1186.75(i misstyped!). You know for tomorrow i have 2 areas to watch for a turn south... 1195.50 and more likely 1198. I just wonder if they are going to make a stab at my 1174 number after all! Call it sour grapes ,but i dont usually miss by 2 handles!..lol
Nice call on the push up Rich...I prefer my
O/N
trades in the morning....so I didn't re-sell....I don't use hard stops...I'm looking to the profile for direction or exits when I'm wrong
Originally posted by richd8980

Bruce you are looking to go short overnite at 90.50 what is your profit/loss set at? I like the 93.50 area as better resistance when the European session opens at 2 am there is usually a push up.