ES short term trading 5-20-10
ES short term trading 5-20-10
Here is how we shaped up today....we broke below the lows of the composite but then consolidated right at that key low.....seems like tomorrow or
O/N
will be a deciding factor of direction for this market. A person who was selling this breakdown at the 1112.50 area would not want to see a close like we had today so my bias would be back towards the upside.
Click image for original size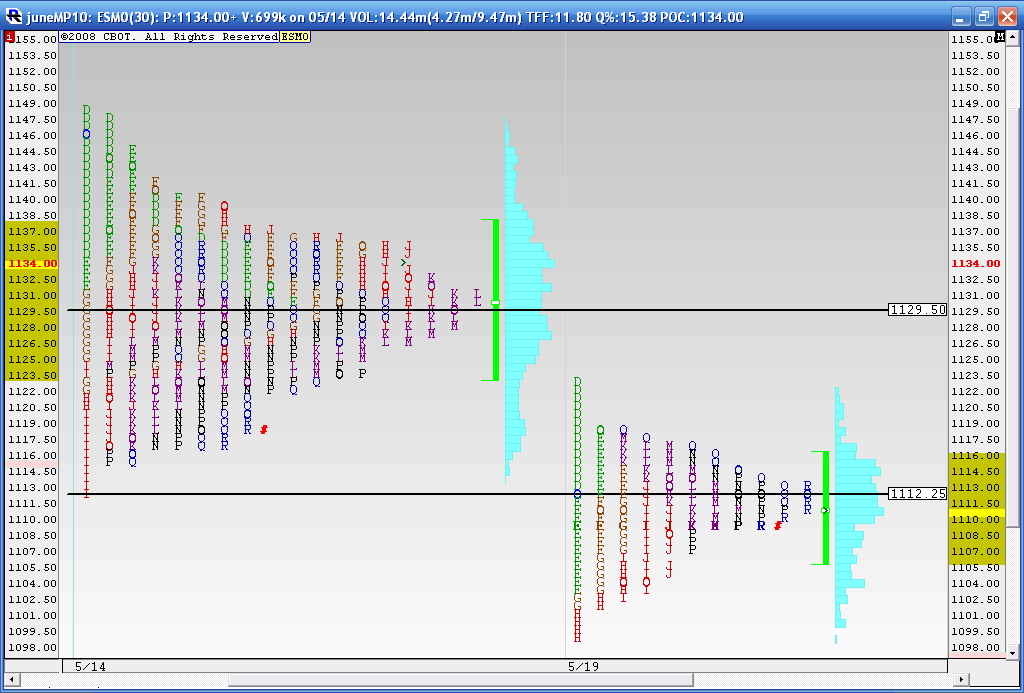 BTW
in case there are people out there who didn't do the math (I can't believe this will come in), BUT,
Open versus Low for today comes in at 1068.35 (that is the 5 day average of Low versus the open of the
RTH
)
made a mistake on my losses, were actually 4.5 points.
I might check back in later.
good trading to all (it couldn't hurt)
Originally posted by BruceM

I've seen lots of posts over the years about computer driven trade and "Bots" etc....how do you folks "see" that these moves are computer driven etc.....I never could understand it
I've always just kept quiet about the fact that I could never see it because I didn't want to appear dumb.