ES short term trading 5-20-10
ES short term trading 5-20-10
Here is how we shaped up today....we broke below the lows of the composite but then consolidated right at that key low.....seems like tomorrow or
O/N
will be a deciding factor of direction for this market. A person who was selling this breakdown at the 1112.50 area would not want to see a close like we had today so my bias would be back towards the upside.
Click image for original size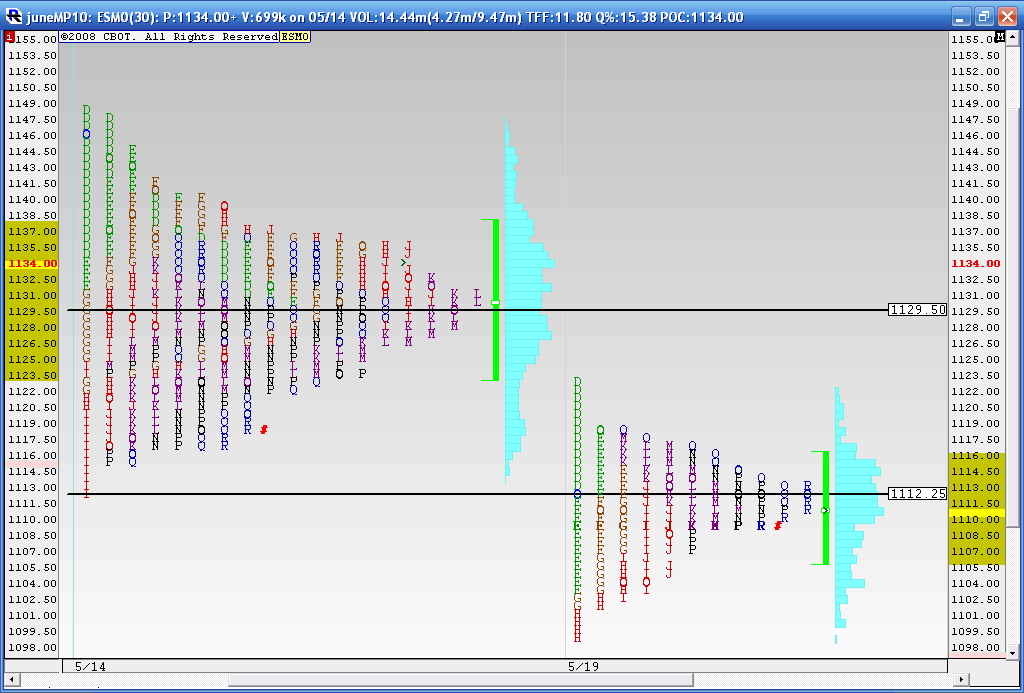 a look at what a missing tooth looks like on a consolidation day ..look at letters "P" and "M" at a price of 1082...
Click image for original size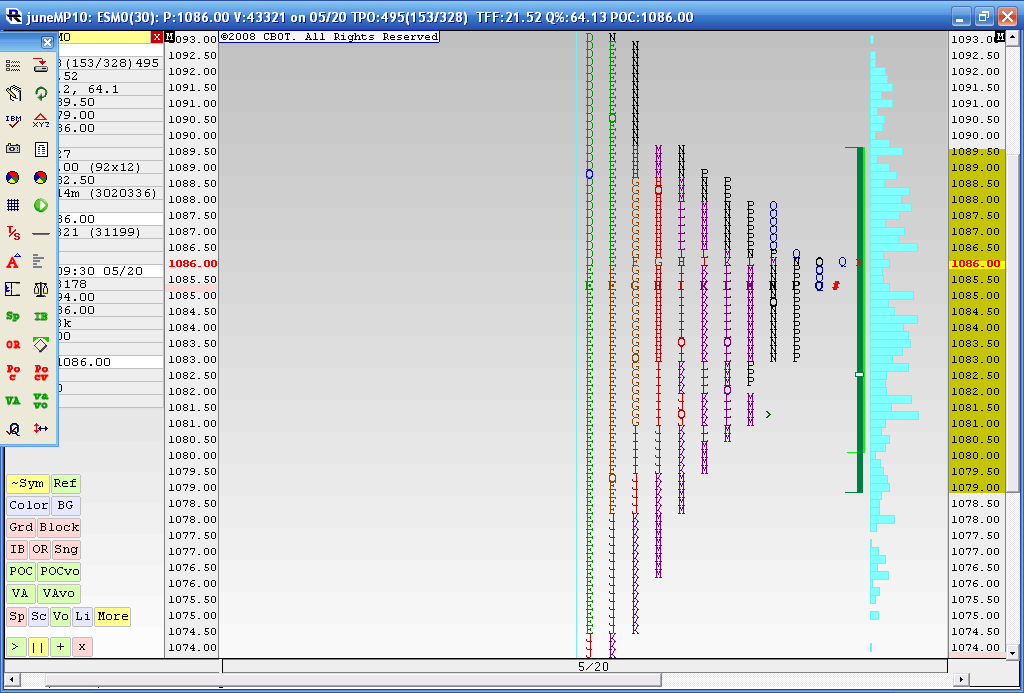 I'd like to see that print red....it would go well with my new superfangled
split
targets...LOL
Originally posted by koolblue

Posted - 05/19/2010 : 11:48:50

I might be over dramatic here, but i wonder how many know this could be an important day, hour ,price etc ! I just got that feeling! LOL WE EITHER BEGIN TO REBOUND ,OR SIGNAL MUCH LOWER PRICE COMING IN THE NEXT FEW DAYs ... nuff said! lol.. out of action today, food poisening, hopefully back tomorrow!
Originally posted by redsixspeed

1069.75 is a key # for me its a MM

1066.50 SPX is a measured move...
Feel better Kool.....
Bruce renew your subscription to the T theory:}
By the way I declare you and Kool to be Elite traders. Keep up the good trading and posting. I can only speak for myself, you are most helpful to me and I am sure to many others.
Originally posted by redsixspeed

1069.75 is a key # for me its a MM

If my data is correct the
RTH
low is 1069.50
ES
...LOL