ES short term trading 6-30-10
ES short term trading 6-30-10
In my opinion the market tipped its hand yesterday signalling lower ,possibly much lower, prices coming in the next few weeks/months.Try as i might i cant find any longer term projection, or for that matter, fib relationship of any kind that says 1030 could be the bottom of the decline which started in April!. Therefore, from a kools tools perpective, There are lower prices coming soon! so like everyone else, i expect an oversold market to muster a dead cat bounce of some sort ,but likely from slightly lower prices first. The closest numbers i can find are the original high of 1129.50 to its initial move low was 1103.25. this has a 4.236 termination ratio of around 1018.50 and if A was from 1211.25 to 1032.75 ans B was complete at 1129.50 then C=.618A
AT
1019.25. Look folks, i know im really reaching here but,1030 is NOT 'THE BOTTOM'And i dont think 1018-19 is either (we'll see the 900 's at some point.) but this zone might be good for a dead cat bounce. right now i have short term projections around 1023.50-1024.75 which could do the same. Its also possible of course that the bounce has already started , we'll just have to see what develops today . Anything is possible today, but by all rights seasonally thurs and friday should have some upside pressure. The main point of this discourse is that much lower prices are ahead in the next month or so (950-960?) in my opinion. As always time will tell!... good luck gang!
ticks
hit plus 950...I had to take that...sell the rallies buy the breaks day......so far so goodteo off at 38.75...holding one
Originally posted by BruceM

well Piker, I think you should tell us why YOU were specifically long from 36 - 41....it sounds so easy...? perhaps over time we can follow your trade and incorporate it into our rountine...I can find only one reason to be long and I took that 2 contract long in the O/N session..


thanks!!

Good point. It was strictly a momentum trade only. It is based in part on your 5 bar minimum move for a morning
fade
rule. I got in on bar 3 from the open, and got out during bar 5. Yesterday it was the same thing, only to the short side. I asked you about it in yesterday's thread. It's just an observation I've made while watching you
fade
in the morning. That's all.
like to see them push it up so more.....careful on LONGS if they break hour high today....two more on at 41 even....net 3 contracts up in this area
Trying to figure out how to post.
Re;Earlier discussion of expectations.
Sideways pattern with three tops.
1044.5 Feb low resistance. If pierced false signal.
1036.75 and yesterdays low will break after that I'm thinking.
Anyway, I enjoy the posts. Don't quite understand all yet, but admiring the trading methods.
Click image for original size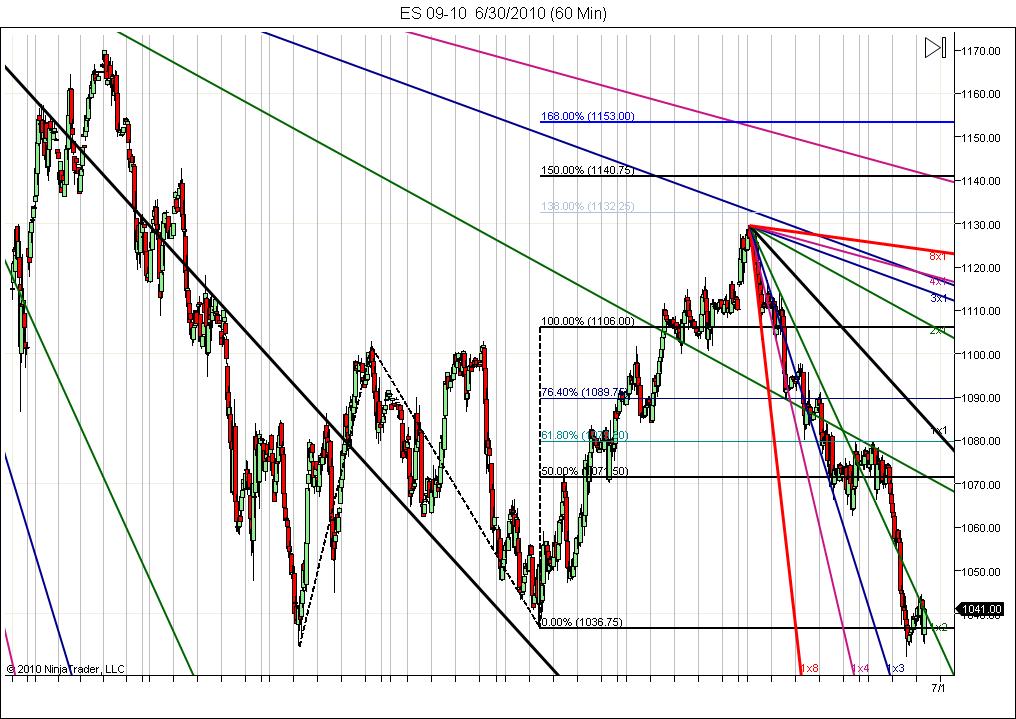 yes paul...not officially as we had all that range trade in yesterdays middle but ranges alternate as you know so after ANY big range we can look at selling rallies and buy the breaks type of trading....we don't need a specific concrete definition of a trend as we can't really define it
Originally posted by PAUL9

AFter yesterday's move, jeez, this is, isn't it MATD?

two off at 38 even...holding one for possible hour low run...toucgh hold it will be as they are buying the low
ticks
and selling the high...so to assume a run down to lows is wishful thinking...it will chop still
everyone buying the 38 and selling the 40.50 area...but what happens when they stop? They will run it....no more selling
fades
on moves up from here...just holding this last one to see if I can get the breakdown from 38 area to hour lows....
"went short at 38 even. I had a bearish bias this afternoon and after the fake breakout to the upside it confimed me going short"