ES Short Term Trading 7/14/10
ES Short Term Trading 7/14/10
Mornin,
If there's another thread please let me know.
Here's a chart for you Bruce from your ah inquiry. Will post info for it later.
Click image for original size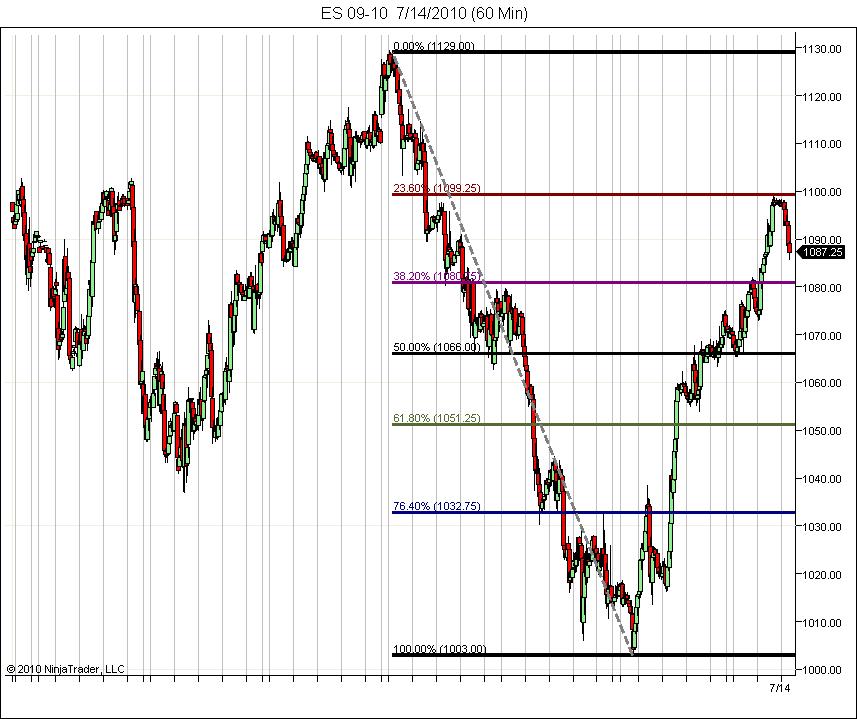 Originally posted by BruceM

trader 43..u should go back in time as we try our best to get things posted as we go...but the smarter folks will not be so concerned with our specific exact trades and focus on the concepts and use them in their trading......better questions would be WHY are you short and not WHERE...but I could understand a new users skeptical approach

Oke i will do that
These trades are only slightly different in that I have a much longer term view for that 81 number eventually!!.....and trying to take pieces along the way down.....normally I just exit and get scared out of runners....not doing that so easy today!! Perhapos it's the superman syndrome....added two more at 88.75...targeting 86 - 85.50 for these
add
ons...
while they make me suffer...here is the
gap
in data and all those ledges...I also had a key resistance zone to lean on up at high as 89 area... hence my
add
ons...folks who know me have seen these
gaps
all too often....
Click image for original size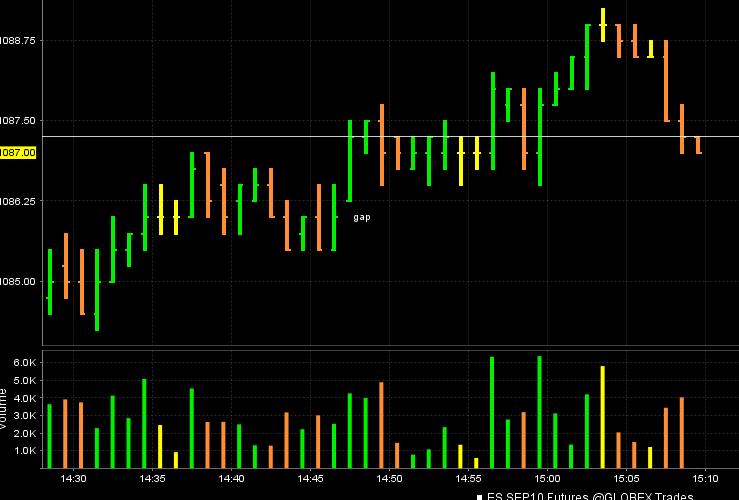 getting close to 3:20....start making your move down please...at least fill in my
gap
...oh how I suffer!!!
on at 89.25 again...just taking pieces on the way below 87.50 but still need that
gap
fill
not looking great for this last
add
...watching 3:30 close in relation to 91.50 price....damn volume..! targets are so easy to see sometimes but hardeer to trade for
BruceM and Koolblue,

Are you using indicators for your Trades>
If yes,what are the indicators?
What timeframes are you using?

Regards Trader43
in that case Rburns it was the one minute volume spikes !!!If I had my I r/t up at that time it would have helped refine it a bit...but look at all one minute volume spikes begining with the open spike..!all the major ones came in the same zone today....so 87 - 89 is still critical!