ES Short Term Trading 7/14/10
ES Short Term Trading 7/14/10
Mornin,
If there's another thread please let me know.
Here's a chart for you Bruce from your ah inquiry. Will post info for it later.
Click image for original size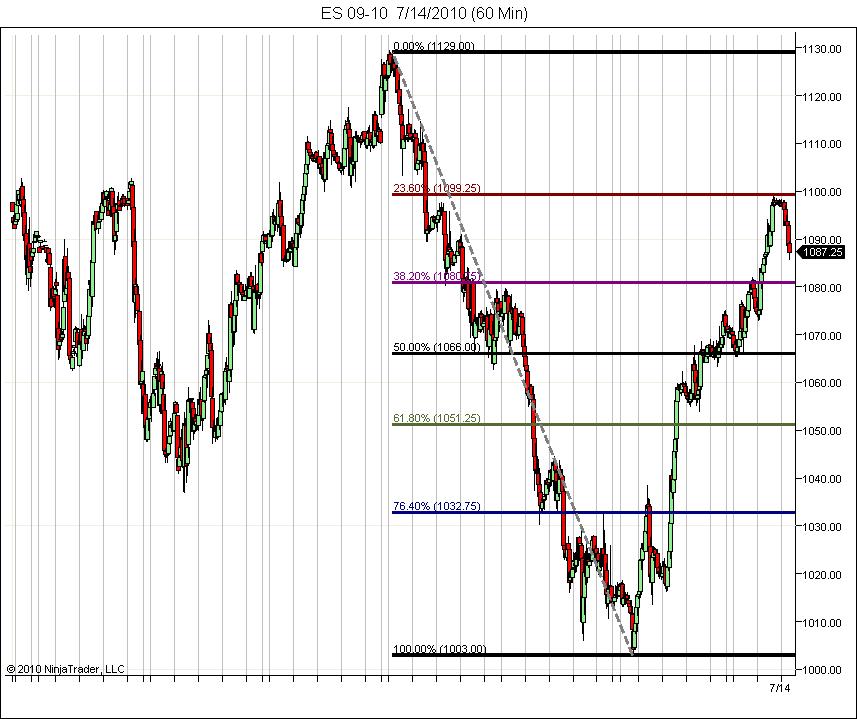 think of that
gap
like a ginat
AIR pOCKET
...we know how often they like to at least trade into
air pockets
...even when they don't fill it in...they go for at least a test.....!!
if we
split
the
air pocket
then my 81 is a prime target....as that is the middle of the pocket!!!
$ticks
reflecting net sellers too..!!wishful thinking perhaps!!
us shorts don't want to see 3
PM
close above 89.50 now...all the volume on that push came in at the 87 - 89.50 range...critical to keep that above price now for shorts to win!!
this time frame just sucks as sometimes we need to wait almost 45 minutes for the market to decide a closing direction..hopefully not today
in that case Rburns it was the one minute volume spikes !!!If I had my I r/t up at that time it would have helped refine it a bit...but look at all one minute volume spikes begining with the open spike..!all the major ones came in the same zone today....so 87 - 89 is still critical!