ES Short Term Trading 7/14/10
ES Short Term Trading 7/14/10
Mornin,
If there's another thread please let me know.
Here's a chart for you Bruce from your ah inquiry. Will post info for it later.
Click image for original size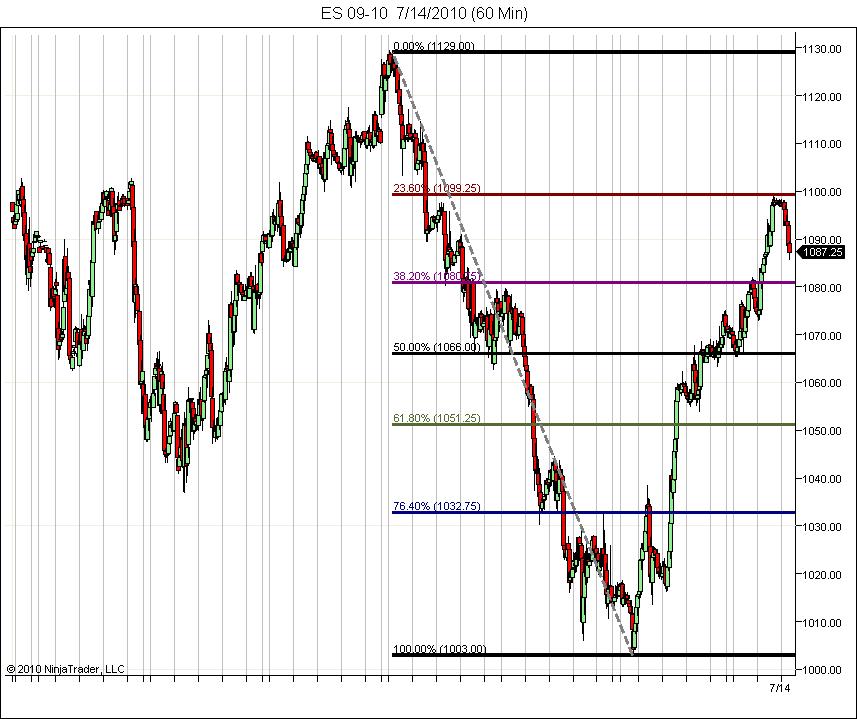 I had six on due to adds....and took 4 when the ledge broke and was holding two for that damn
gap
that they didn't fill in... YET!!
I had 91.50's that just got stopped too......... for some reason in my mind I was holding them for 81!! hoping for a pop higher in
O/N
to resell....luck will probably have it that they will run it down in
O/N
into 81 and I won't be short
Trader 43 - No indicators for me but I do use volume and
market profile
....I'm also better in the
AM
session...I trade lighter and accuracy tends to decline for me in the
PM
session....
here is my chart with the
gap
labelled, the ledge at 86.50 and the zone I snapped that was resistance...
Click image for original size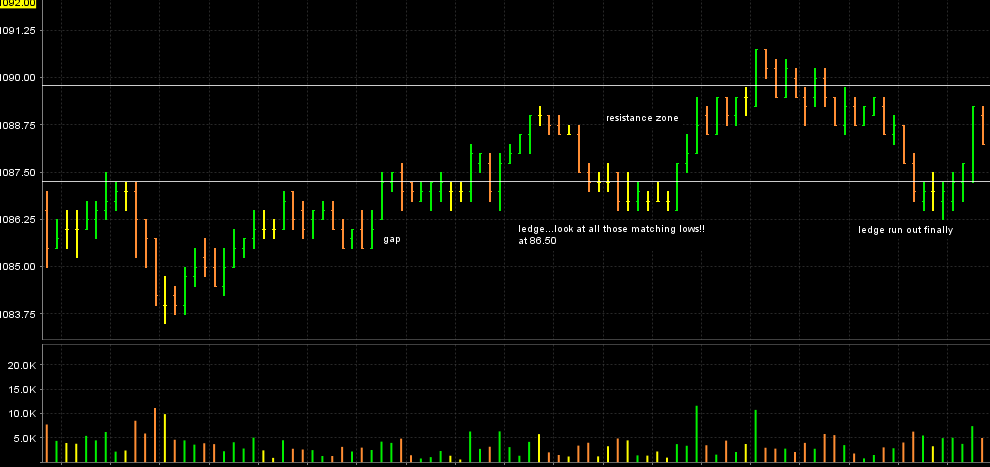 in that case Rburns it was the one minute volume spikes !!!If I had my I r/t up at that time it would have helped refine it a bit...but look at all one minute volume spikes begining with the open spike..!all the major ones came in the same zone today....so 87 - 89 is still critical!